Obama Weighs Multi-Year Effort to Overhaul Tax Code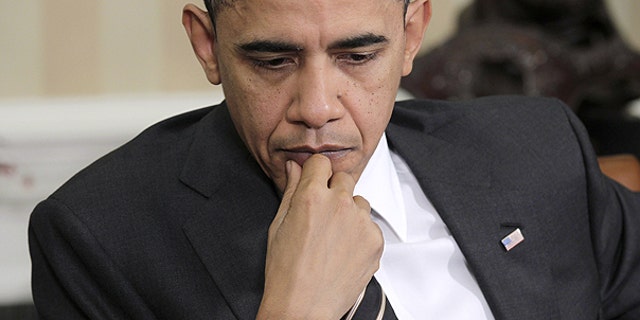 NEWYou can now listen to Fox News articles!
President Obama has instructed his economic team to draft options to close loopholes and lower income-tax rates ahead of what would be a multi-year effort to overhaul and simplify the U.S. tax code, administration officials said Thursday.
Lowering corporate tax rates could give the administration the opportunity to build an alliance with business leaders, though it would likely depend on which tax breaks officials propose to eliminate.
White House aides cautioned that the effort was in its infancy. But in the wake of last week's report from his presidential deficit commission, a broad tax overhaul has been pushed toward the front of the discussion as members of both parties try to find a way to bring down the $1.3 trillion budget deficit with minimal pain.
"The president has long said that reforming the tax system is a priority, and the bipartisan fiscal commission recently made recommendations that he will consider as part of the budget process," said White House Deputy Communications Director Jen Psaki. "But he is not considering specific policy proposals, and no decisions have been made about whether this is a priority he will push for in the near future."
The debt commission proposed ending certain tax breaks, known as tax expenditures, that allow many corporations and individuals to minimize their tax burdens. By attacking such loopholes, the commission concluded tax rates could be lowered while still bringing in more revenue to the Treasury.
A White House official said Mr. Obama had asked members of his economic team to comb through the commission's report, as well as an earlier paper on tax-simplification options drafted by a presidential economic-recovery board. No deadline has been set, and no decision has been made on whether to put any proposals into the fiscal 2012 budget, which will be released in February.
Click here to read more on this story from the Wall Street Journal.