Obama Warns N. Korea Over Nuclear Arms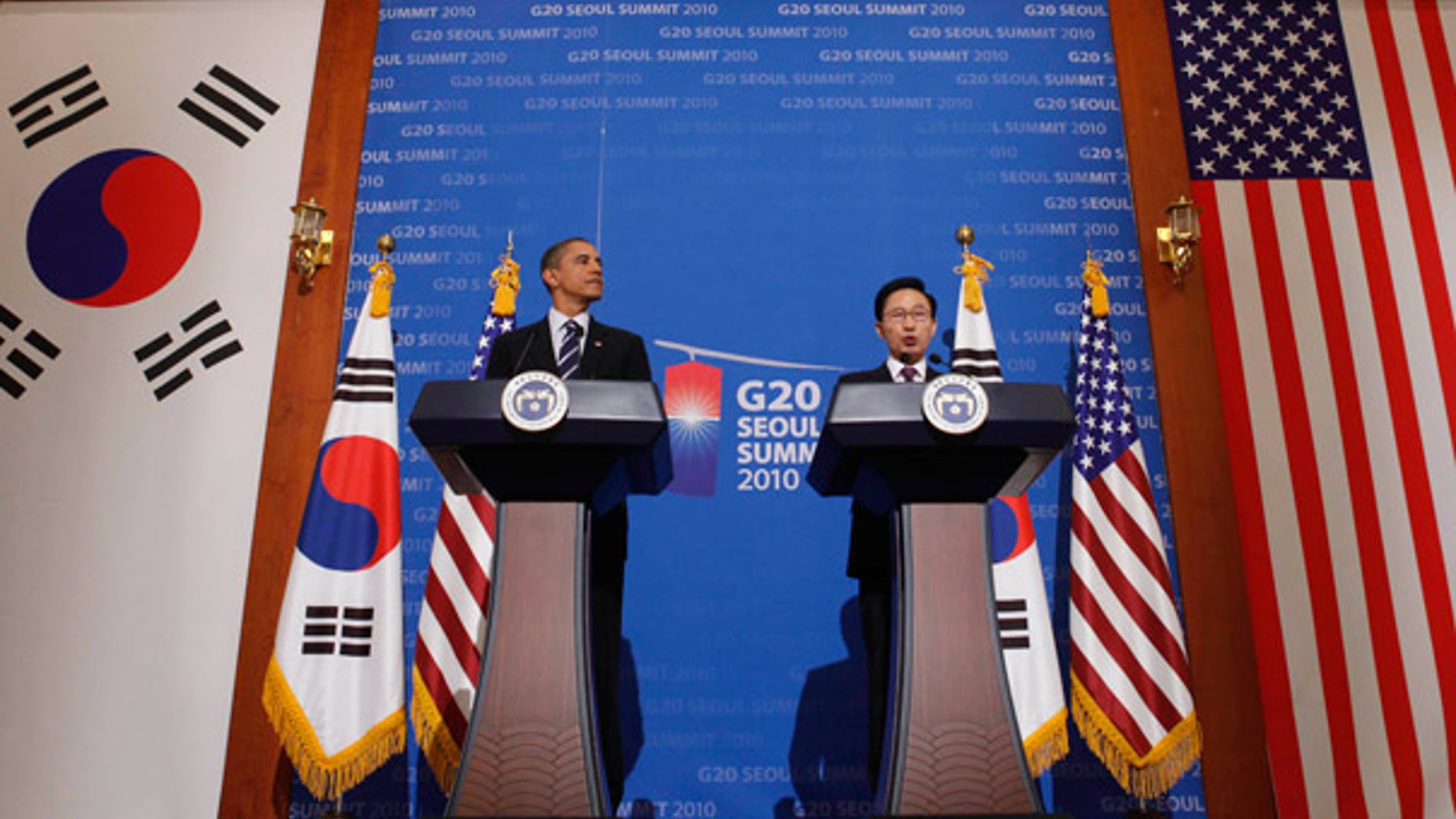 SEOUL, South Korea -- President Barack Obama says North Korea must show a "seriousness of purpose" before the U.S. will restart six-party talks aimed at curbing the country's drive to become a nuclear power.
Obama said at a news conference together with South Korean President Lee Myung-bak that there would be "an appropriate time and place" to resume those negotiations, but did not clarify when that would be.
Earlier in the day in a speech marking America's Veterans Day, Obama condemned North Korea for continuing on "a path of confrontation and provocation" that he says deepens its isolation from the world and worsens the poverty of its people.
"We're not interested in just going through the motions with the same result," Obama said.
Obama said at the news conference with Lee that the world would be ready to assist North Korea if it takes the steps necessary for talks to resume, including setting an "irreversible" path toward ending its nuclear program.
"You will see a South Korea, a United States and an international community that can get them substantial assistance to help them develop their country and improve their security," Obama said.
Obama was in Seoul to attend meetings Thursday and Friday of the Group of 20 economic powers. He pledged that the G-20 nations will reach broad consensus on how to achieve balanced, sustainable economic growth.