Obama Urges Hu to Pressure North Korea, Warns of Increased U.S. Military Presence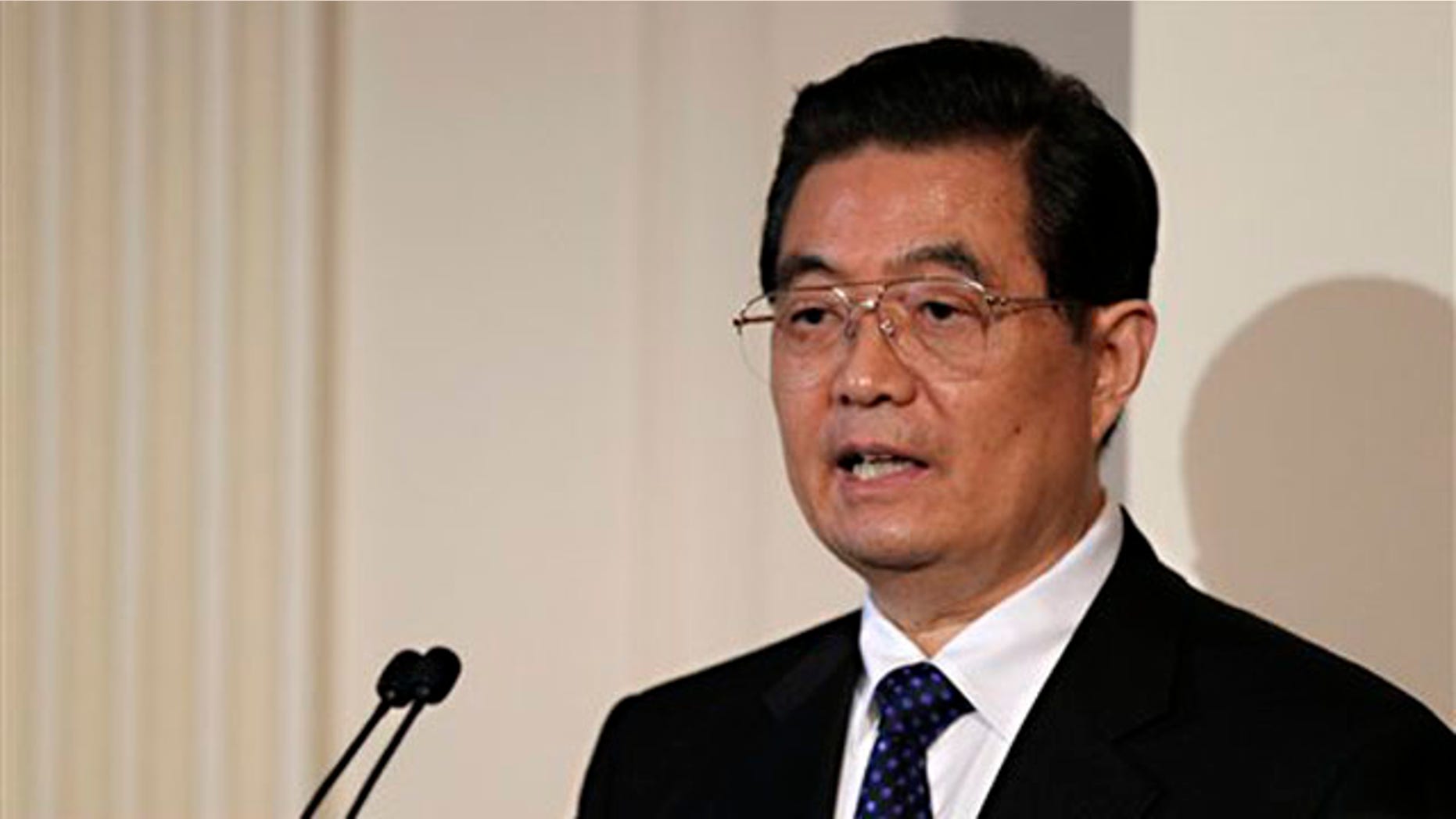 President Obama has warned Chinese President Hu Jintao that the United States would be compelled to redeploy its military forces in Asia if China does not take a firmer stance against North Korea, a senior administration official confirmed to Fox News.
The president warned that, unless China steps in, the United States would need to increase its military presence to defend against a possible strike from the rogue North Korean regime. The New York Times first reported that Obama made the warning to Hu last month during a phone conversation and again on Tuesday during a White House dinner. This reportedly led China to apply the screws to its ally, opening up new defense talks between North and South Korea.
The Chinese president, after being the guest of honor at the state dinner Wednesday, is traveling Friday to Chicago. Hu's visit has been met with both calls for increased economic cooperation and criticism of China's human rights record and diplomatic dealings.
On North Korea, China has been the country's most powerful ally in the region, to the dismay of other Asian countries working with the United States to put pressure on the regime. China has still not condemned the North for the sinking of a South Korean ship last year. Defense Secretary Robert Gates touched on these concerns during a visit to Asia this month.
"Any progress towards defusing the crisis on the Korean Peninsula must include the active support of the People's Republic of China," Gates said last Friday in Tokyo. He said North Korea's pursuit of nuclear weapons and proliferation of nuclear technology "threaten not just the peninsula, but the Pacific Rim and international stability as well."
Gates also assured China during a visit to Beijing earlier this month that recent U.S. military exercises in the Yellow Sea are not directed at China.
"Rather they have been the result of our growing concern over the provocative behavior of North Korea," he said.
But Obama's message to Hu was that the United States could be compelled to conduct more military exercises in the region if the country doesn't help tamp down North Korea's ambitions. "It was not meant to suggest preemption, but we were projecting that a North Korea that becomes a national security threat is going to get a response," an official told the Times. "That was attention-getting for the Chinese."
Fox News' Mike Emanuel contributed to this report.