Obama to Limit Potential Uses of Nuclear Weapons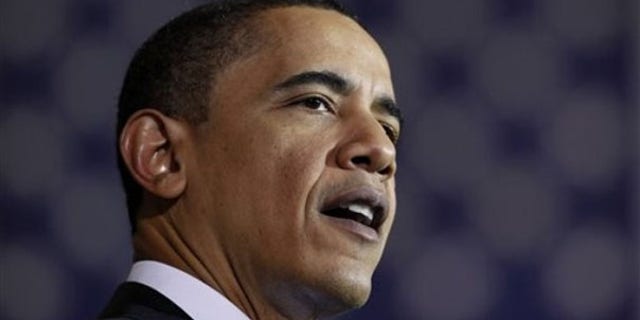 The United States will pledge not to use nuclear weapons against most non-nuclear countries -- no matter what they use against us -- but will keep "all options" on the table for nations like North Korea and Iran, Defense Secretary Robert Gates said Tuesday.
The declaration came out of the Obama administration's revised nuclear policy, under which the United States is committing not to develop or test any new nuclear weapons. The document is aimed at leading the world in reducing nuclear stockpiles, though some are concerned the country could put itself in danger if others don't follow.
Gates said Tuesday the administration reserves the right to make "adjustments" to the policy and that the document doesn't quite declare that the United States will never be the first to use a nuclear weapon.
But for countries that don't have nuclear capabilities that are following the Nuclear Non-Proliferation Treaty, Gates said they need not fear the United States' still-vast nuclear stockpile.
"The United States pledges not to use or threaten to use nuclear weapons against (those countries)," Gates said -- even in the case of a biological or chemical attack.
However, Gates said any country so bold as to launch such an attack on the United States "would face the prospect of a devastating conventional military response."
And he said nuclear treaty violators like Iran and North Korea would be exempt from that policy.
"All options are on the table when it comes to countries in that category," he said.
Obama released a written statement Tuesday calling the document a "significant step forward."
Obama, in an interview with The New York Times, said the United States is trying to lead by example in efforts to reduce the proliferation of nuclear weapons and eventually make them obsolete.
Fresh off the announcement of an agreement with Russia to reduce nuclear arms stockpiles, he said threats could be dealt with by "a series of graded options."
"I'm going to preserve all the tools that are necessary in order to make sure that the people are safe and secure," Obama told the Times.
The Obama administration plans to urge Russia to return to the bargaining table following Senate ratification of the new START arms reduction treaty, to be signed by Obama and Russian President Dmitry Medvedev in Prague on Thursday.
Gordon Chang, author of "Nuclear Showdown: North Korea Takes on the World," called the policy announced Tuesday a "dramatic departure" -- and said it will work only if other nuclear states follow the U.S. lead.
"We could end up in sort of a ... situation of strategic inferiority, because everyone else is improving and we're not doing anything," he said.
But the White House hopes to overcome Russia's expressed reluctance to move beyond START, especially if it means cutting Moscow's arsenal of tactical, or short-range nuclear arms.
These so-called theater nuclear weapons play a key role in Russia's overall defense strategy and are regarded in Moscow as an important bargaining chip on security issues.
The timing of a planned U.S. push for new, broader arms talks with Russia is uncertain. But officials said the proposal would come only after U.S. and Russian legislative approval of the new START pact, which isn't expected until the end of this year.
The Russian parliament is almost certain to sign off on any deal negotiated by the Kremlin, but the U.S. Senate's ratification of the new START treaty is far from a sure thing.
Obama is hosting dozens of world leaders in a nuclear security summit in Washington next week. One senior administration official told the Associated Press that the U.S. wants another round of talks between the White House and the Kremlin that would include so-called "non-deployed" nuclear weapons -- the thousands of warheads on both sides that are held in reserve and not ready for immediate use.
Gates on Tuesday also announced major changes in the positioning of nuclear-armed intercontinental ballistic missiles (ICBMs).
"Our ICBMs are all targeted right now on the oceans, so that if, God forbid ... for the first time in 60 years there were an accidental launch, or a problem ... it would put a missile right into the middle of the ocean, rather than targeted on any country", Gates said.
Prior to this review, all ICBM's were pointed at potential targets, most of them in Eastern Europe. Obama's message is that the U.S. will abandon that Cold War mentality and holster its guns, rather than keep them pointed at a possible threat.
The Associated Press contributed to this report.