Obama to campaign for McAuliffe in Virginia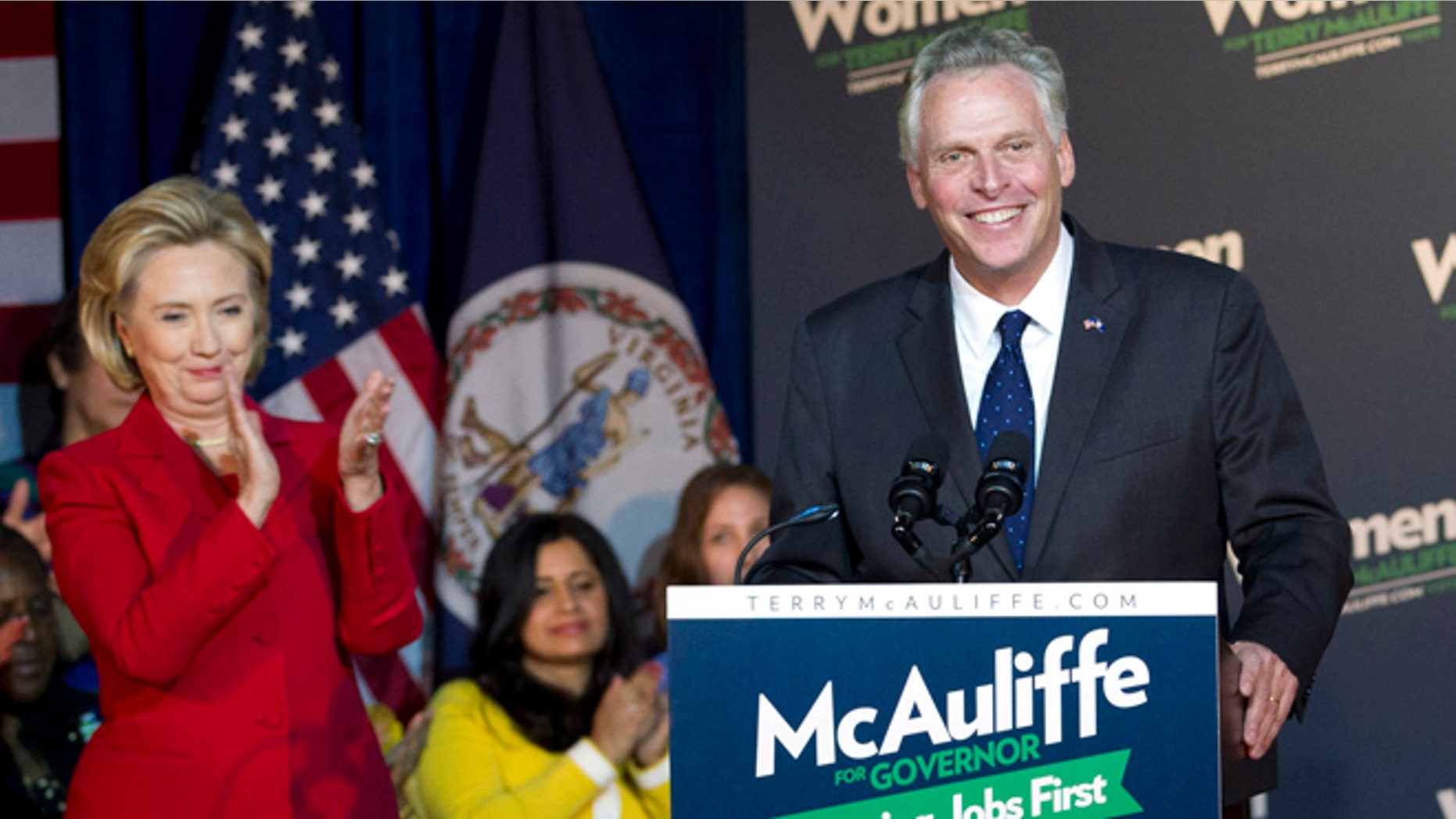 President Obama will campaign on behalf of Virginia Democratic gubernatorial candidate Terry McAuliffe this coming Sunday, two days before commonwealth voters go to the polls to choose a successor to Republican Gov. Bob McDonnell.
A statement from McAuliffe's campaign confirmed that Obama would join the candidate at a rally in Northern Virginia. No further details were immediately available.
Polls have consistently put McAuliffe ahead of Republican Ken Cuccinelli during the year-long campaign. The latest poll, released by Quinnipiac University, shows McAuliffe leading Cuccinelli 46 percent to 39 percent, with Libertarian candidate Robert Sarvis the choice of 10 percent of those polled.
Former President Bill Clinton, former Secretary of State Hillary Clinton, and first lady Michelle Obama have already campaigned for McAuliffe, who was the chairman of the Democratic National Committee between 2001 and 2005.