Obama to bestow Medal of Honor to combat vet for daylong Afghan fight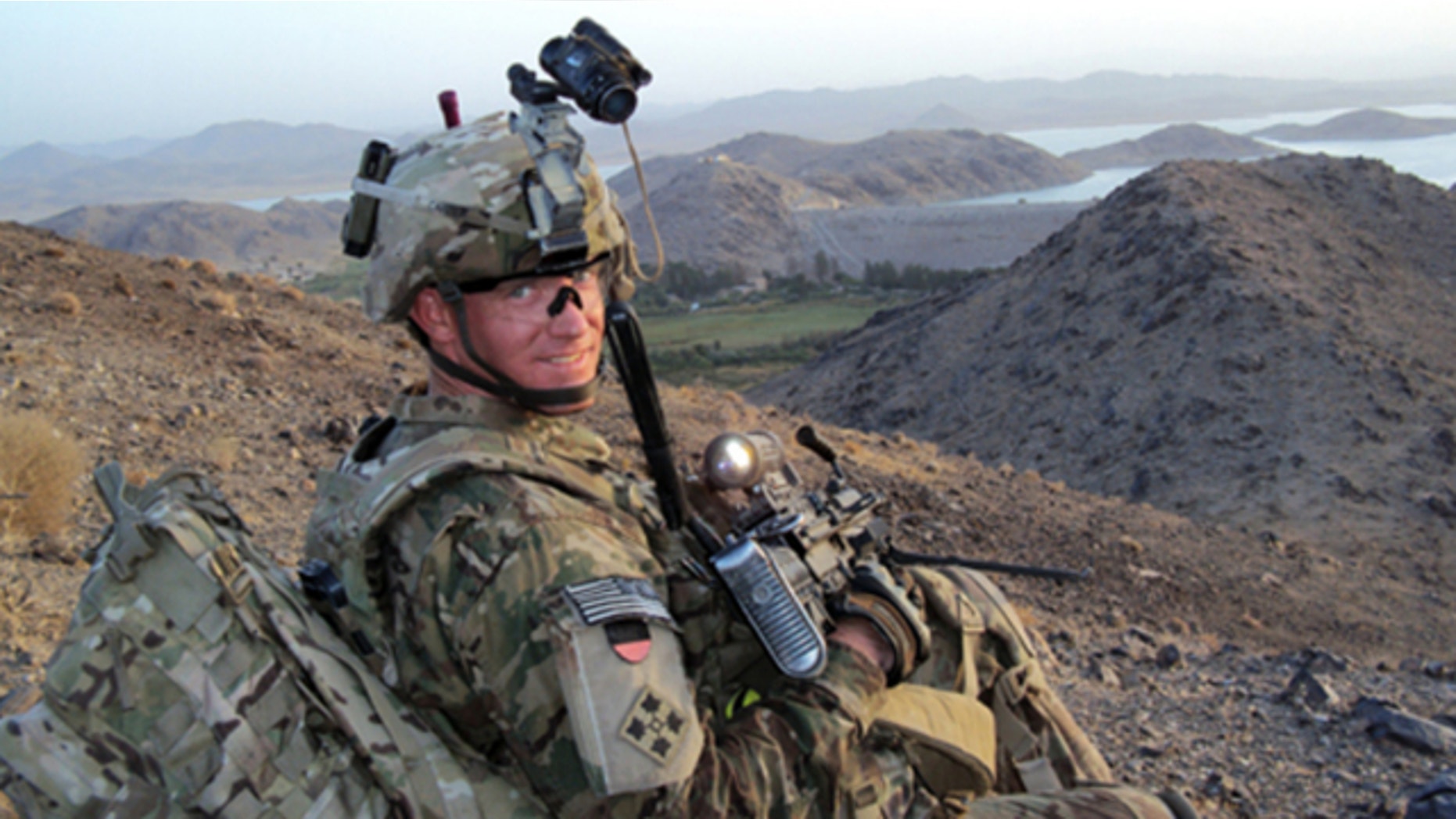 WASHINGTON – President Obama will bestow the Medal of Honor on an Army staff sergeant for courageous action during a daylong firefight in Afghanistan, making him the second solder honored with the nation's highest military honor for actions during the 2009 mountain battle.
Ty Carter, a former Marine who later enlisted in the Army, will be recognized at the White House on Aug. 26 for his action during a the firefight at a mountain outpost where U.S. troops were far outnumbered.
Carter killed enemy troops, resupplied ammunition to American fighters, rendered first aid and risked his own life to save an injured soldier pinned down by a barrage of enemy fire, according to the Army.
"It wasn't just me," Carter told the Military Times Friday. "Everyone pulled through. They all performed excellently, bravely.
"I really wish there was some way that I could share the prestige and the honor of this medal with them, and not to mention the families of the fallen," Carter said. "In the end, they probably deserve this medal more than I do because of the losses that they received."
In February, Obama bestowed the Medal of Honor on another survivor of that firefight, former Staff Sgt. Clinton Romesha.
Both men were part of a small American force at a combat outpost in eastern Afghanistan on Oct. 3, 2009, when an enemy force executed coordinated, complex attack with the intention of overrunning the outnumbered American forces, The Military Times reported.
Eight Americans were killed and about two dozen others were wounded in the attack, but the soldiers were able to defeat the enemy and save the outpost, according to the report.
Carter, who grew up in Spokane, Wash., also has received a Purple Heart. His military decorations also include an Army Commendation Medal with four oak leaf clusters, Army Achievement Medal with two oak leaf clusters, Army Good Conduct Medal.
Carter told The Military Times he is committed to the Army at least until 2018, and he is focusing on sharing the story of the fellow soldiers he lost that day.
"I'm just trying to do what I can to make sure the soldiers from COP Keating receive the recognition they deserve," he said. "When I'm no longer needed to tell the story and assist in the remembering of the actions of Black Knight Troop and the men who fell, when that's completed, I will be able to choose my direction after that."
The Associated Press contributed to this report.