Obama to appear before Hispanic group to address immigration reform delay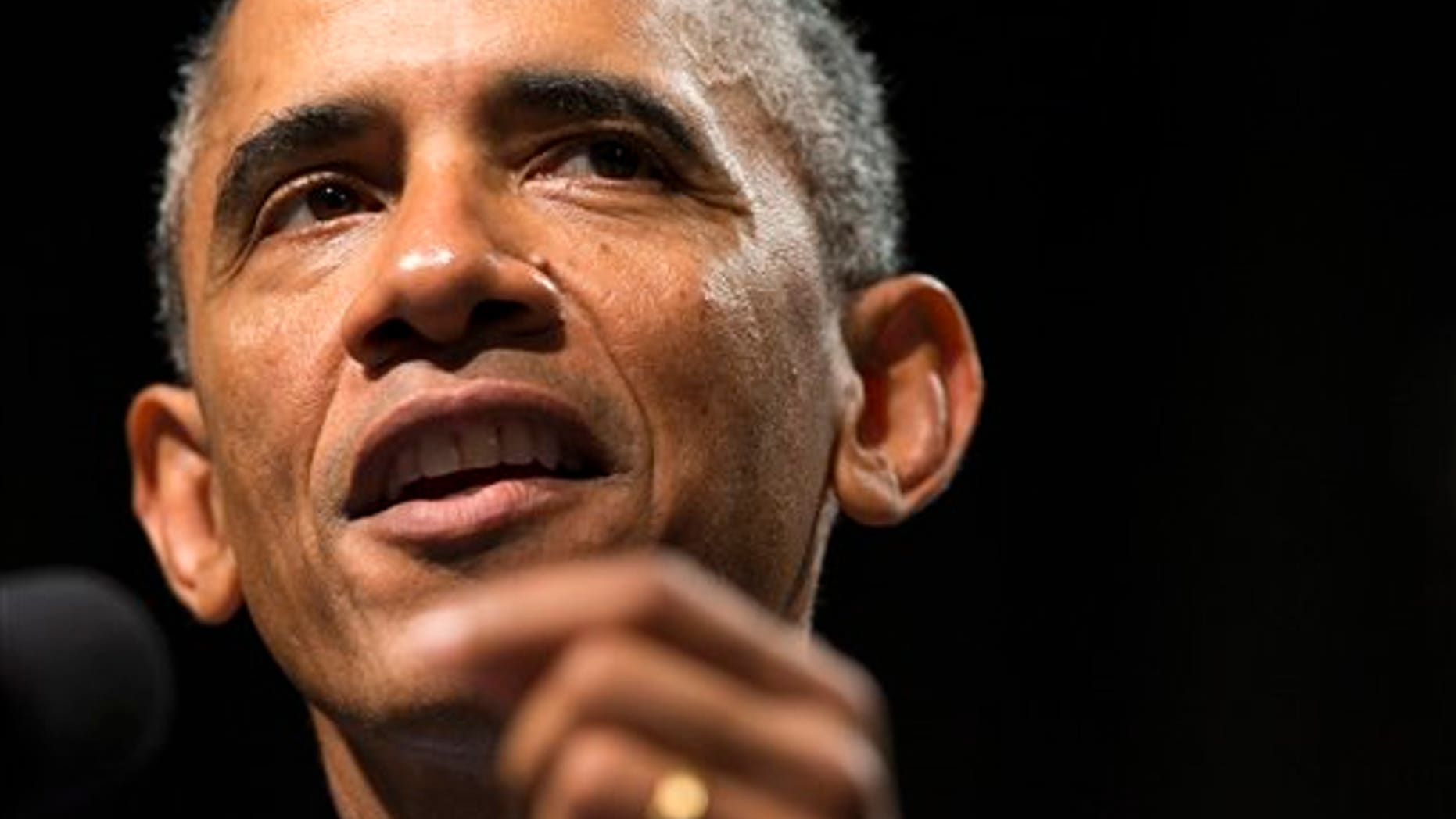 U.S. President Barack Obama has some explaining to do Thursday night when he makes his speech to the Congressional Hispanic Caucus Institute – less than a month after angering many Latinos by delaying any action on immigration reform until after the midterm elections.
His speech will be the first public remark he has made on immigration since the announcement last month and Obama is expected to reiterate his ongoing commitment to immigration reform by promising to use his presidential powers to amend the current system.
"The president will reiterate his continuous commitment to immigration reform and to fix as much of our immigration system as he can on his own," a White House official said, according to the Hill.
What Obama says could weigh heavily on how Latino constituents vote come the first Tuesday in November, given the disenfranchisement felt by many following the immigration reform delay.
Obama faced competing pressures from immigration advocacy groups that wanted prompt action and from Democrats worried that acting now would energize Republican opposition against vulnerable Senate Democrats. Among those considered most at risk were Democratic Sens. Mark Pryor of Arkansas, Mary Landrieu of Louisiana and Kay Hagan of North Carolina.
Obama advisers were not convinced that any presidential action would affect the elections. But the officials said the discussions around timing grew more pronounced within the past few weeks.
White House officials said aides realized that if Obama's immigration action was deemed responsible for Democratic losses this year, it could hurt any attempt to pass a broad overhaul later on.
Democratic Representative Luis Gutiérrez of Illinois highlighted the frustration that many Latinos have had with the Obama administration during the past six years.
"The president of the United States made a promise in 2008, during the campaign, that he'd get it done in 2009 and 2010, '11, '12," Gutiérrez told Reuters, about revamping of the outdated U.S. immigration law. "It's clear that anybody that looks at this says, 'Wow, we weren't the priority we should have been and we weren't the priority he promised we'd be.'"
With dozens of protesters planning to picket the event and some lawmakers accusing Obama of a "brutal betrayal" of Latinos, Labor Secretary and prospective candidate for attorney general Tom Perez tried to assuage the concerns of those at the conference earlier this week.
"The question of executive action, my friends, is a 'when?' question," Perez said, according to the Washington Post. Immigration "is all about his values and his leadership. And that's why I love working for this president."
Partisan fighting erupted recently over how to address the increased flow of unaccompanied minors from Central America at the U.S. border with Mexico. The officials said the White House had not envisioned such a battle when Obama made his pledge June 30.
Obama asked for $3.7 billion to address the border crisis. The Republican-controlled House, however, passed a measure that only gave Obama a fraction of what he sought and made it easier to deport the young migrants arriving at the border, a provision opposed by Democrats and immigration advocates. In the end, Congress adjourned without a final bill.
The dispute over how to deal with the surge of Central American border crossers threatened to spill over into the larger debate over immigration and the fate of 11 million immigrants in the United States who either entered illegally or overstayed their visas and have been in the U.S. for some time.
The Democratic-led Senate last year passed a broad overhaul of immigration that boosted border security, increased visas for legal immigrants and a provided a path to citizenship for immigrants illegally in the country.
But the Republican-controlled House balked at acting on any broad measure and House Speaker John Boehner, R-Ohio, informed Obama earlier this year that the House would not act in 2014. That led Obama to declare he would act on his own.
Follow us on twitter.com/foxnewslatino
Like us at facebook.com/foxnewslatino