Obama taps well of federal agencies to help drought-stricken farmers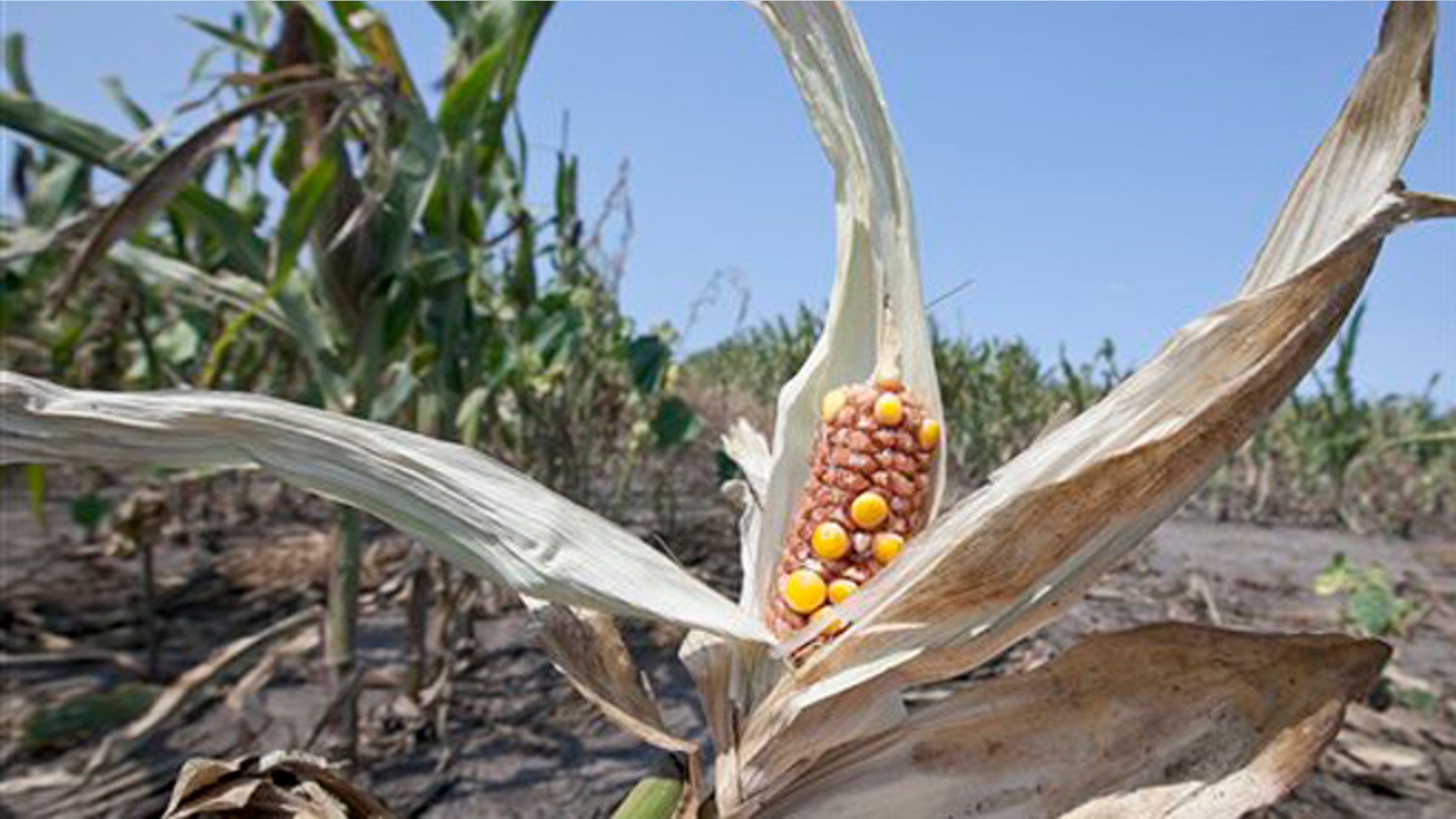 The Obama administration is calling on federal agencies ranging from the Coast Guard to the Transportation Department in a multibillion-dollar effort to help farmers and others stricken by the worst U.S. drought in a half century.
The drought, expected to continue through November, has resulted in severe conditions in at least 33 states across the West and Midwest and is projected to cost the U.S. economy as much as $50 billion.
The administration has already provided farmers with an estimated $9 billion so far this year to help pay crop-insurance premiums. And just last week the White House announced the government will  buy as much as $170 million worth of pork, lamb, chicken and catfish to help drought-stricken farmers struggling with the high cost of animal feed.
Agriculture Secretary Tom Vilsack said the purchases will help keep commodity prices from falling and provide "high quality, nutritious food to recipients of USDA nutrition programs."
However, the administration also has initiated several other efforts --  including the Agriculture Department making available $30 million for financial and technical assistance to crop and livestock producers in 19 of the hardest hit states. Roughly $14 million of the funds can be used to help transport water to livestock and rehabilitate land severely impacted by the drought, the White House said earlier this month.
Vilsack, while touring hard-hit Iowa last week with President Obama, said that the worst of the drought appears to be over, in part because of increased rain in the Midwest. However, he said the agency likely will not know the full impact on the country's biggest crops – corn and soybeans – until harvest season.
Though Vilsack signaled good news, problems persist. A recent New York Times report stated thousands of horses are being abandoned in dried-up ranges across the South and Southwest by ranchers who can no longer give them food and water.
The administration's efforts might also come too late, because Congress left for a five-week break without agreeing on a relief plan, which means farmers won't get their money until at least September.
"I'd like to see every one of the senators and congressmen go out into one of these widespread, drought-stricken areas and spend a day," said Todd Eggerling, a rancher in southeast Nebraska. "Walk around and see the effects of what's going on. Look at the local economies and see what's going to happen to them. Then they can go back to Washington with a real perspective and say, 'Hey; we need to do something.' "
The House approved $383 million in disaster relief earlier this month, but Congress went home before the Senate acted on the bill. The Senate had previously passed a disaster aid package as part of a five-year farm bill, but GOP leaders in the House refused to bring that to a vote because many Republicans object to the nearly $80 billion included for the food stamp program.
Other administration programs include the Interior Department adding more flexibility to grazing on federal lands. And the Small Business Administration is helping farming communities get access to credit and investment money. The Federal Emergency Management Agency has said it will assist the Agriculture Department, which is leading many of the efforts.
The administration is also allowing an additional 1,000 credit unions to increase their lending to small businesses. And the Transportation Department is attempting to get more commercial truckers to help out farmers by providing flexibility – and, in some cases, waivers – on federal regulations.
Even the Coast Guard is helping, working with the Army Corps of Engineers to identify and monitor potential problems in rivers and other waterways, include in some cases releasing storage reservoirs to help where the drought has reduced water levels.
The Associated Press contributed to this report.