Obama Speech Leaves Democrats Divided on Key Issues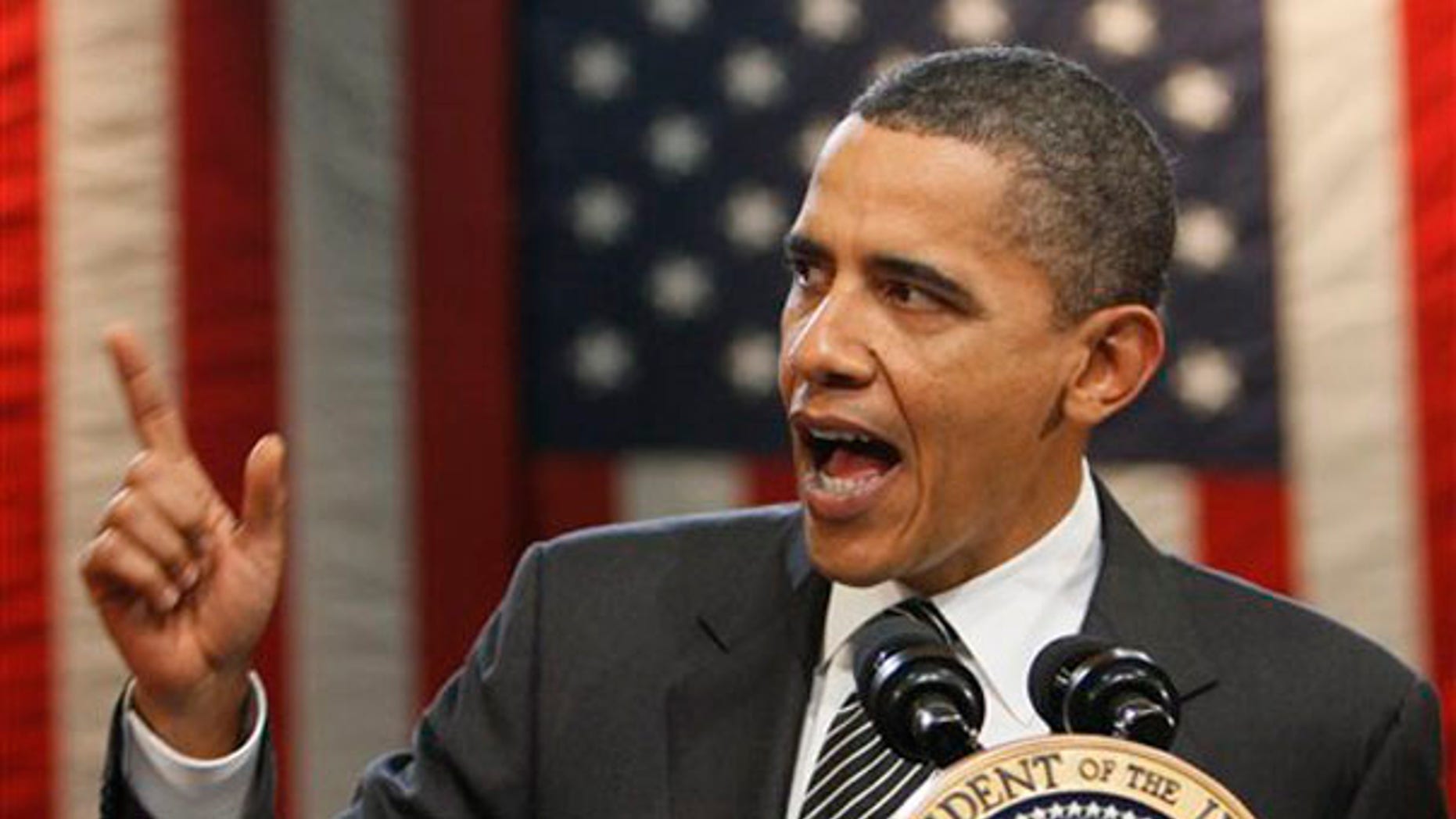 President Obama's State of the Union address may not have done much to seal the cracks in the Democratic caucus, cracks that started to show after the party's loss in the Massachusetts special election.
Some Democrats appeared to take umbrage at the president's tough-love approach, particularly with regard to his comments on the Senate. In the speech, Obama accused Republicans of stonewalling his agenda for political gain, but also suggested fellow Democrats were bending to pressure from conservatives.
"I know it's an election year. And after last week, it's clear that campaign fever has come even earlier than usual. But we still need to govern," Obama said. "To Democrats, I would remind you that we still have the largest majority in decades, and the people expect us to solve problems, not run for the hills."
He urged Congress to do "what's best" and not just look to "keep our poll numbers high."
Obama doesn't face the voters until 2012. But one prominent moderate, Sen. Mary Landrieu, suggested the president was not being sensitive to the political circumstances of those lawmakers who are running for re-election this November.
Landrieu, D-La., said the president unfairly suggested that Senate Democrats should just rubber stamp every partisan vote that comes out of the House.
"I thought that he was pointing the finger at the Senate a lot last night," she said. "It is not fair, because ... moderate Senate Democrats who give the Senate 60 votes come from states that have to appreciate a broad view of ideas."
She also said the president didn't exactly give senators much guidance Wednesday on how to press forward with health care reform.
"I think the president should have been more clear on the way forward on health care. ... because that's what it's going to take if it's at all possible to get this done," she said.
Another moderate Democrat, Sen. Ben Nelson of Nebraska, said the president was going after the Senate Wednesday.
"I think (Obama) and his colleagues were having fun jabbing the Senate," Nelson said.
Other moderate senators expressed skepticism as to whether Congress would be able to move on health care reform at all, even as House Speaker Nancy Pelosi said she's committed to passing a bill.
But the contents of the address have created intra-party tensions in other areas too.
Sen. Amy Klobuchar, D-Minn., speaking at a media breakfast Thursday morning, expressed surprise that the president scolded the Senate for rejecting a proposal to create a commission aimed at finding ways to reduce the deficit. The idea was shot down in the Senate this week, but 37 Democrats still voted for it.
"I wanted to say, 'Hey, could you please say how many of us voted for this thing?'" Klobuchar said.
Democrats are also putting up some resistance to the president's call for a partial three-year freeze on non-security spending. Pelosi pushed back on the proposal Wednesday, saying she wants parts of the defense budget to be subject to a freeze as well.
"While we all want to support our men and women in uniform ... I don't think that we protect military contractors, and I want to make that distinction very clear," she said.
But the White House brushed off Pelosi's request Wednesday.
"Well, the president obviously believes that national security is something that is paramount," White House senior adviser David Axelrod told Fox News, noting that Obama cancelled certain Pentagon weapons systems in an effort to be more efficient. "But what we can't do at a time when we're in two wars and we have a very determined enemy in Al Qaeda, we can't stand down. We have to make sure we have adequate defense."
Pelosi tried to stay above the intra-party squabbling on Thursday.
"I don't want to waste energy criticizing the Senate, and I don't want them criticizing how we do things," she told reporters.
Despite the tension, the party leadership is pressing forward with what Obama called the "first order of business" in 2010 -- a new job-creation package. The House passed a jobs package late last year, but the Senate has yet to act.
Senate Majority Leader Harry Reid said Thursday that the Senate package is in the pipeline.
"We are going to have a jobs agenda. We're going to do more than one thing. ... We have a plan. And we will announce that sometime next week," Reid said. "It's a plan that I think is very meaningful."
Reid said he hopes the package will generate some Republican support.
Fox News' Trish Turner contributed to this report.