Obama seeks $1.8B to combat Zika, despite proposing agency cuts in 2011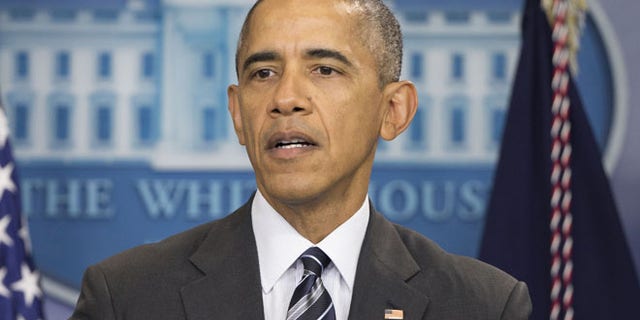 President Obama is asking Congress for a historic $1.8 billion to combat the Zika virus -- though he previously tried to cut funding to the same agency now responsible for tackling the virus sweeping South and Central America and the Caribbean.
In an announcement Monday, the White House said the money would expand mosquito control programs, speed development of a vaccine, develop diagnostic tests and improve support for low-income pregnant women.
"While we have not yet seen transmission of the Zika virus by mosquitoes within the continental United States, Puerto Rico and other U.S. territories in warmer areas with Aedes aegpyti mosquito populations are already seeing active transmission," the White House warned in a statement.
The Zika virus is primarily spread by mosquitoes. While most people who catch it experience mild or no symptoms, there are concerns that the fetus of infected pregnant women may be at risk for a rare birth defect that causes brain damage and an abnormally small head.
The amount called for is significantly larger than that spent on other virus outbreaks and marks a dramatic turnaround for the Obama administration, which previously proposed cutting funding for the agency leading the charge against the virus.
In 2011, the Obama administration, as part of its 2011 budget, proposed a cut to the Division of Vector-Borne Diseases (DVBD) that would have reduced its budget by $26.7 million. The DVBD focuses on illness carried by mosquitos, fleas and ticks, and since at least 2007 has led the U.S. efforts to combat the Zika virus.
However, lawmakers swatted down the proposed cuts and the budget remained intact.
It's unclear whether Congress will consent, however, to a $1.8 billion request now.
As for why the administration is now seeking such a large sum, one expert said the concerns about the virus are well-founded.
"The requested allocation is a very appropriate start to understand more of this catastrophic epidemic," Dr. Elizabeth Talbot, professor of infectious diseases at Dartmouth College, told FoxNews.com, adding that one of the key factors will be catching those people coming back into the U.S. with live infections and isolating them.
"The CDC is making very credible and appropriate recommendations that those people should take care to avoid mosquito bites so we don't have our own mosquito population infected," she said.
The latest funding call would mostly go to the Department of Health and Human Services to improve laboratory capacity, launch educational programs and establish rapid response teams. About $250 million of assistance would be directed specifically to Puerto Rico though extra Medicaid funding. And $200 million would go toward research and commercialization of new vaccines and diagnostic tests.
The remainder, about $335 million, would go to the U.S. Agency for International Development. The money would help affected countries in South America, Central America and the Caribbean provide training to health care workers, stimulate private sector research and help pregnant women gain access to repellant to protect against mosquitoes.
For comparison, experts estimate that treating West Nile virus since 1999 has cost the U.S. somewhere between $678 million to $1.01 billion, and in 2012, the U.S. spent an estimated $806 million on malaria research and control efforts.
Meanwhile, the U.S. made at least $1.15 billion available for fighting Ebola, and reportedly spent $1.4 billion on its mission in West Africa, including building treatment centers.
There has not yet been a documented transmission of Zika by mosquitos within the U.S., but some Americans have returned to the U.S. with Zika infections from affected countries.
"What we now know is that there appears to be some significant risk for pregnant women and women who are thinking about having a baby," Obama said in an interview aired Monday on "CBS This Morning."
The White House said that as spring and summer approach, the U.S. must prepare to quickly address local transmission with the continental U.S. Obama added, however, that "there shouldn't be a panic on this."
The Centers for Disease Control and Prevention reports 50 laboratory-confirmed cases among U.S. travelers from December 2015- Feb. 5, 2016, the White House said. So far, the only recent case that has been transmitted within the U.S. is believed to have occurred in Texas through sex.
At a White House press briefing Monday, Anthony Fauci, director of the National Insititute of Allergy and Infectious Diseases, told reporters they are hopeful for a vaccine.
"We have already started to develop the vaccine in the early stages and we can predict that we likely will be in phase one trial just to determine if it is safe and if it induces a good response, probably by the end of the summer and get that going by the end of this year," Fauci said.
FoxNews.com's Adam Shaw and The Associated Press contributed to this report.