Obama Says Emanuel Would Make 'Terrific' Chicago Mayor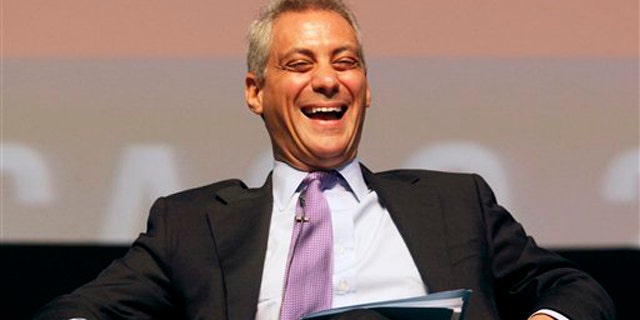 If White House Chief of Staff Rahm Emanuel runs for mayor of Chicago, he'll probably have the president's vote.
President Obama said in an interview aired Thursday that Emanuel would make a "terrific" mayor, though he doesn't expect him to make a decision until after the November elections.
"He is an excellent chief of staff. I think right now, as long as he is in the White House, he is critically focused on making sure that we're creating jobs for families around the country and rebuilding our economy," Obama said in an interview with ABC taped Wednesday. "And you know, the one thing I've always been impressed with about Rahm is that when he has a job to do, he focuses on the job in front of him. And so my expectation is, he'd make a decision after these midterm elections. He knows that we've got a lot of work to do."
Obama added: "But I think he'd be a terrific mayor."
Speculation has mounted around the possibility of an Emanuel run after longtime Mayor Richard Daley announced he would not seek re-election. Emanuel had previously expressed interest in the job.
White House senior adviser David Axelord had similar praise for Emanuel in an interview with Fox News on Wednesday. Both he and Press Secretary Robert Gibbs said the chief of staff would have to take some time to make a decision on whether to run.
But the filing deadline is in November, when candidates need to turn in petitions with at least 12,500 signatures -- which doesn't give Emanuel much time to get the ball rolling if he's really waiting until the midterms to decide. The election is in February.
Several other Chicago figures are said to be considering bids for the open seat.