Obama says Brazilian President Rousseff will visit US in June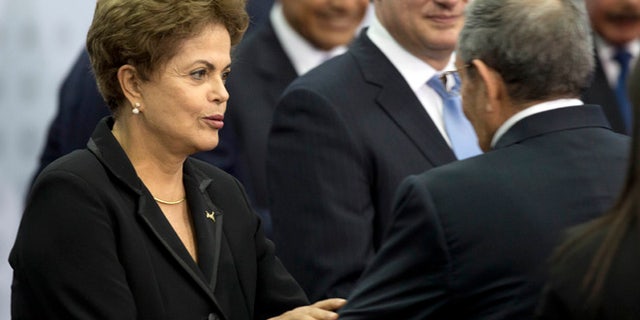 NEWYou can now listen to Fox News articles!
President Barack Obama says Brazilian President Dilma Rousseff will visit Washington this summer, nearly two years after she canceled a similar trip to protest U.S. spy programs.
Her visit is set for June 30.
Rousseff canceled a state visit to the U.S. in the fall of 2013 to protest an American spy program that targeted Brazil's government and citizens.
Brazilian media revealed that Rousseff's communications with aides were intercepted and that the U.S. National Security Agency hacked the computer network of the state-run oil company and separately had scooped up data on billions of emails and telephone calls flowing through Brazil.
Rousseff says she is pleased by the invitation and looks forward to trip. It is not expected, though, to include the pageantry associated with a state visit.