Obama says Asia is crucial to US future, cautions about escalation in Israel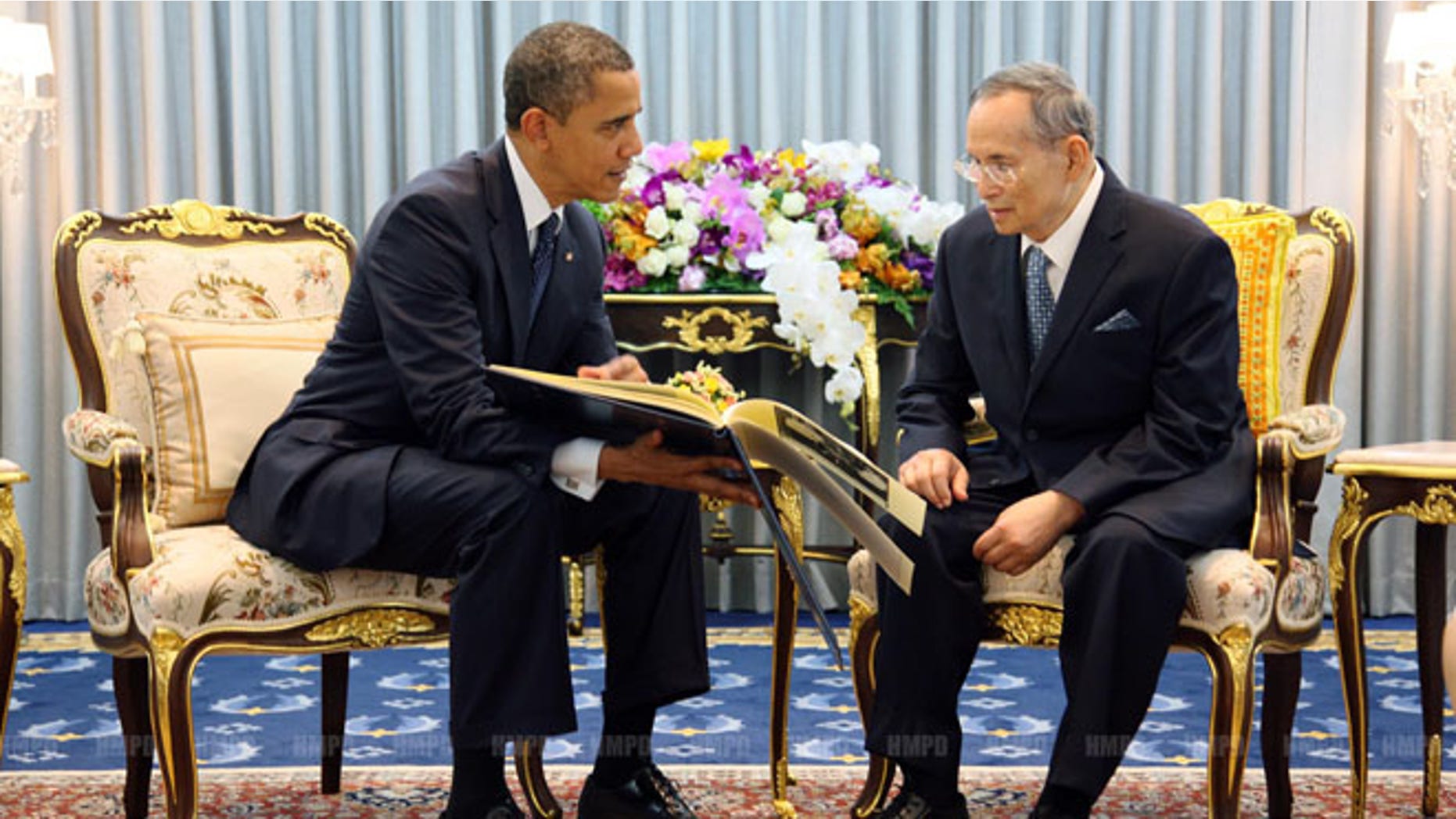 President Obama officially began his Asia trip Sunday in Thailand by saying the region is vital to American prosperity, then turned his focus to the pressing concern of military attacks in Israel.
Israeli officials say the five days of air strikes are to ending months of rocket fire out of the Hamas-ruled Gaza territory.
"Israel has every right to expect that it does not have missiles fired into its territory," Obama said at a news conference in Bangkok, the start of his  three-nation visit to Asia. "If that can be accomplished without a ramping up of military activity in Gaza, that's preferable."
The president also said military action in Gaza is not the best solution for anybody in Israel because Israeli troops in Gaza would face injury or death.
He spoke just before an Israeli air strike leveled a home in a residential neighborhood. Palestinian medical officials said at least 11 civilians, mostly women and children, were killed. The attack was the single deadliest incident of the operation.
Israel began the offensive with an unexpected air strike that killed Hamas' military chief, and since then has targeted suspected rocket launchers and storage sites.
Obama began the event by saying he made the region his first post-election stop because it is crucial to American job creation and security.
"Asia is my first foreign trip since reelection," said the president who was joined at the event by Thailand Prime Minister Yingluck Shinawatra. "This is no accident."
Obama also called the country's "America's oldest friend in Asia," a relationship that is nearly 180 years old.
The president also emphasized that the United States is a "Pacific nation." And he says the Asia-Pacific region will be crucial for creating jobs in the U.S. and shaping its security and prosperity.
Obama will next visit Burma and Cambodia. He praised Thailand for being a supporter of democracy in Burma, the once-pariah state that is rapidly reforming. He says he appreciated the Thai prime minister's insights into Burma during their meetings Sunday.
Obama has called on Egypt and Turkey to intervene on Israel's behalf.
The president said he has told Egypt's president, Mohammed Morsi, and Turkey's prime minister, Recep Tayyip Erdogan that "those who champion the cause of the Palestinians should recognize that if we see a further escalation of the situation in Gaza, then the likelihood of us getting back on any kind of peace track … is going to be pushed off way into the future."
The Associated Press contributed to this report.