Obama Rejects Illegal Ideas to Stimulate Economy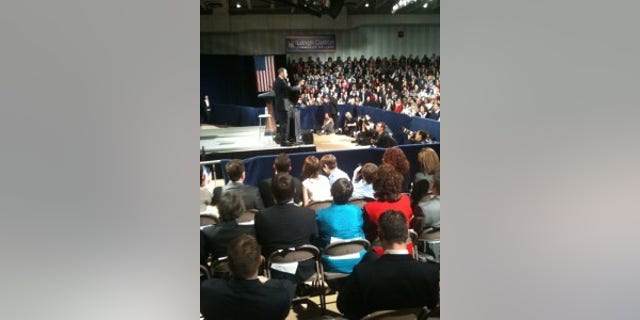 NEWYou can now listen to Fox News articles!
President Obama's "Main Street Tour" does not include skid row strategies. During the question and answer session at Lehigh Carson Community College in Pennsylvania, President Obama was asked if he had looked at the statistics for legalizing prostitution, drugs, gambling and non-violent crime as ways to stimulate the economy. The question got a chuckle out of the audience and Mr. Obama who told the second year college student, "I appreciate the boldness of your question. That will not be my jobs strategy."
The President did tout the new unemployment numbers released Friday that showed a slight decrease in the 15.4 million Americans who are without jobs. President Obama said the number need to get better. "Good trends don't pay the rent. We've got to actually grow jobs and get America back to work as quickly as we can," Mr. Obama said.
While in the Allentown area, the President also visited a local diner for a cheeseburger and fries and stopped at a career center where he offered words of encouragement to those looking for jobs. "It's going to start picking up," the President told one job seeker.
###