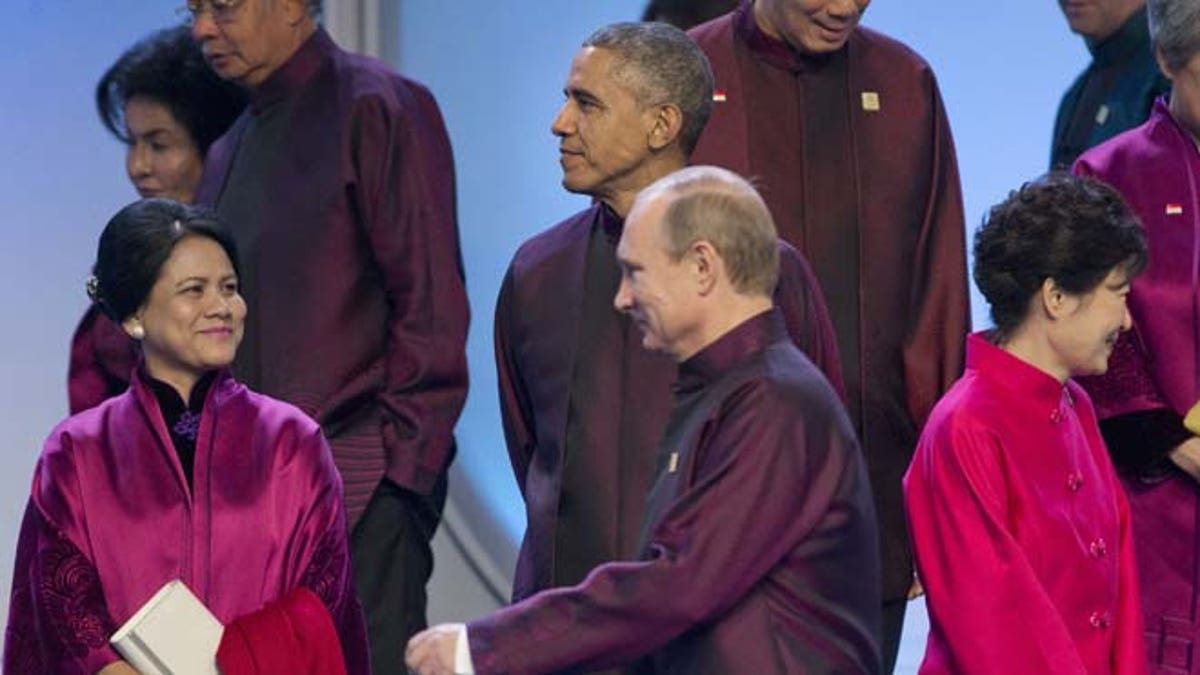 President Obama had a "brief encounter" with Russian President Vladimir Putin while in Beijing Monday evening, according to a senior Obama administration official, though they did not have enough time to cover any issues.
Both are in China, along with other world leaders, to participate in the Asia-Pacific Economic Cooperation (APEC) Summit.
Tensions are high between the U.S. and Russia over Russia's intervention in Ukraine. Despite western economic sanctions, Russia was accused on Friday of sending dozens of tanks, military equipment and personnel across the Russia-Ukraine border.