Obama nomination speech moved indoors to smaller venue, thousands left out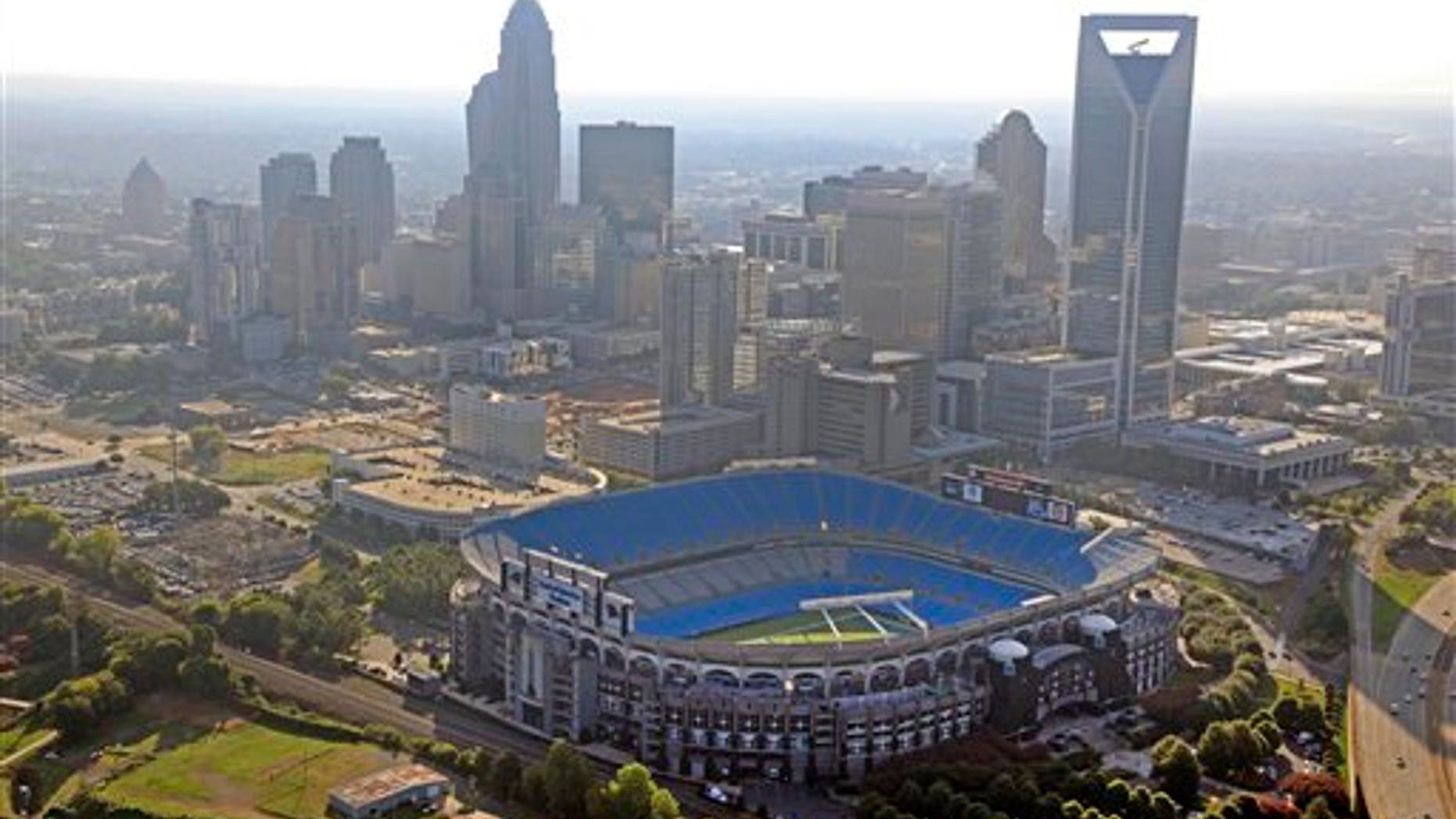 Democratic officials, citing weather concerns, are moving President Obama's planned nomination acceptance speech indoors -- and in doing so, choosing a significantly smaller venue that will leave out potentially thousands of Obama supporters.
The campaign is already moving to figure out what to do with those who planned to attend, and indicated Wednesday they would be invited to future Obama events, though not the main event this Thursday in Charlotte. An Obama campaign source told FoxNews.com the team is urging supporters to stay home Thursday and, instead, organize watch parties and participate in the live stream.
"We are encouraging them not to come to Charlotte," the source said.
Obama plans to speak to surely disappointed credential holders via conference call Thursday afternoon.
The sudden change of plans, announced Wednesday by the Democratic convention committee, significantly scales back the atmosphere for Obama's second nomination address.
Officials confirmed in a statement that the president's address would move from the outdoor Bank of America Stadium to the enclosed Time Warner Cable Arena, where most other convention activities are being held.
Democratic officials stressed the decision was made for public safety reasons.
"We have been monitoring weather forecasts closely and several reports predict thunderstorms in the area, therefore we have decided to move Thursday's proceedings to Time Warner Cable Arena to ensure the safety and security of our delegates and convention guests," convention committee CEO Steve Kerrigan said.
"The last thing we wanted was a stadium full of people with lightning breaking out around 10 to 11 p.m.," Obama spokesman Brent Colburn told Fox News.
The move, though, is a problem for all the Obama supporters -- ranging from college students to church congregants -- being brought into Charlotte for what was thought to be a stadium-sized event. Democrats were aiming to fill 65,000 of the 72,000 seats at the Bank of America Stadium.
By contrast, the Time Warner arena has just 20,000 seats.
According to the convention committee, Democratic officials "will work with the campaign to ensure that those unable to attend tomorrow's event will be invited to see the president between now and Election Day."
Though convention officials cited the weather as the reason, some had expressed concern about the difficult task of filling seats at the Bank of America Stadium.
One Democratic official told Fox News earlier in the week that they were planning to bus supporters in from not just South Carolina but Georgia, and possibly other states.
While weather was a concern, one source said some Democrats had been hoping it would also serve as a handy solution to the potential attendance problem at the stadium.
Republicans quickly pointed to that issue, as they responded to the convention "downgrade" Wednesday.
"Problems filling the seats?" asked an email from the Republican National Committee.
FoxNews.com's Cristina Corbin and Fox News' Ed Henry and Chad Pergram.