Obama: No 'silver bullet' for rising gas prices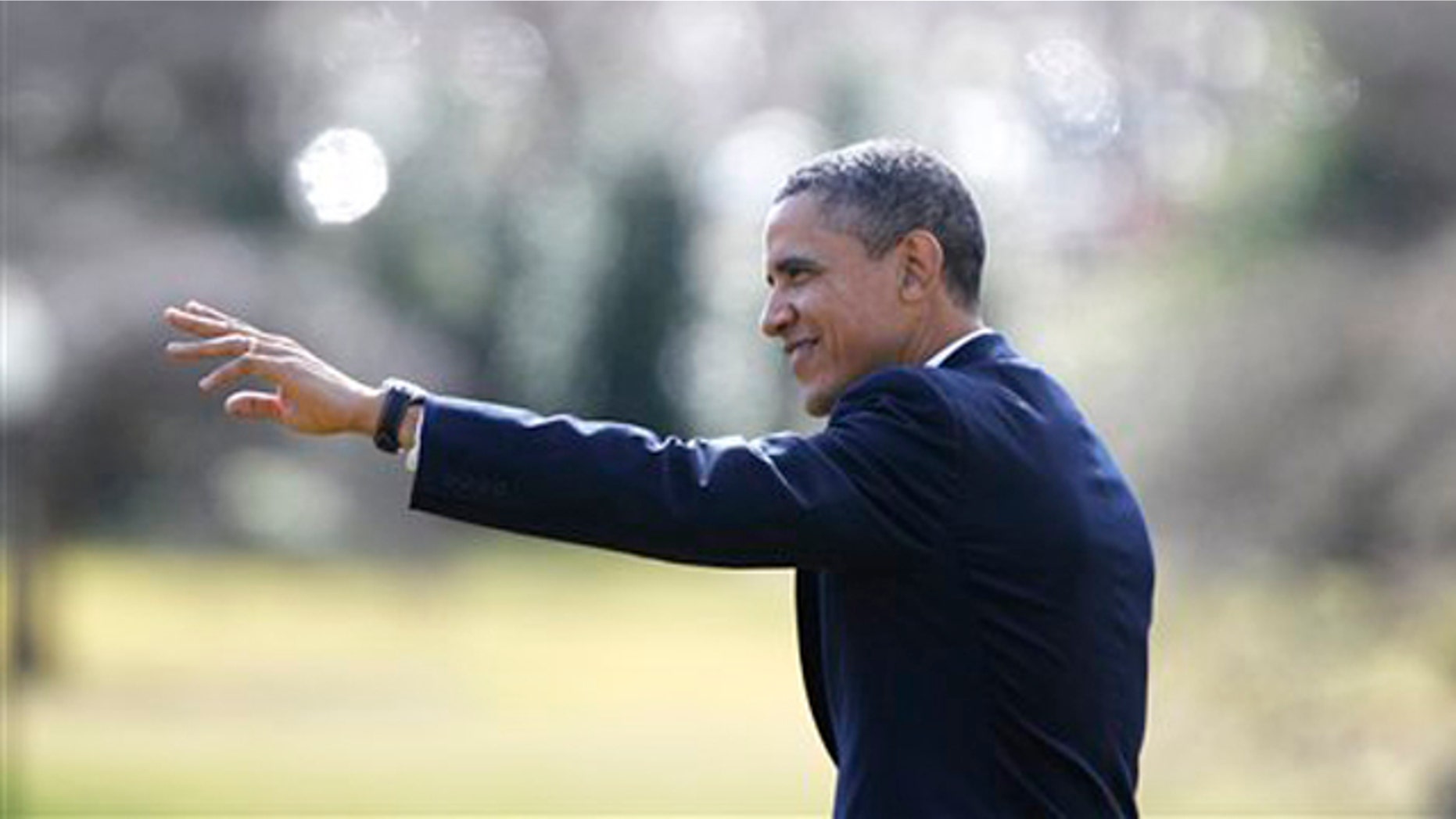 President Obama, in a speech on energy development that comes as gas prices climb, tried to stress to Americans that he feels their pain at the pump -- but pushed back on the notion that there's a "silver bullet" for the problem.
As the Republican presidential candidates and others clamor for more domestic oil and gas drilling, Obama defended his record to date on domestic energy exploration.
And he empathized with Americans smarting over the impact of rising gas prices. "High gas prices are like a tax straight out of your paycheck," Obama said.
But he said anyone who claims the U.S. can drill its way out of high gas prices "doesn't know what they're talking about or just isn't telling you the truth." He said the rise is a reminder of the need to develop new energy sources.
"There is no silver bullet. There never has been," he said.
Average gas prices for a gallon of regular are now topping $3.61, the highest ever for this time of year. Republicans have seized on the issue, citing Obama's decision to reject a permit for a cross-country oil pipeline as evidence of a misguided policy. On the Republican presidential campaign trail, Rick Santorum has warned of $5-a-gallon gas, while Newt Gingrich has said he could lower prices to $2.50 a gallon.
Obama said Thursday in Florida that the calls to step up domestic drilling come every year. "The American people aren't stupid, they know that's not a plan," Obama said. "That's a bumper sticker. It's not a strategy to solve our energy challenges."
Obama, as he has before, instead called for an all-of-the-above approach to energy independence -- gas, oil, wind, nuclear, solar, biofuels and more.
"That's the only real solution to this challenge," he said.
In the wake of the Solyndra scandal, in which the solar panel firm filed for bankruptcy after receiving a $535 million federal loan guarantee, Obama said he wouldn't stop supporting clean energy development.
"I will not walk away from the promise of clean energy," he said.
White House officials point to increased oil production and decreased consumption as evidence that Obama's policies are working and will lead to greater energy independence in the long run.
But they assert there is little Obama -- or any president -- can do to change the trajectory of prices now.
The GOP presidential candidates assert the president is holding back on the energy front.
"Listening to the president, you would never know the United States is sitting on more oil than there is in all of Saudi Arabia," Gingrich wrote in a column posted on the Red State blog. "In fact, we could have more technically recoverable oil in the U.S. than the entire world has consumed since the first commercial oil well was dug before the Civil War."
Oil and gas production has increased during the Obama administration, though the trend began during the presidency of George W. Bush, according to the U.S. Energy Information Administration. The increase has reversed a decline that began in 1986, and the agency projects that by 2020 oil production will reach a level not seen since 1994.
The agency also has reported a drop in petroleum consumption, caused by the economic downturn after the 2008 recession, new efficiencies and changes in consumer behavior.
While in Florida, Obama also plans to raise money, including a $30,000-a-person event at the Windermere, Fla., home of Dallas Mavericks guard Vince Carter. An avid basketball fan, Obama will attend a dinner Thursday at Carter's house just three days before the NBA All-Star Game in nearby Orlando.
Obama also will attend fundraising events at the Biltmore Hotel and at the Coral Gables home of lawyer Chris Korge, a top fundraiser for Hillary Clinton's 2008 presidential campaign.
The Associated Press contributed to this report.