Obama: I Don't Take Ahmadinejad's Apology Demand Seriously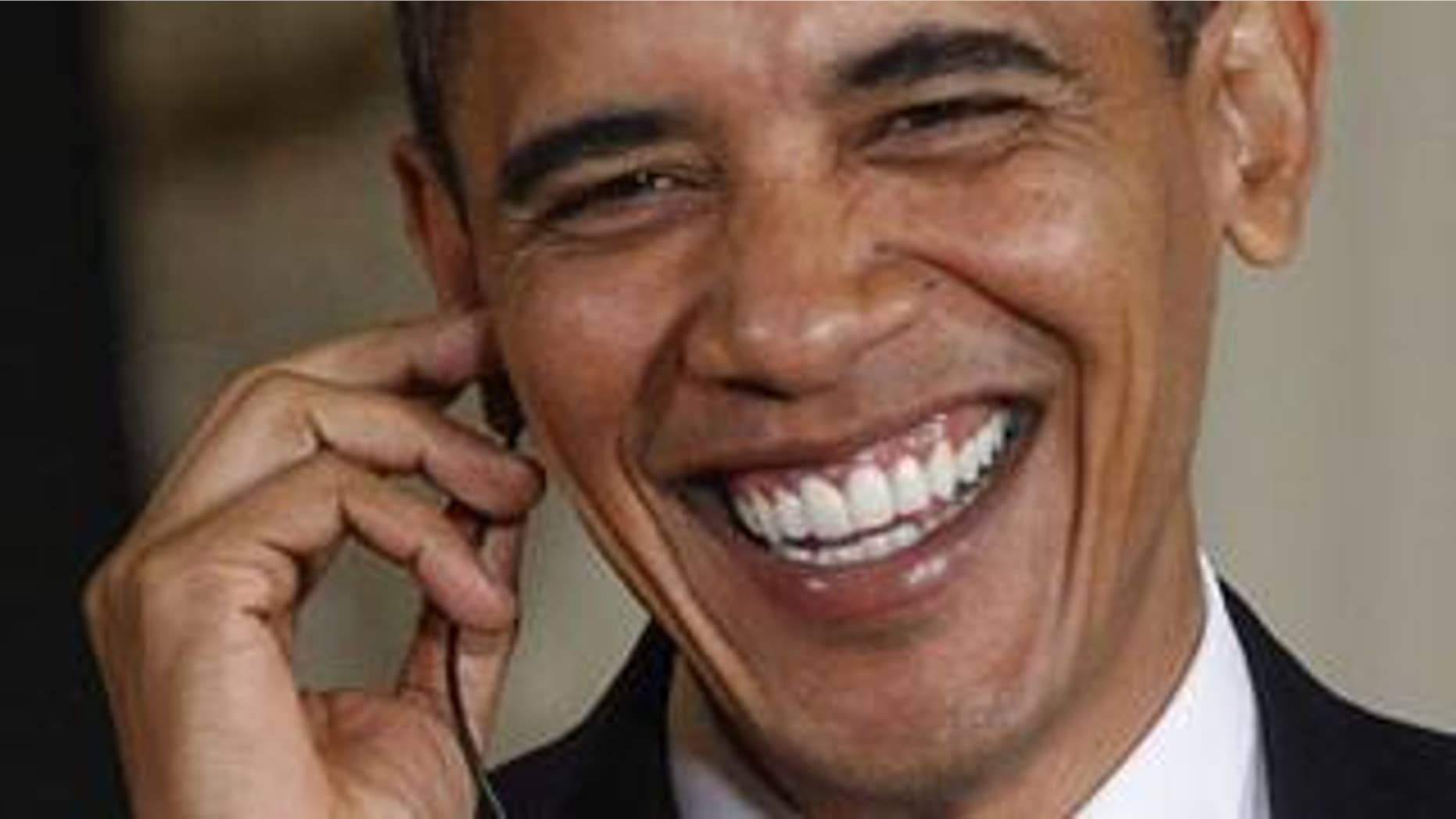 President Obama said Friday that he doesn't take Mahmoud Ahmadinejad's demand for an apology seriously after the Iranian president accused him of interfering in the country's affairs.
"The United States has gone out of its way not to interfere with the election process in Iran, and I'm really not concerned about Mr. Ahmadinejad apologizing to me," Obama said in a joint White House appearance with German Chancellor Angela Merkel after they conferred privately.
"I would suggest Mr. Ahmadinejad think carefully about the obligations he owes to his own people, and he might want to consider looking at the families of those beaten, shot or detained. That's where Mr. Ahmadinejad and others need to answer their questions," he said.
Iran's violent post-election chaos has captured the world's attention and elicited increasingly sharp condemnations from Obama. Iran's ruling clergy have widened the clampdown on the opposition since a bitterly disputed June 12 presidential election, and scattered protests have replaced the initial mass rallies.
At least 17 people have been killed in the state-led crackdown on protesters.
Ahmadinejad was proclaimed the landslide winner over opposition leader Mir Hossein Mousavi.
Obama also told reporters Friday that Mousavi has "captured the imagination or spirit" of those within Iran who are "interested in opening up."
He said Mousavi has become a representative of the people who've been demonstrating in the streets of Tehran, and who've been showing what Obama calls "extraordinary bravery."
Ahmadinejad on Thursday called on Obama to apologize after the U.S. president said he was "appalled and outraged" by post-election violence.
"Mr. Obama made a mistake to say those things. ... Our question is why he fell into this trap and said things that previously (President) Bush used to say," the semi-official Fars News Agency quoted Ahmadinejad as saying.
"Do you want to speak (with Iran) with this tone? If that is your stance then what is left to talk about?" said Ahmadinejad. "I hope you avoid interfering in Iran's affairs and express your regret in a way that the Iranian nation is informed of it."
Merkel backed Obama's stand. She said Iran must be kept from getting a nuclear weapon.
Merkel pledged to seek the identify the victims of violence of Iran and what happened to them, though she didn't specify how such an effort would be conducted.
"Iran cannot count on the world turning a blind eye," she said.
The Associated Press contributed to this report.