Obama hosts UK Prime Minister Cameron for working dinner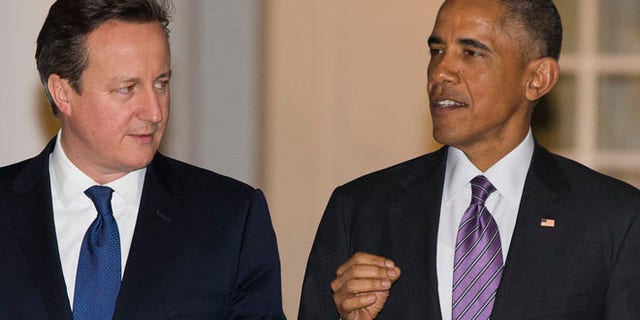 WASHINGTON – President Barack Obama and British Prime Minister David Cameron had a working dinner Thursday night at the White House as Cameron began a two-day visit.
Obama greeted Cameron in the Oval Office before the two walked along the colonnade into the presidential residence.
The White House said they were dining on herb-crusted lamb, pickled wild mushrooms and roasted artichokes, with warm pear cake for dessert.
Their meeting comes amid heightened fears about terrorism in Europe and the West. Last week 17 people in Paris were slain in France's worst terrorist attack in decades.
The White House said Obama and Cameron will meet in the Oval Office on Friday to discuss economic growth, trade and security. They'll also take questions from the American and British press.