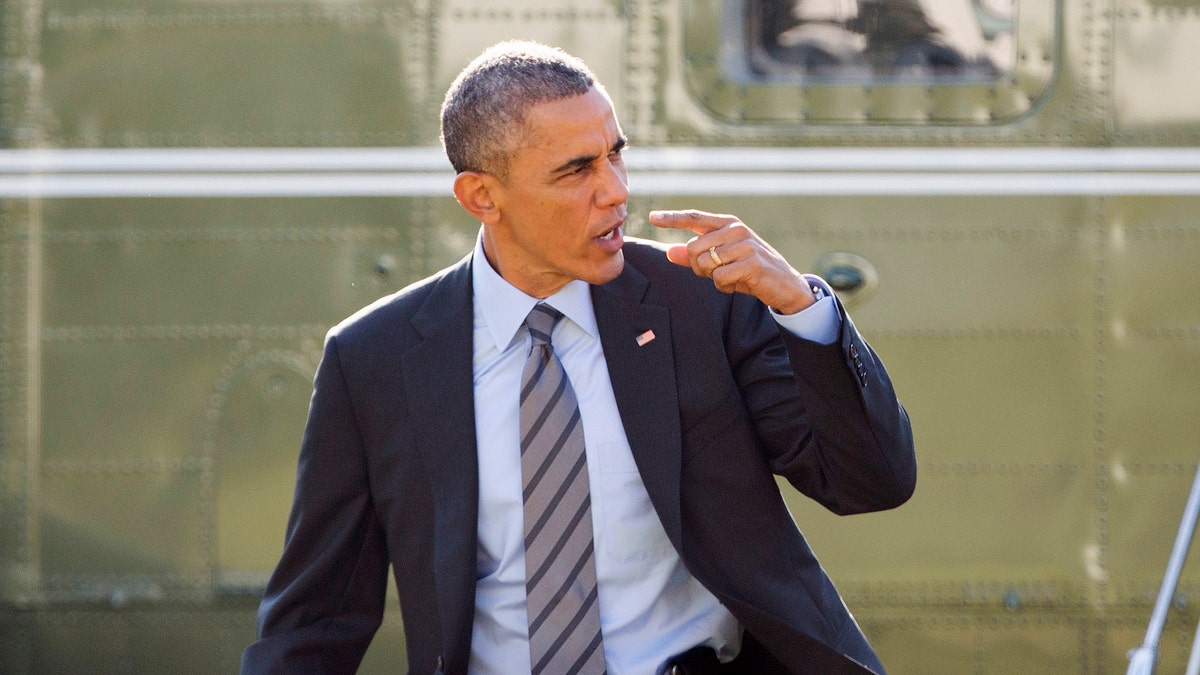 President Obama will head to Chicago Tuesday to pitch his new executive actions on immigration to community leaders, while Congress is on Thanksgiving recess.
Obama is scheduled to speak to the city's community leaders, as part of his ongoing campaign to promote his decision to bypass Congress enacting his executive actions that could spare nearly five million illegal immigrants deportation.
The president is scheduled to speak at the pre-dominantly Polish-American side of Chicago on the measures. He is trying to show how his immigration reform plan could affect all immigrants, not just those of the Latino community.
The GOP is expected to retaliate, but no plan has been mentioned.
Obama is expected to highlight what the White House says are the economic advantages of his executive decision and to counter Republican criticism that his measures exceed his authority. The Chicago visit is his second trip out of Washington to draw attention to his actions since he announced them Thursday. Last Friday, the president spoke in Las Vegas, another city with a large Latino population.
Obama has a mixed history in Chicago over the question of immigration. He conceded in his 2006 book "The Audacity of Hope" that his experiences there led him to reflect on the meaning of citizenship and "my sometimes conflicted feelings about all the changes that are taking place."
In 2006, when he was a senator from Illinois, he denied a request from about 30 Mexican nationals living in Chicago for a special piece of legislation that would protect them from deportation. The decision infuriated immigration activists in the city.
But Obama has also backed an overhaul of immigration law, and while he initially angered advocacy groups by delaying his executive actions until after this month's midterm elections, last week's measures have generally been greeted with enthusiasm from immigration advocates and Latino groups.
The Associated Press contributed to this report