Obama heads South to raise campaign cash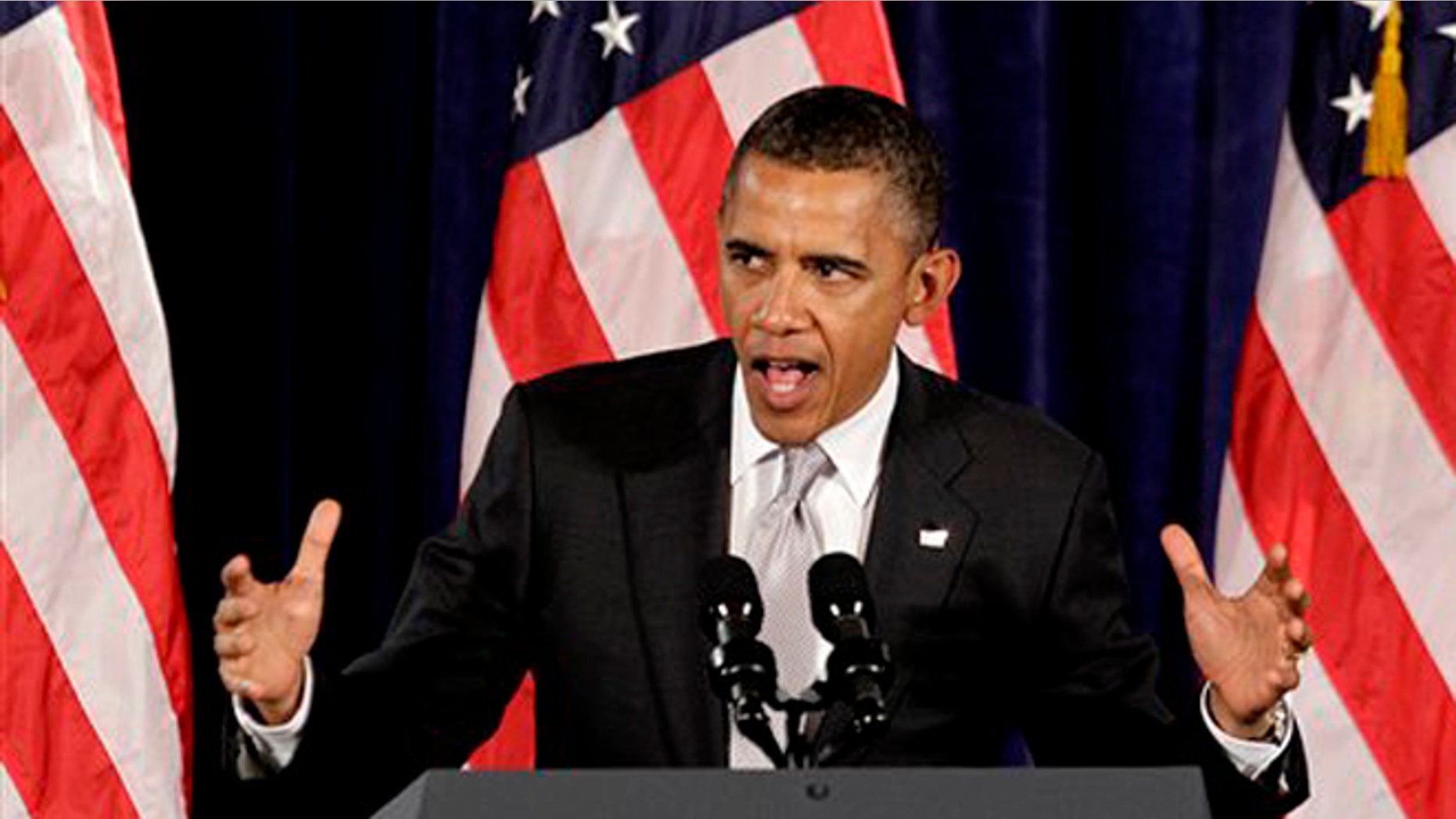 President Obama is expected to collect more than $2.3 million at fundraisers Tuesday in Atlanta and Miami following top-dollar events Monday night in Boston, in his effort to keep pace or out raise Republican rival Mitt Romney.
Romney raised more than $76 million last month for his presidential campaign and the GOP, and Obama's advisers expect Republican-leaning super PACs to pull in $1.2 billion before the election, posing a big-money challenge for the president. Obama has more than $100 million in his campaign account, but Democratic super PACs have struggled to raise money, making it possible that an incumbent president will be outspent.
"They will spend more money than we have ever seen in American history, and their message is very simple," Obama said in Boston. "They will just tell you that the economy is not where it needs to be, the economy is bad, and it's all my fault."
Obama has tried to portray Romney's business record in a negative light, pointing to a report that the private equity firm once run by Romney invested in companies that outsourced jobs to China and India. To drive home that theme, Obama's campaign started airing state-specific ads Tuesday in Virginia, Iowa and Ohio with a tag line that asks if voters "really want an outsourcer-in-chief in the White House."
Romney's campaign has said the report did not differentiate between "domestic outsourcing" and "offshoring" and don't take into account work done overseas to support U.S. exports.
Obama was holding the fundraisers at the start of a pivotal week for his campaign. The Supreme Court is expected to rule on Obama's health care overhaul law this week, passing judgment on the most significant piece of legislation during his presidency.
During the Boston events, the president made no mention of the Supreme Court's ruling Monday on Arizona's immigration law. The court struck down parts of the immigration law, but allowed a section of the law requiring police to check the immigration status of someone they stop for another reason and whom they suspect is in the country illegally.
Obama said in a statement that "no American should ever live under a cloud of suspicion just because of what they look like" and said police in Arizona should not enforce the provision in a way that undermines civil rights.
The president was speaking Tuesday at two fundraisers in Atlanta, followed by two events in Miami Beach, including a performance by singer Marc Anthony.