Obama Feels a Breeze After Health Care Battle -- Others, Not So Much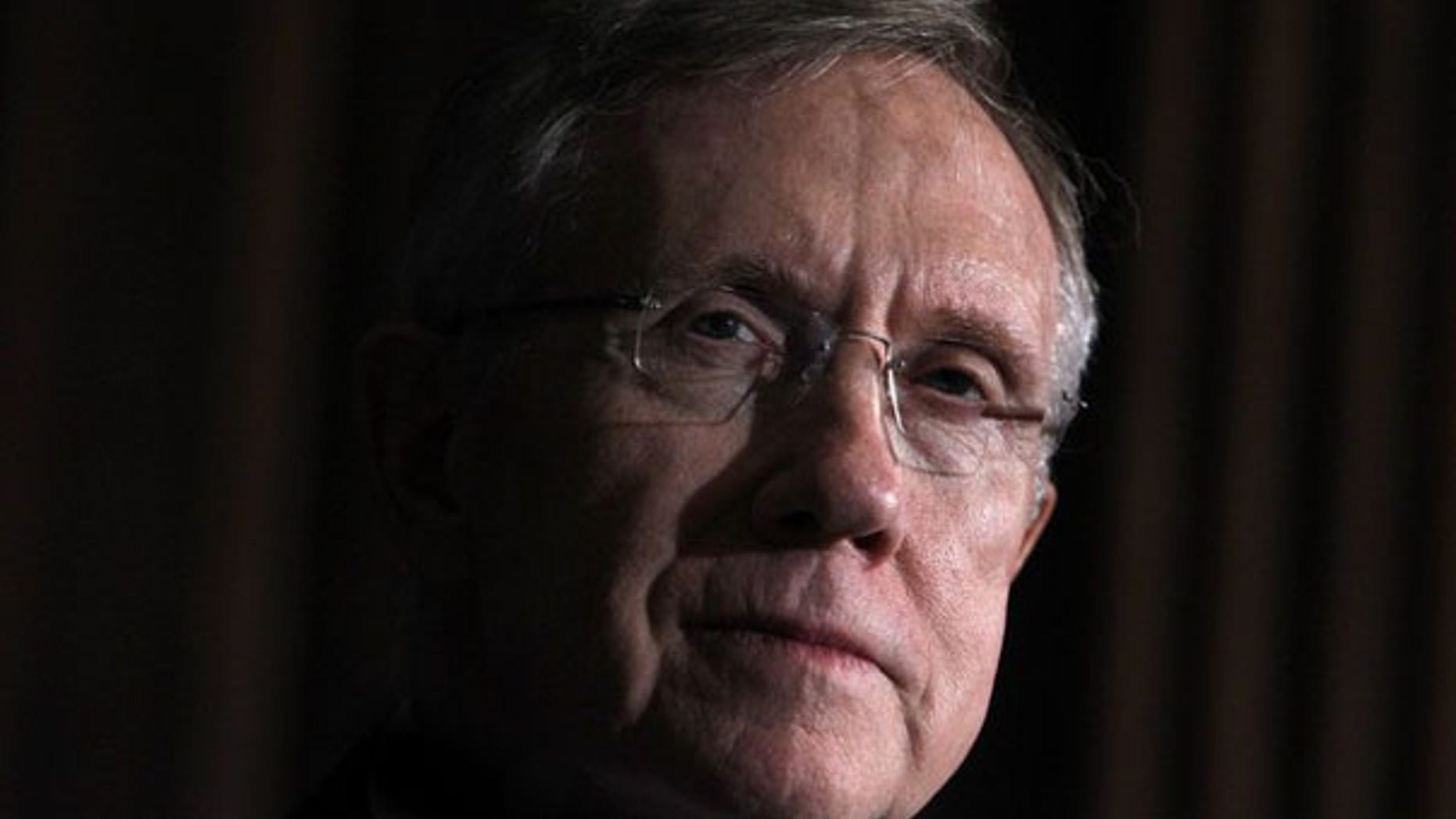 The real verdict on health care reform won't come until November, but the slew of polls that have come out in the week since the sweeping package passed Congress show the key players in the debate are already seeing a shift in the political headwinds.
For President Obama, health care passage seemed to give him a slight -- and temporary -- boost at a time when his poll numbers had been sinking and even Vice President Biden admitted the administration was on the verge of losing its persuasive power.
House Speaker Nancy Pelosi is rallying the base, but Senate Majority Leader Harry Reid is steadily losing support.
And as for health care reform itself, the read on public opinion is ... complicated. Here's a roundup of who's up, who's down, nearly a week after health care reform was signed into law.
Up: Obama. The president, whose Gallup approval rating dipped to a record low of 46 percent just 11 days ago, enjoyed a slight improvement in his public standing after health care reform passed, with his numbers climbing up to 51 percent - before falling down to 46 percent again.
But surveys outside of Gallup showed Obama is benefiting. A Washington Post poll out Monday showed approval of the president's handling of health care rose from 43 percent in February to 48 percent. The segment that believes Obama brought needed change to Washington went from 50 percent in January to 54 percent. The survey of 1,000 adults was conducted March 23-26 and has a margin of error of 3 percentage points.
Up, Sort of: Pelosi. The Washington Post poll showed Pelosi's numbers rising from 40 percent in January to 42 percent -- thanks to added support from Democrats. She's still highly polarizing -- with 46 percent disapproving, she's more unpopular than she is popular -- but the split isn't quite as big now that the health bill has passed.
Down: Reid. Facing a tough battle for re-election in Nevada, the Senate majority leader can't seem to catch a break in his national numbers either. The Post poll showed his approval ratings dropping from 35 percent in January to 29 percent. Forty-seven percent of people disapprove of the job Reid is doing.
Up, sort of: Health Care Law. Public opinion on the actual legislation is tough to read. Early polls suggest the public has a better opinion of the law now that it's passed, but many still oppose it.
CBS News conducted a poll last Monday and Tuesday of 649 adults showing approval of the health bill rose 5 points, to 42 percent, from a poll of the same group of people conducted just a few days earlier. But 46 percent still opposed the plan.
Gallup conducted a poll last Monday of 1,005 adults, finding 49 percent thought the passage was a "good thing," while 40 percent thought it was a "bad thing" -- the survey had a margin of error of 4 points. That's an improvement, considering a similar poll in early March showed 45 percent would urge their representative in Congress to vote for the bill, while 48 percent would urge him to vote against.
However, a Rasmussen poll of 1,000 likely voters conducted March 23-24 showed 55 percent favor repealing the law.
Down: Congress. The Post poll found just 24 percent of people approve of the job Congress is doing. That's down from 26 percent a month earlier.
Down: Health care law supporters. While party leaders like Pelosi and Obama might be seeing a bump, the rank and file aren't so lucky. A Quinnipiac University poll of 1,552 registered voters conducted March 22-23 found voters are less likely to vote for House lawmakers who supported the bill, by a split of 38-25 percent.
Up: Health care law opponents. The same Quinnipiac poll found voters are more likely to vote for House lawmakers who opposed the health bill, by a split of 33-27 percent. The poll had a margin of error of 2.5 percent.