Obama Defends Health Care Plan to Town Hall Skeptic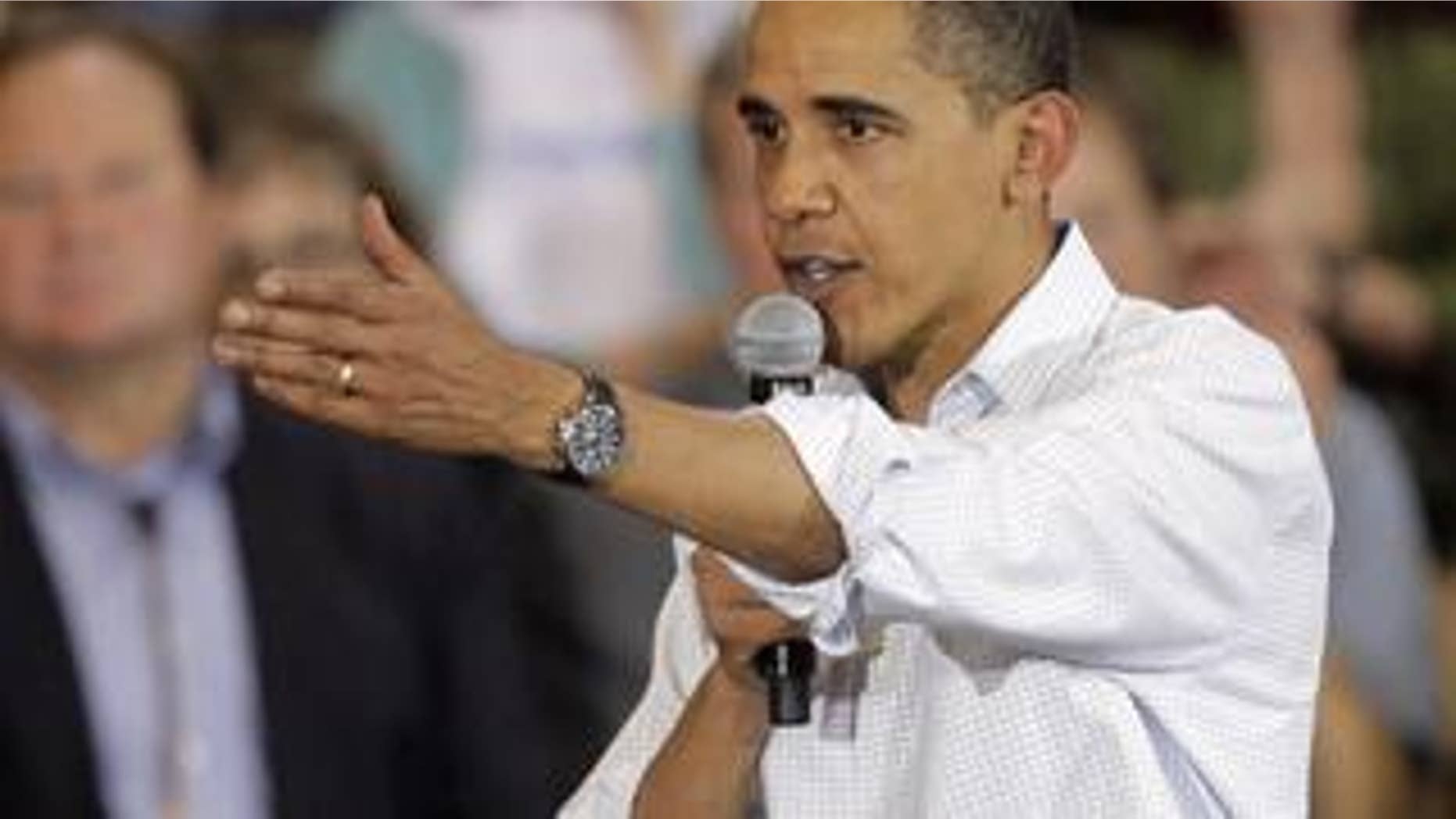 BELGRADE, Mont. -- President Obama on Friday finally had to face a challenge at a town-hall-style meeting about the bottom line of his health care plan.
A Montana man asserted that Obama would have to raise Americans' taxes to pay for his plan to overhaul the health care system, estimated to cost as much as $1 trillion over 10 years.
"You can't tell us how you're going to pay for this," said the man, who identified himself as Randy from Ekalaka. "The only way you're going to get that money is to raise our taxes. You said you wouldn't. ... But that's the only way you can do that."
Obama agreed that he couldn't insure the estimated 46 million uninsured Americans for free. But he told the man there are steps that he would take to avoid raising taxes on 95 percent of Americans, as he has pledged. One option, he said, is to eliminate subsidies to insurance companies and instead shift the subsidies to low-income Americans to help them buy insurance.
The president said two-thirds of the cost could be covered in such ways, by "eliminating waste and inefficiencies."
"And then the other third, we would have to find additional revenue, but it wouldn't come on the backs of the middle class," Obama said.
Obama also said he isn't trying to vilify the insurance companies, but rather stop their practices that hurt people -- a distinction made in response to a question from an insurance salesman about the president's change in terminology. Obama has switched from calling for "health reform" to "health insurance reform." He's also complained about insurance companies' profits.
The president says his intent was not to target all big companies. He said some, like Aetna, are working with the administration on overhaul. But he said others are spending money to oppose his efforts to remake the system.
Obama was in Montana to push for his top domestic priority and regain the initiative in the bitter debate.He kicked off the meeting with a pointed joke: He said Montana has bears, moose and elk, and "in Washington, you just mostly have bull."
Later, Obama denounced what he suggested was news media overemphasis on scenes of angry protesters at town-hall meetings on health care. "TV loves a ruckus," Obama said.
"What you haven't seen on TV and what makes me proud are the many constructive meetings going on all over the country," he said.
He said Americans are being held hostage by health insurance companies that deny coverage based on pre-existing conditions or cancel coverage when people get sick.
While hundreds demonstrated outside, there was no sign of protesters on the airstrip where Air Force One landed or inside the hangar at the airport near Bozeman.
Minutes after Obama landed, a downpour began, making it difficult to hear inside the metal-roofed hangar. A crowd the White House estimated at 1,300 took up half of the space, sitting politely as Obama gave introductory remarks.
The president appeared in campaign mode. He showed up in a suit, but no tie. As he began to take questions, he took off his coat and rolled up his sleeves.
"I know there's been a lot of attention paid to some of the town hall meetings that are going on around the country, especially when tempers flare," Obama said.
He said that what weren't being shown were the gatherings in which people "are coming together and having a civil, honest, often difficult conversation about how we can improve the system."
Obama aimed part of his pitch at Americans who already have health insurance.
"Most of us have insurance, and most of us think, knock on wood, and think: 'I'm going to stay healthy,"' Obama said.
He cited examples in which people have lost their insurance, including when going from job to job and because of pre-existing conditions.
The Associated Press contributed to this report.