Obama Closure of Guantanamo Bay at Least 6 Months Away, U.S. Commander Says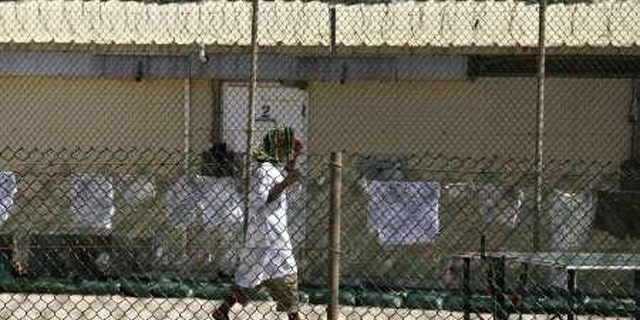 President Barack Obama's pledge to shut down the prison at Guantanamo Bay will not be honored until at least a year after his self-imposed deadline, according to the man in charge of the facility, Britain's The Independent newspaper reported Thursday.
In his first interview since taking up the post three months ago, Admiral Jeffrey Harbeson said he is yet to receive direct orders to begin the transfer of prisoners from the U.S. naval base in Cuba so he can close the detention facility.
And he said that even if Obama implemented such an order today it would take six months to complete the job.
This would mean any closure would come a year after the January 2010 deadline imposed by the president when he signed an executive order in 2009.
Admiral Harbeson, the 10th commander of the camps since they were opened in January 2002, said as a "ball-park figure" it would take his Guard Force six months to close Guantanamo.
Asked if he had received an instruction to implement Obama's order, he replied: "No."
On the closure operation he added: "Any movement of the detainees that we do will mean there are a lot of folks who go with them to ensure safety and security -- [that means] medical personnel, regular security and interpreters."
He continued: "Once you do that, [and] the detainees are safely transported to different locations, then you come back to the infrastructure and the security aspect and the personnel who are here, turning off the lights, turning off the power..."
The stalled timetable on closing the facility reflects growing opposition from the U.S. public and Congress to the transfer of the 176 detainees to the U.S. mainland.