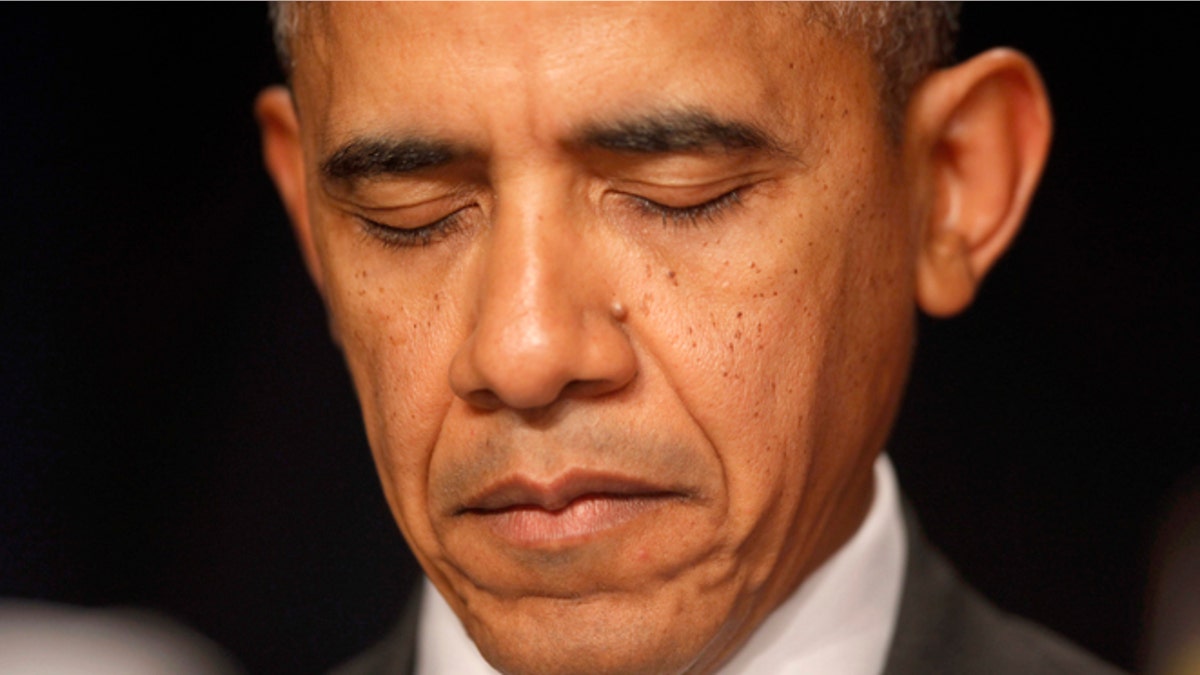 President Obama called for the release of U.S. missionary Kenneth Bae and American pastor Saeed Abedini during Thursday's National Prayer Breakfast in Washington, saying the United States continues to pray for "all prisoners of conscience" regardless of faith.
Obama told a non-denominational crowd of political leaders that "religious freedom around the world" remains a fundamental tenet to national security and a central aspect to U.S. diplomacy. He cited the rights of Muslims in Pakistan and Coptic Christians in Egypt to practice their faiths before referring to Bae and Abedini directly.
"We pray for Kenneth Bae, a Christian missionary who's been held in North Korea for 15 months, sentenced to 15 years of hard labor," Obama said. "His family wants him home. And the United States will continue to do everything in our power to secure his release because Kenneth Bae deserves to be free."
[pullquote]
Bae, 45, was arrested in November 2012 while leading a tour group in North Korea. He was accused by the North Korean government of crimes against the state and was sentenced to 15 years of hard labor. Bae's family and the U.S. State Department have repeatedly called for his release on humanitarian grounds, citing his failing health.
Abedini, an Idaho pastor of Iranian origin, has been held in Iran since September 2012 and is serving an eight-year sentence after being convicted of attempting to establish a network of Christian churches in private homes.
"And as we continue to work for his freedom, today, again, we call on the Iranian government to release Pastor Abedini so he can return to the loving arms of his wife and children in Idaho," Obama said. "And as we pray for all prisoners of conscience, whatever their faiths, wherever they're held, let's imagine what it must be like for them. We may not know their names, but all around the world there are people who are waking up in cold cells, facing another day of confinement, another day of unspeakable treatment, simply because they are affirming God."
The Obama administration faced criticism last month for entering nuclear talks with Iran without first demanding the release of U.S. citizens following reports that Abedini was threatened by fellow prisoners.
Abedini's wife, Naghmeh, later thanked Obama on Twitter for discussing her husband's "wrongful imprisonment" in Iran.
Jordan Sekulow, executive director of the American Center for Law and Justice, which has closely followed Adedini's case, also thanked Obama for publicly recognizing the pastor's plight.
"With President Obama highlighting this tragic case of religious persecution, we're hopeful that this new level of engagement by our government — President Obama publicly calling on Iran to release Pastor Saeed — will bring even more attention to the unjust treatment of a U.S. citizen who has been imprisoned for more than a year simply because of his Christian faith," Sekelow said in a statement. "We're grateful for President Obama's remarks and call on Iran to release Pastor Saeed so that he can return to his family in Idaho."
Obama also singled out nations where universal religious freedom remains out of reach, namely Pakistan, Egypt and Syria.
"Going forward, we will keep standing for religious freedom around the world," Obama said. "And that includes, by the way, opposing blasphemy and defamation of religion measures, which are promoted sometimes as an expression of religion, but, in fact, all too often can be used to suppress religious minorities."
Obama continued: "We continue to stand for the rights of all people to practice their faiths in peace and in freedom. And we will continue to stand against the ugly tide of anti-Semitism that rears it's ugly head all too often."
Obama and fellow attendees gave a standing ovation to pro surfer Bethany Hamilton after she described how God transformed the loss of her arm from a shark attack into something "totally amazing" by giving her the ability to inspire others.
Reps. Louie Gohmert, R-Texas, and Janice Hahn, D-Calif., welcomed the packed ballroom with some bipartisan humor. Hahn said prayer helped her forgive Gohmert for criticizing food stamp recipients for buying king crab legs.
"For all you know it was imitation crab," she deadpanned.
Gohmert said he was asked whether he really wanted to serve in a Congress with all its backstabbing meanness, but he was prepared.
"I was the deacon of a Baptist church," he joked.
The Associated Press contributed to this report.