Obama calls for peace as Hagel orders US support in Central African Republic mission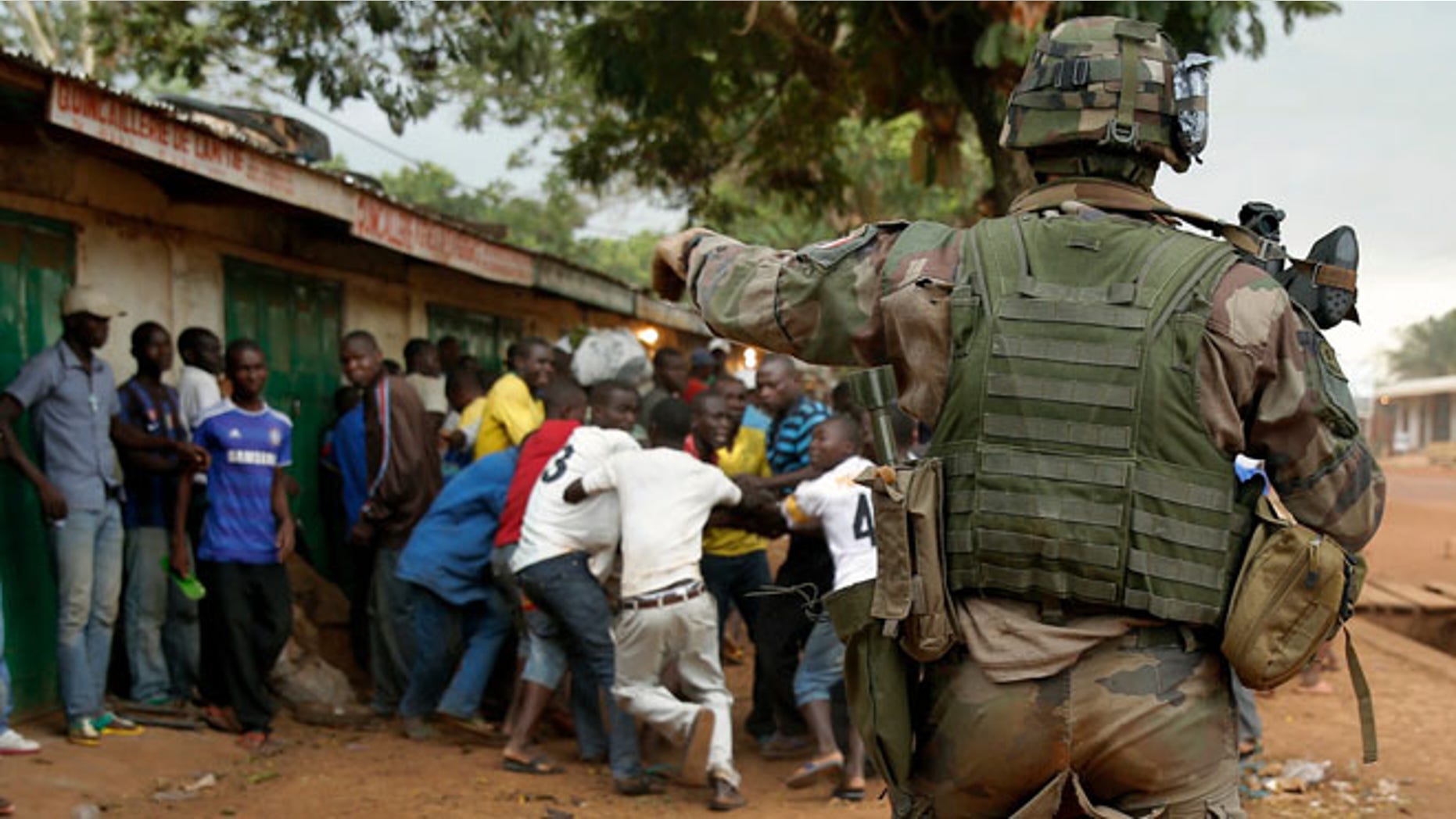 President Obama is urging the people of the Central African Republic to remain calm amid mounting sectarian violence after Defense Secretary Chuck Hagel ordered the U.S. military to transport Burundian troops to the country Monday.
The troops will assist both French and African Union troops who already have been deployed. Hagel's decision comes amid warnings that the historically unstable country could be on the verge of genocide
Obama addressed his remarks to the "proud citizens of the Central African Republic" and said they have the power "to choose a different path" than the violence that led to more than 400 deaths in two days of violence last week between Christians and Muslims.
Obama says he joins Muslim and Christian leaders in calling for calm and peace and says those who are committing crimes should be arrested.
The Pentagon said in a statement that the decision to send the troops was made after Hagel spoke Sunday evening in Kabul with French Minister of Defense Yves Le Drian.
"Minister Le Drian requested limited assistance from the United States military to support this international effort," Assistant Press Secretary Carl Woog said in a statement. "In response to this request, Secretary Hagel has directed U.S. AFRICOM to begin transporting forces from Burundi to the Central African Republic, in coordination with France."
Wood added: "The United States is joining the international community in this effort because of our belief that immediate action is required to avert a humanitarian and human rights catastrophe in the Central African Republic, and because of our interest in peace and security in the region. We continue to work to identify additional resources that might be available to help address further requests for assistance to support the international community's efforts in CAR."
The International Criminal Court's prosecutor also called Monday for attacks on civilians to stop, Reuters reported.
The renewed fighting in CAR began after the government of the majority Christian nation was overthrown by Muslim rebels nine months ago. Muslim rebel groups tied to an alliance organization called Seleka are clashing with Christian fighters.
The latest round of violence began Thursday, when armed Christian fighters who oppose Seleka attacked the capital and were later repelled by the ex-rebels.
The French Defense Ministry said Monday that the 1,600 troops it pledged are now on the ground. French helicopters buzzed overhead while dozens of military vehicles, including armored personnel carriers, snaked through neighborhoods where tensions ran high. French forces came under attack near the airport but the area was later secured.
President Michel Djotodia had demanded that the fighters who brought him to power remain in their barracks Monday so that French forces and African troops from a regional peacekeeping mission could secure the city.
However, he acknowledged Sunday that he has little control over the ex-Seleka fighters, who come from several different northern rebel groups. Djotodia has formally disbanded the alliance, but his fighters now see themselves as the national army.
Fox News' Justin Fishel and The Associated Press contributed to this report.