Obama brings back Biden pitch, suggests tax-paying 'patriotic'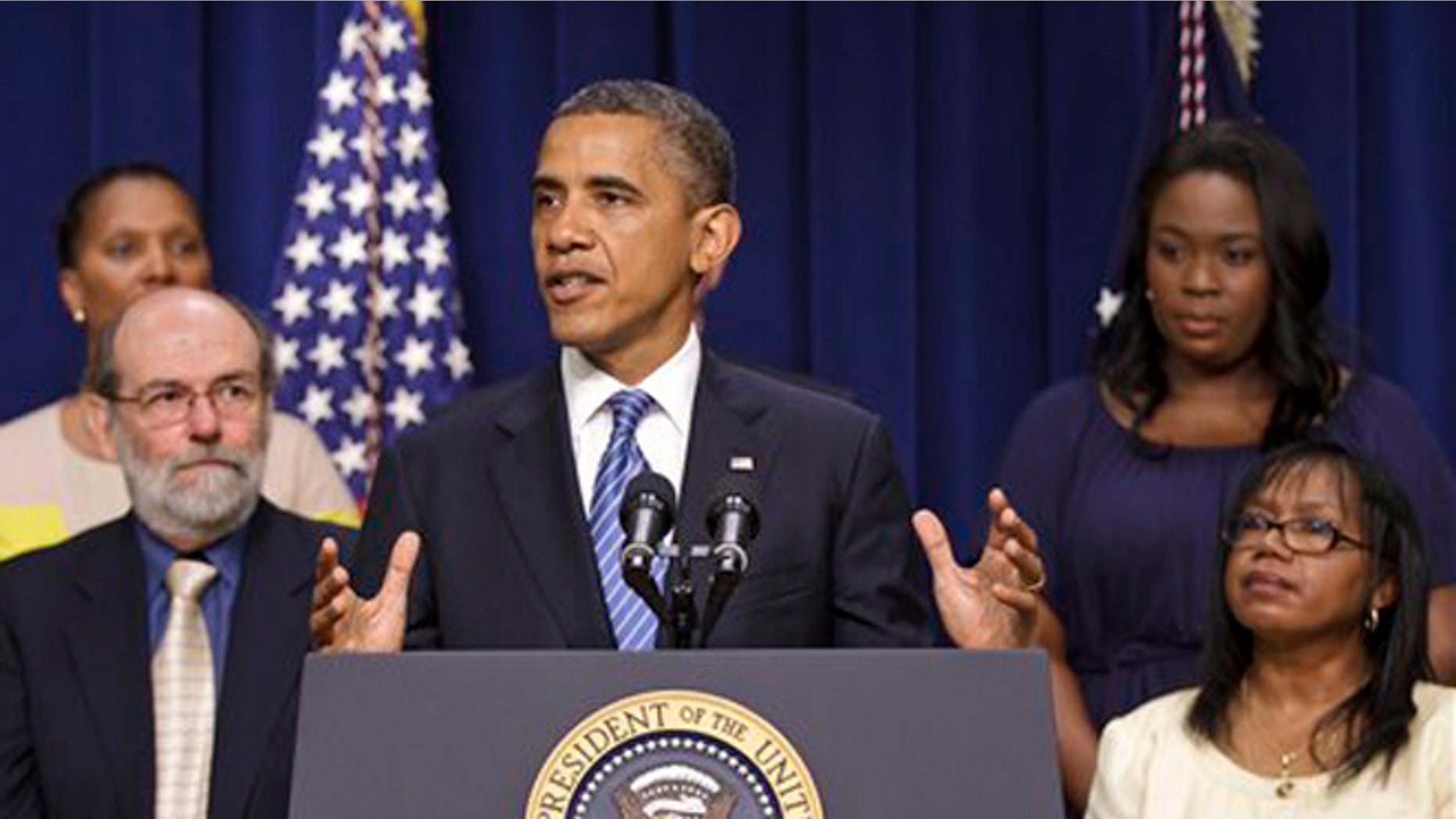 President Obama suggested it's "patriotic" for well-off Americans to pay more in taxes, bringing back an argument then-Sen. Joe Biden first made before the 2008 election.
In a flash of talking-point déjà vu, the president linked tax-paying with patriotism during brief remarks Fridya at the White House. On the heels of House Republicans knocking down the Democrats' tax plan, Obama called the GOP approach of preserving current tax rates for all "bad for our families" and "upside-down economics."
"Instead of the middle class paying more, we should ask the wealthiest Americans to pay a little more, a modest amount, so that we can reduce our deficit and still make investments in things like education that help our economy grow," he said. "You know, here's the thing -- there are a lot of well-to-do Americans, patriotic Americans, who understand this and are willing to do the right thing."
The president made the remarks in the course of making the same tax argument his campaign has made for years – that Congress should extend the Bush-era tax rates for families making under $250,000, but let taxes rise for top earners.
Senate Democrats narrowly passed such a plan two weeks ago, but House Republicans this past week countered by approving their bill to extend the rates for everyone.
The terms of the debate have not changed much, and neither has the rhetoric. Biden, when he was still Obama's vice presidential nominee, first made the patriotism pitch during an ABC News interview in advance of the 2008 election.
"We want to take money and put it back in the pocket of middle-class people," Biden said.
As for the well-off, he said, "It's time to be patriotic ... time to jump in, time to be part of the deal, time to help get America out of the rut."
Republicans, though, argue that raising taxes on the top few percent will nevertheless end up hurting small businesses, further constraining the economy.
The unemployment rate rose in July to 8.3 percent, a figure that opened the door for more GOP criticism though Obama and congressional Democrats pointed out that hiring had improved.
Employers added 163,000 jobs last month, according to the Labor Department, picking up the pace from the dismal stats of the prior three months – but that's still not enough to rapidly bring down the jobless rate.