Obama adviser Podesta under fire for comparing GOP to 'Jonestown'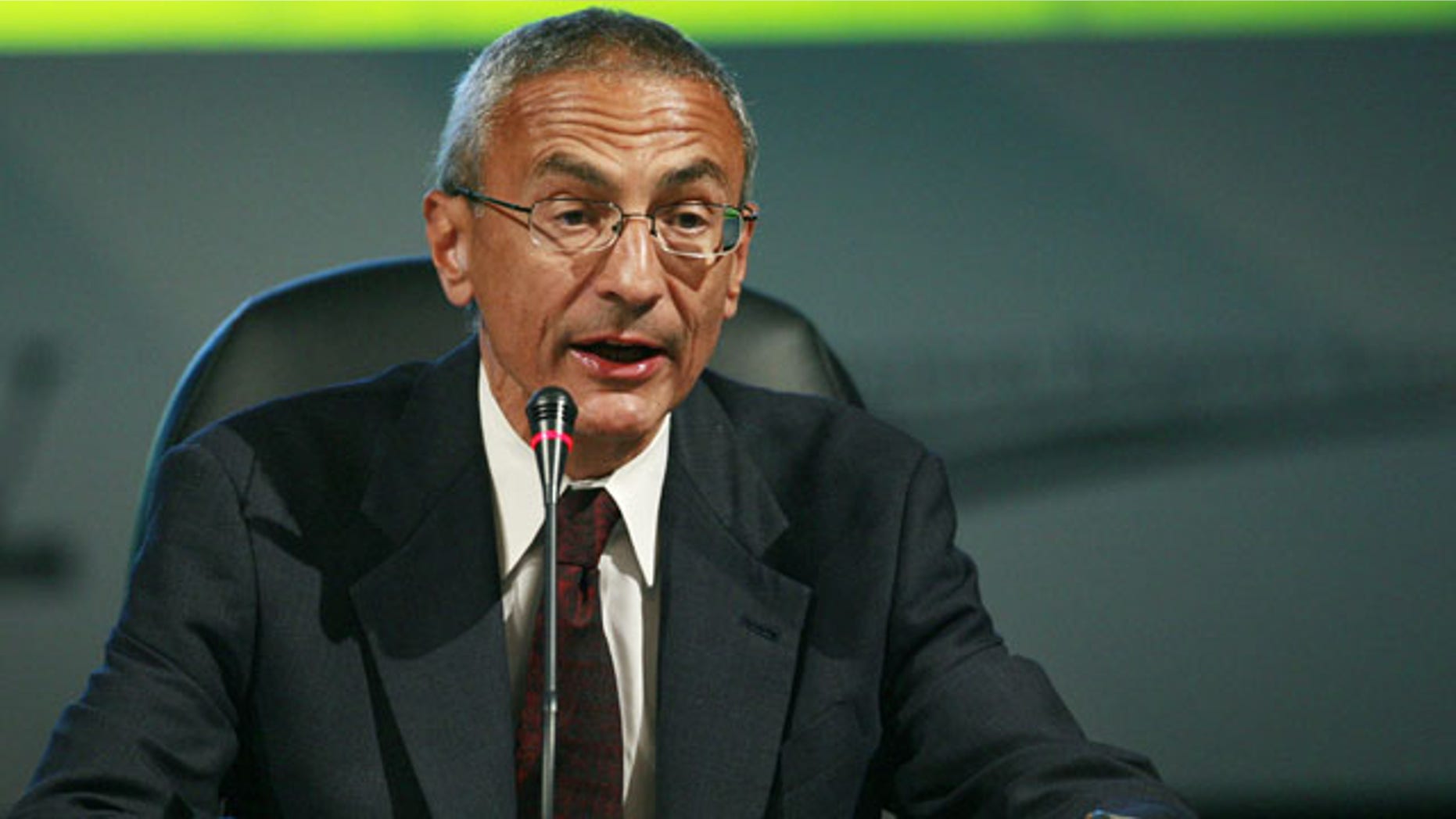 Long-time Clinton hand John Podesta is in trouble with Republicans just days after joining the Obama White House, after he described the House GOP as a "cult worthy of Jonestown."
The comment apparently was made this past fall, but was first reported Tuesday in Politico. Jonestown is the Guyana cult colony where, in 1978, a member of Congress was killed. Nearly 1,000 people died in what was described as a mass suicide days later.
The Jonestown remark pertained to Podesta's advice to the administration about using executive power.
"They need to focus on executive action given that they are facing a second term against a cult worthy of Jonestown in charge of one of the houses of Congress," Podesta was quoted as saying.
The former chief of staff to President Bill Clinton apologized shortly after the quote made the rounds on social media and drew outrage from Republicans.
"In an old interview, my snark got in front of my judgment. I apologize to Speaker Boehner, whom I have always respected," Podesta, now a counselor to the Obama White House, said on Twitter.
But the comment -- considering the severity of the comparison -- got Podesta off on the wrong foot with Republican leaders.
"It's disgraceful and telling that President Obama's new Counselor is not only comparing the Republican Party to a cult that murdered those who disagreed with them, but is also using that comparison as an argument in support of shredding the Constitution and governing like a third-world dictator," Rep. Steve Scalise, R-La., chairman of the Republican Study Committee, said in a statement.
Scalise called on President Obama to fire Podesta over the remark.
Brendan Buck, a spokesman for House Speaker John Boehner, tweeted the Jonestown quote along with the comment: "WTF."
He was later quoted as saying: "If this is the attitude of the new White House, it's hard to see how the president gets anything done again."
But White House Press Secretary Jay Carney defended Podesta, noting he apologized "very quickly."
"He expressed his longstanding admiration for the Speaker of the House and apologized to him. So I think that reflects Mr. Podesta's view," Carney said.
Rep. Leo Ryan was killed, along with four others, while visiting Jonestown as part of a congressional delegation in 1978. Soon after, more than 900 members of the cult died in a mass poisoning.