Obama administration pressures Congress to extend Homeland Security budget before deadline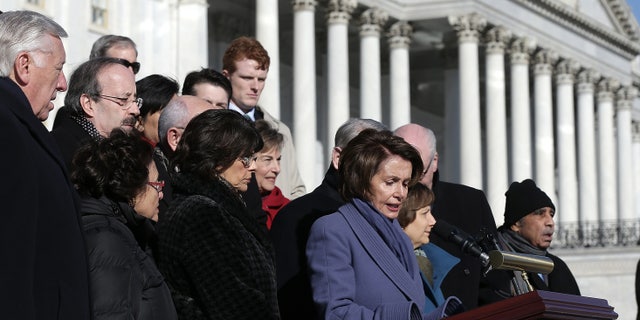 WASHINGTON (AP) – President Barack Obama's chief of staff is pressuring the Republican-run Congress to extend funding for the Homeland Security Department after Feb. 27 — when its budget will shut off.
Denis McDonough tells CBS' "Face the Nation" that Congress would keep getting paid, but vital employees at the border and airports — among other places — would have to work without pay while the funding dispute lingers.
Most department employees fall into exempted categories of workers who stay on the job in a shutdown because they perform work considered necessary to protect human life and property.
About 200,000 of the agency's approximately 230,000 employees would keep working even if Congress fails to fund their agency.
The agency's budget is caught up in a Capitol Hill fight over the president's immigration actions.