NYC migrant crisis to cost city $4.2 billion by next year: report
Adams said during a trip to El Paso that the migrant crisis could cost the city 'anywhere from $1.5 to $2 billion'
The crisis at the southern border is expected to cost New York City an estimated $4.2 billion by the middle of 2024, according to an internal memo.
The New York City Office of Management and Budget memo, reported by the New York Post, states that the city will spend an estimated $4.2 billion on costs related to migrants and asylum seekers that would be spent through June 30, 2023 and the end of fiscal year 2024.
According to the internal city memo, New York Democrat Gov. Kathy Hochul's plan would reimburse the city for up to $1 billion in migrant aid, which only covers 29% of expected shelter costs.
During a trip to El Paso, New York City Mayor Eric Adams estimated that "our price tag could be anywhere from $1.5 to $2 billion" regarding the migrant crisis.
ERIC ADAMS 'SLEPT LIKE A BABY' AT NEW NYC MIGRANT SHELTER FOLLOWING MIGRANT STAKE-OUT SCANDAL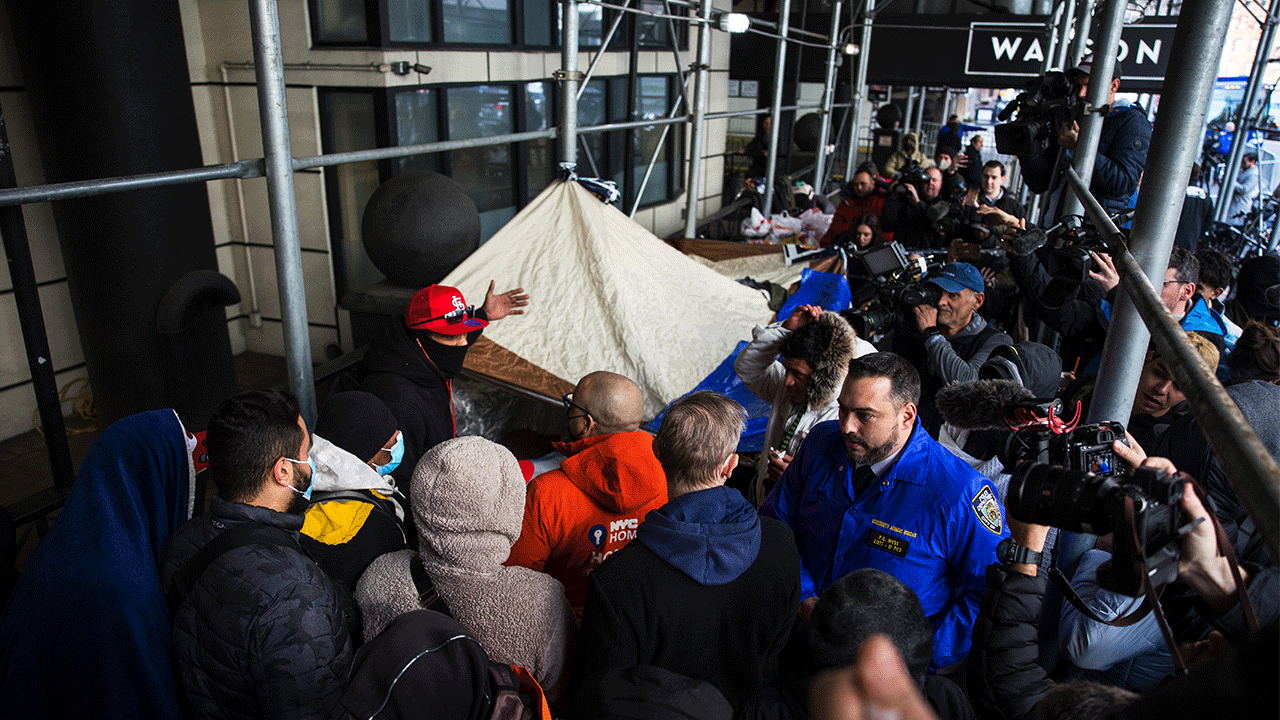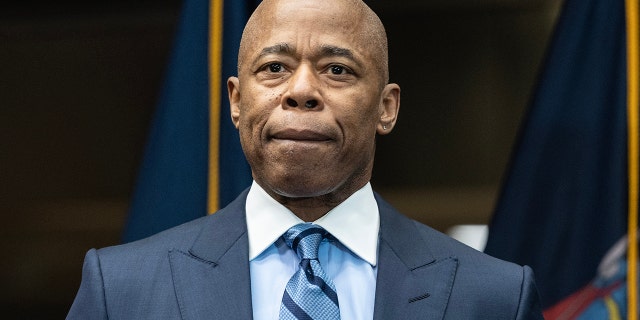 The memo states that Hochul's budget poses a problem to the city.
"However, financially, the Governor's Executive Budget contains few city priorities and poses challenges to the city if enacted as written, particularly because the city's financial position has already been strained by the Migrant Crisis," the memo states.
"If the proposed actions by the Governor are not reversed and more aid is not secured to deal with the Migrant Crisis, the city will be forced to take a number of actions to maintain a balanced budget in FY23 and FY24. This would make it difficult to provide current levels of service to New Yorkers," the memo also states.
ILLEGAL MIGRANTS REFUSE TO LEAVE NYC HOTEL FOR BROOKLYN MIGRANT RELIEF CENTER, SLEEP IN THE STREET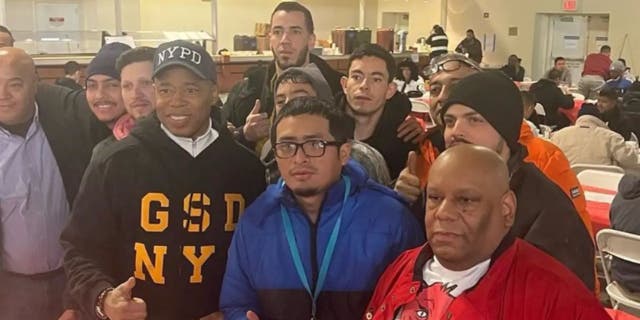 The memo, dated Feb, 6, comes after Adams slept inside a mega-migrant shelter in the city following a protest from migrants who didn't want to leave the Watson Hotel.
Migrants were moved last week from the Watson Hotel to the Brooklyn Cruise Terminal facility, but 50 migrants protested outside the hotel for days. Several migrants went to the migrant center, only to return and complain that the facility didn't have sufficient heat and water, prompting Adams to spend a night himself.
CLICK HERE TO GET THE FOX NEWS APP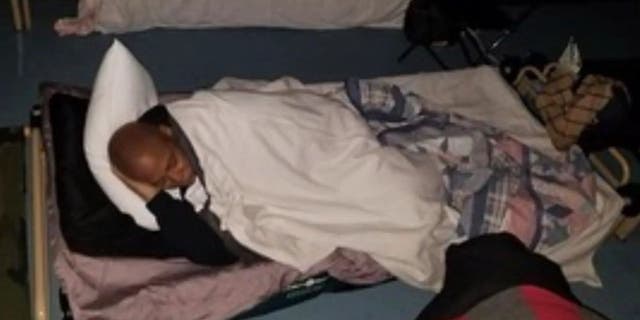 "I slept like a baby, it was warm. I had my nice little blanket. That's my favorite blanket. I'm like Linus, you know, on Charlie Brown," Adams said on Fox 5. "I have my favorite blanket that I just hug up on and I had pleasant dreams, got up the next day, had breakfast and sat down and spoke with asylum seekers."