NYC Mayor Bloomberg takes heat for public housing fingerprinting proposal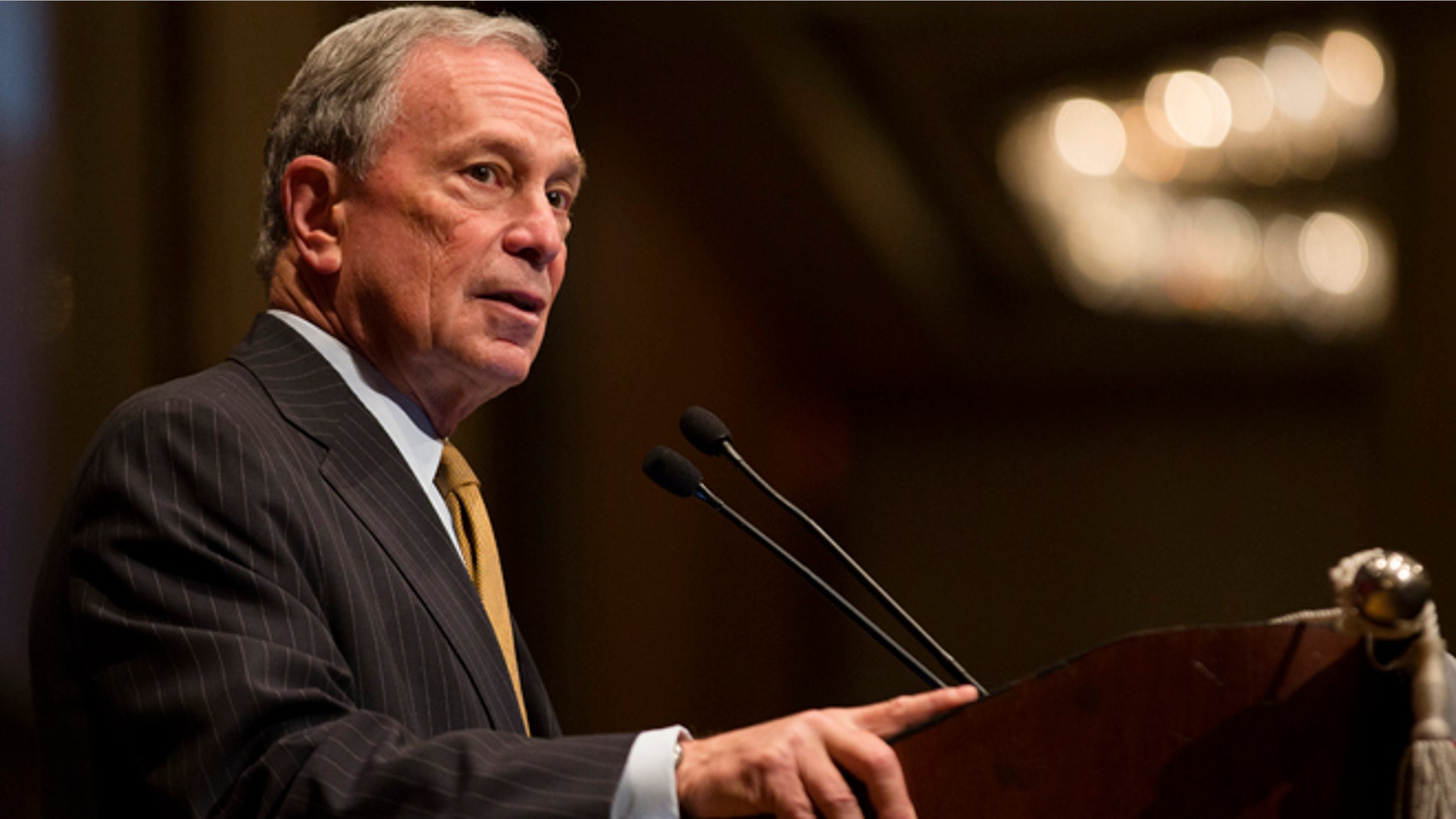 New York City Mayor Michael Bloomberg's suggestion that public housing tenants should be fingerprinted in order to help keep criminals out of their buildings was met with criticism Tuesday from several candidates battling to succeed him at City Hall.
Bloomberg, speaking during his weekly appearance on WOR Radio on Friday, suggested that a program that would have building doors only open by a resident's fingerprint would help bring down crime, noting that the buildings often had broken locks that allowed trespassers in.
His remark appeared offhanded, and the city is not working on such a program. But the comment, which comes just days after a key Bloomberg public safety measure was deemed unconstitutional, immediately drew criticism from several of his would-be successors.
Bloomberg was musing in his radio appearance that a court decision this week to limit the police tactic known as stop-and-frisk may make it more difficult for officers to protect New York City Housing Authority buildings.
Bloomberg believes stop-and-frisk has driven down crime. Its critics say the measure — which allows police to stop people deemed acting suspiciously — unfairly discriminates against black and Latinos, the same groups that make up the bulk of public housing residents.
Within an hour, mayoral hopeful Bill Thompson derided the fingerprinting idea as "disrespectful" and "disgraceful."
"Just like stop-and-frisk, this is another direct act of treating minorities like criminals," said Thompson, a former city comptroller, in a statement. "Mayor Bloomberg wants to make New Yorkers feel like prisoners in their own homes."
Public Advocate Bill de Blasio, who has moved to the top of Democratic primary polls, called Bloomberg "out of touch" and urged the mayor to instead install security cameras within the buildings, which house more than 400,000 people.
Critics also said the idea echoed the Bloomberg administration's 2012 plan to require fingerprints from food stamp applicants. Gov. Andrew Cuomo banned that idea.
Sherrilyn Ifill, president and director-counsel of the NAACP Legal Defense and Educational Fund, said Bloomberg's comments were "derogatory."
"Families live in public housing apartments, not criminals. Public housing residents, as well as their friends and family members visiting them, deserve the same level of respect from our Mayor as any other New York City resident," Ifill said in a statement.
Bloomberg's spokesman later explained that the city is planning to install electronic key pads and key card locks on buildings to improve security. He also noted that fingerprint scan technology is becoming more common and is expected to be coming to smartphones.
"Why wouldn't we want to think about providing the highest level of security possible for NYCHA residents?" spokesman Marc LaVorgna told The Wall Street Journal. "You place the strongest security measures on things of most value—what is more valuable than their homes?"
The city is fighting U.S. District Judge Shira Scheindlin's ruling imposing reforms on the NYPD's stop-and-frisk policy. She also has ordered changes to an NYPD patrol program inside private buildings.
The Associated Press contributed to this report.