NY man arrested over threats to GOP's Scalise, McMorris Rodgers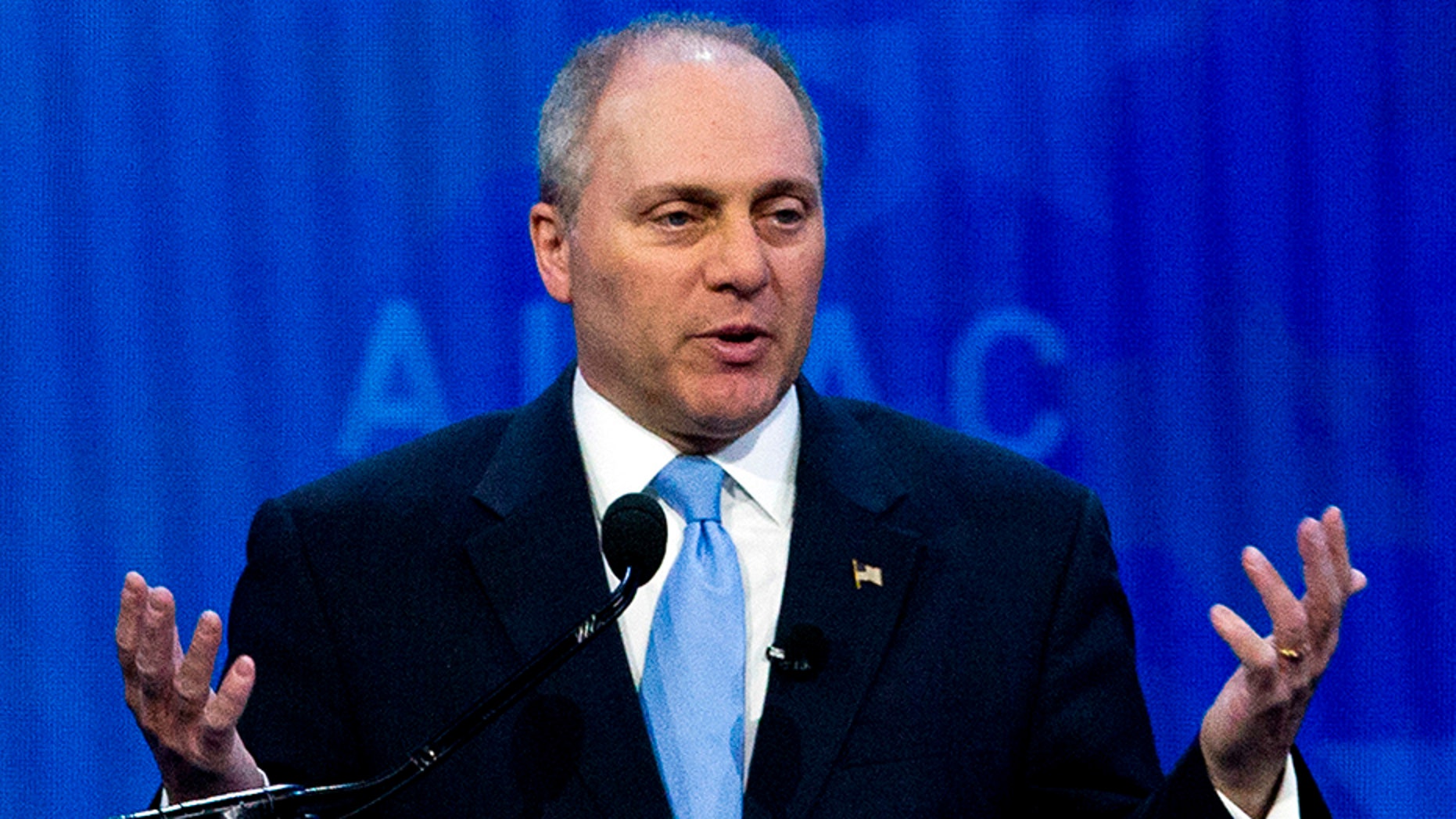 Police have arrested a western New York man accused of leaving threatening voicemail messages for two high-ranking Republican members of Congress -- including House Majority Whip Steve Scalise.
Carlos Bayon, 63, faces a federal charge of making threats across state lines. Sources told Fox News his messages were addressed to Scalise, R-La., and Republican Conference Chairwoman Cathy McMorris Rodgers, R-Wash.
Scalise was among five people wounded in June 2017 after a gunman attacked a Republican baseball practice. Doctors said Scalise was near death after he suffered shattered bones and damaged internal organs. He was hospitalized for more than a month and now relies largely on crutches and an electric scooter to move around the Capitol.
U.S. Attorney James Kennedy described the voicemail threats as credible and added that "very concerning" items turned up in Bayon's home north of Buffalo.
According to prosecutors, the messages left by Bayon on June 30 stated in part: "Hey listen, this message is for you and the people that sent you there. You are taking ours, we are taking yours. Anytime, anywhere."
Kennedy said investigators believed the message was related to the ongoing controversy over the separation of immigrant children from their parents at the U.S.-Mexico border.
Scalise and McMorris are the third and fourth-highest ranking Republicans in the House, behind retiring Speaker Paul Ryan, R-Wis., and Majority Leader Kevin McCarthy, R-Calif.
"Whip Scalise is grateful to law enforcement for their actions," spokeswoman Lauren Fine said in a statement. "He will never forget how their heroism saved his life and those of his colleagues last year. As he has said before, there is absolutely no place in our political discourse for violent threats."
Bayon has requested an attorney and a detention hearing is scheduled for Friday. He faces up to five years in jail, a fine of $250,000, or both if convicted.
Fox News' Chad Pergram and The Associated Press contributed to this report.