A New York state senator and Democratic candidate for the U.S. House chastised Republicans who are "fearful that buses of migrants" will affect their communities despite previously calling the sheltering of migrants outside of Manhattan "not fair" to local communities.
State Sen. John Mannion, who is running for one of the most closely-watched House races in 2024, discussed "the migrant issue" on a Sept. 14 Zoom call with local Democratic candidates. He appeared to indicate immigration and the influx of illegal aliens into the state was a political weak spot for Democrats that Republicans would exploit.
"It will be weaponized, it is effective," Mannion said in a recording of the Zoom meeting obtained by Fox News Digital. "I represent those very Republican areas. … When you go into those rooms, you know, they are fearful that buses of migrants are going to come into where they live and change their community. It is just unbelievable to me, but I'm not surprised at the ignorance," he said.
In a May statement, Mannion called New York City's bussing of migrants to suburban and rural communities a "policy failure" and said it was unfair to his constituents.
ADAMS REACTS TO BIDEN ADMIN LEGALIZING THOUSANDS OF MIGRANTS AFTER SAYING CRISIS WILL 'DESTROY' NYC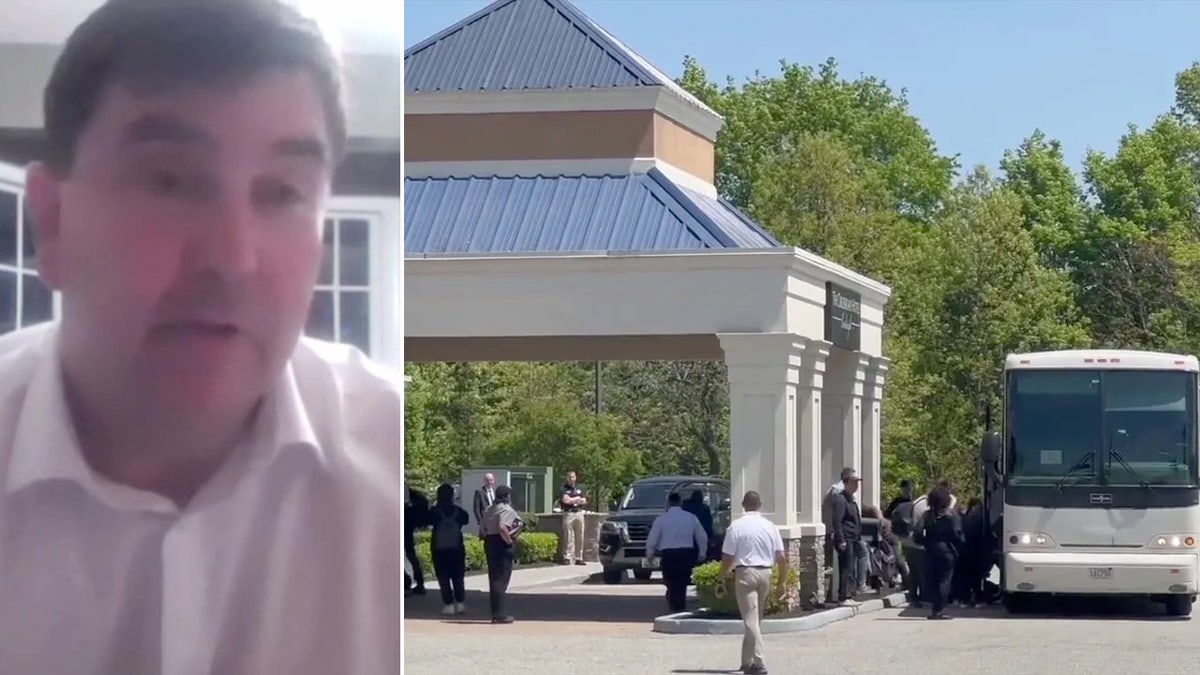 "New York City's unilateral decision to send migrants four hours away from their destination of choice is a policy failure playing out in real time," Mannion said in a statement in May, News Channel 9 reported, after dozens of migrants were relocated from the city.
"While it's not surprising that people would look to central New York for help given our long and proud history of welcoming refugees from all over the world, local governments should not have to manage this crisis, and we cannot ask local taxpayers to cover associated costs. This situation is not fair to the migrants or the communities I represent."
Since May, when Gov. Kathy Hochul declared a state of emergency due to the migrant crisis, various central and upstate municipalities have balked at efforts to house migrants within their jurisdictions.
Onondaga County was one of several jurisdictions to receive a restraining order against the state, and, in June, New York City countersued the county — along with over two dozen other cities and counties — because they "sought to wall off their borders" amid a "humanitarian crisis."
NY COUNTY STOPS ACCEPTING MIGRANTS AFTER ALLEGED SEXUAL ASSAULTS: 'WE ARE PAYING FOR ALL OF THIS'
Elected officials in New York City and in the state capital have increasingly sounded the alarm about a surge of illegal migrants entering the metropolis.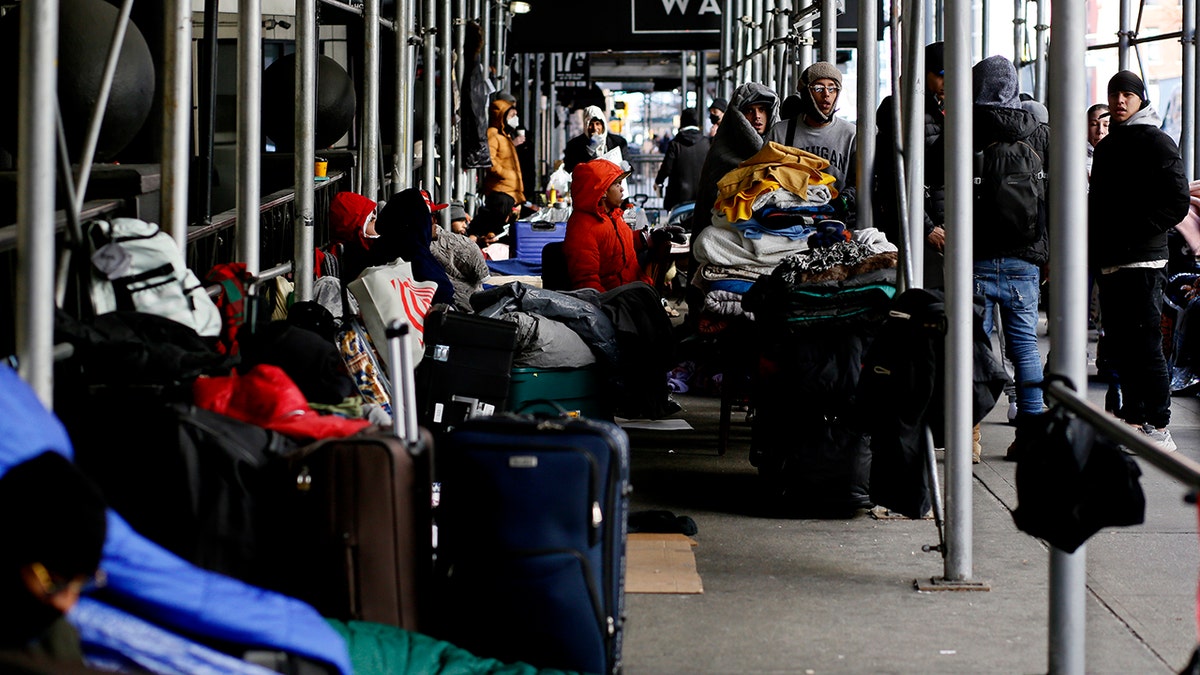 Republican-led states like Florida and Texas began sending migrants to New York City and other self-described "sanctuary" jurisdictions in 2022 as record numbers of migrants crossed the southern border. While the surge in migrants dwindled this year, the strain on cities like Chicago, Los Angeles and New York has led city leaders to call for more action from the Biden administration.
Hochul this week said migrants seeking asylum in Manhattan should "go somewhere else."
"We have to let the word out that when you come to New York, you're not going to have more hotel rooms," Hochul said on CNN. "We don't have capacity, so we have to also message properly."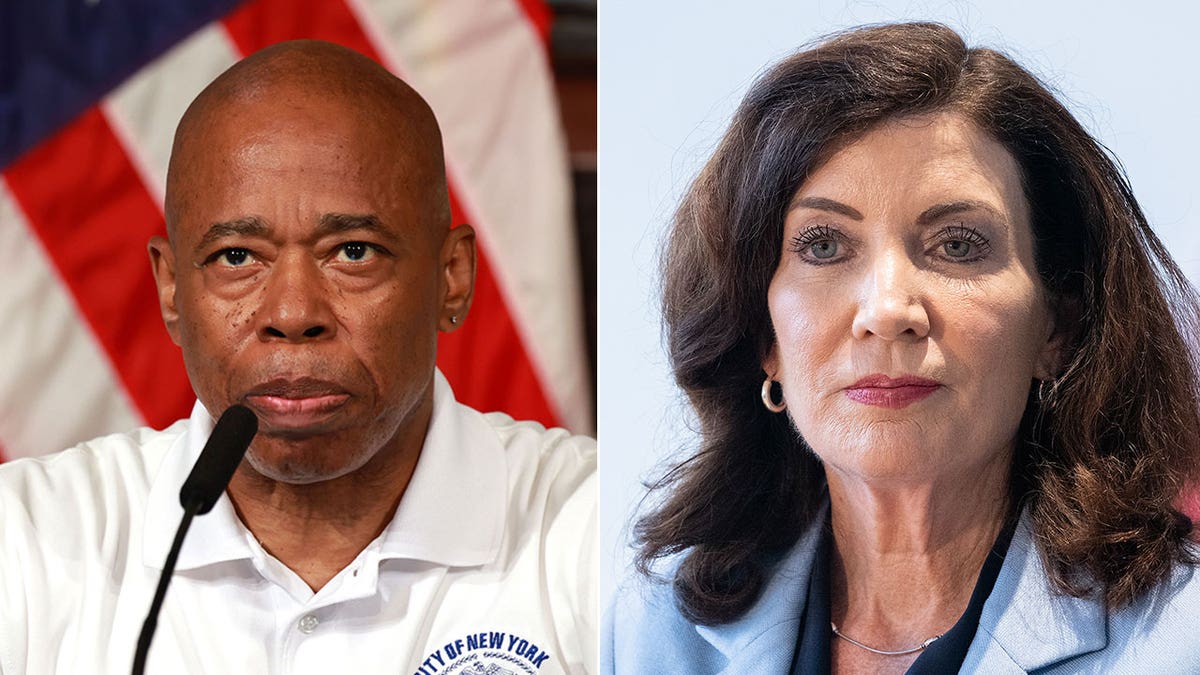 NYC Mayor Eric Adams said earlier this month the migrant crisis threatens the city.
"Let me tell you something, New Yorkers. Never in my life have I had a problem that I did not see an ending to. I don't see an ending to this. I don't see an ending to this. This issue will destroy New York City," he said at a town hall in Manhattan this week.
NYC MAYOR ADAMS RESPONDS TO GOV. HOCHUL'S FEDERAL FUNDING PUSH, CLAIMS CITY'S HANDLED MIGRANT CRISIS 'ALONE'
Since the spring, New York City officials have faced pushback from municipalities around the state over the bussing of migrants to other cities and towns. Adams viewed the effort as a way to spread the strain of temporary shelter housing and public services across more municipalities than New York City.
"We have 108,000 cities, villages, towns. If everyone takes a small portion of that and if it's coordinated at the border to ensure that those who are coming here to this country in a lawful manner is actually moved throughout the entire country, it is not a burden on one city," Adams said in an appearance on CBS's "Face the Nation" earlier this year.
Mannion is running for the Democratic nomination to represent New York's 22nd congressional district in the U.S. House. a seat held by freshman Republican Rep. Brandon Williams. The seat is considered one of the most vulnerable GOP-held House seats in the state as Democrats hope to win back the majority in the 2024 elections.
Fox News Digital reached out to Mannion for comment.