NV Senate hopeful Cortez Mastro speaks out against embattled education program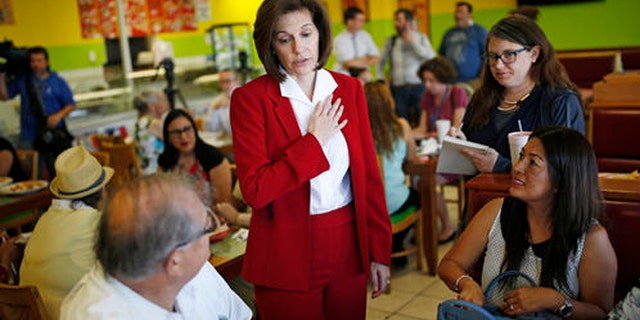 LAS VEGAS (AP) – Nevada Democratic Senate hopeful Catherine Cortez Masto says she doesn't support the state's embattled Education Savings Accounts program.
The former Nevada attorney general made the remarks to reporters on Wednesday following a campaign event with immigration activists in Las Vegas.
The Republican-controlled Legislature voted on party lines last year to authorize the program, which allows parents to tap public education funds to use for private school tuition. Two lawsuits have challenged the constitutionality of the program, which is on hold and under review by the Nevada Supreme Court.
Cortez Masto says the program takes money away from public schools. Asked about how to help children stuck in low-performing schools, she said she supports investments like the tax package backed by Republican Gov. Brian Sandoval and approved last year.
Like us on Facebook
Follow us on Twitter & Instagram