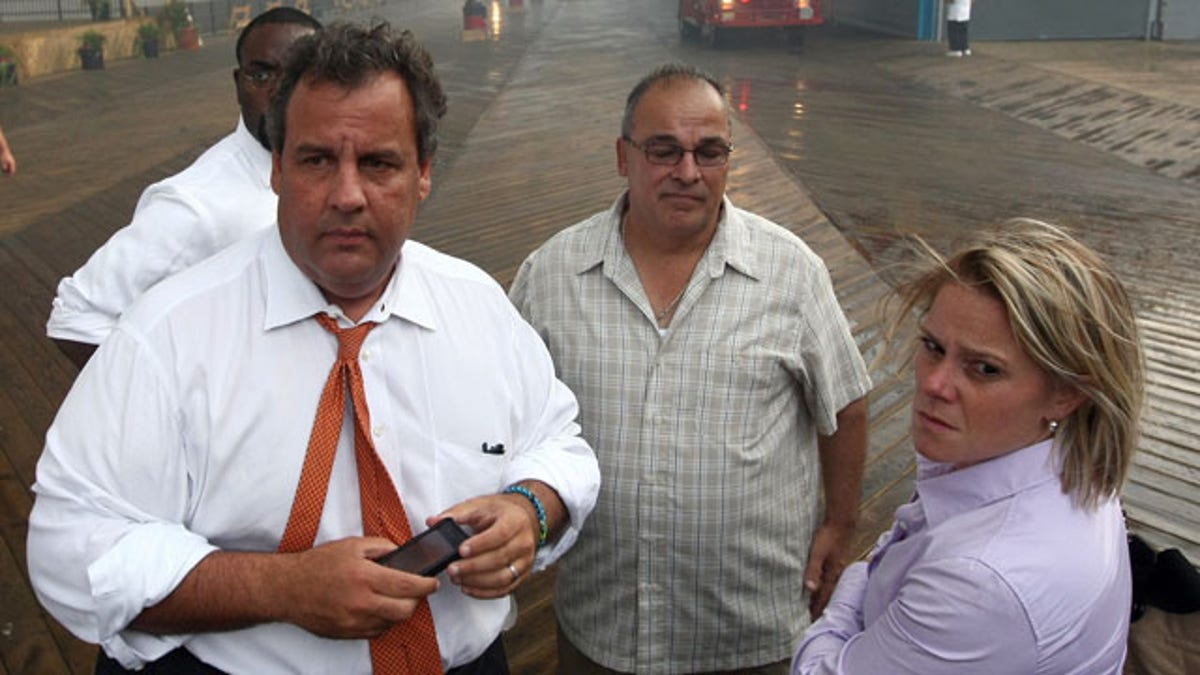 One of New Jersey's top lawmakers said Saturday that he plans to subpoena more documents related to the closure of the George Washington Bridge last September that was revealed last week to have been orchestrated by top aides to Gov. Chris Christie.
Democrat Vincent Prieto, Speaker-Elect of the New Jersey State Assembly, told the New York Daily News Saturday that he plans to summon legislators to Trenton Thursday to vote on extending the state's subpoena power.
The current window for the assembly to subpoena documents and testimony related to the closures expires Tuesday, the same day that Christie is scheduled to give New Jersey's State of the State address.
Christie has not commented on the scandal since this past Thursday, when he took questions on the scandal and announced that he had fired deputy chief of staff Bridget Kelly. Christie also apologized for the role his staff members played in the lane closures, which caused traffic backups to extend into the city of Fort Lee, whose mayor reportedly refused to endorse Christie for re-election.
Christie denied having prior knowledge of the lane closures and denied the charge that the closures were motivated by anger at Fort Lee's mayor, Mark Sokolich. The governor claimed that to the best of his knowledge, Sokolich was never asked to endorse Christie by him or his office.
Kelly wrote an August 13 e-mail addressed to David Wildstein, one of Christie's Port Authority appointees, which said "Time for some traffic problems in Fort Lee." Wildstein's two-word response was "Got it."
"Many questions remain unanswered about this threat to public safety and abuse of power," Prieto told the Daily News. "The documents released this week ... clearly show the need for a continued thorough investigation by the New Jersey General Assembly."
Meanwhile, Assemblyman John Wisniewski, the chair of its Transportation Committee, raised the possibility of impeaching Christie if more information tying him to the closures is revealed.
"It's hard to really accept the governor's statement that he knew nothing until the other morning," Wisnieswki told NBC News.
"These people travel with him, these people discuss things with him every single day," Wisniewski said. "He knew there was an investigation. He knew people were looking at it, and his senior staff was involved. He expects us to believe he knew nothing? I just find that implausible."
Wildstein has already declined to testify before Wisniewski's committee, citing his Fifth Amendment right against self-incrimination.
Click for more from the Daily News