New York Gov. Cuomo signs gun law preventing domestic abusers from owning firearms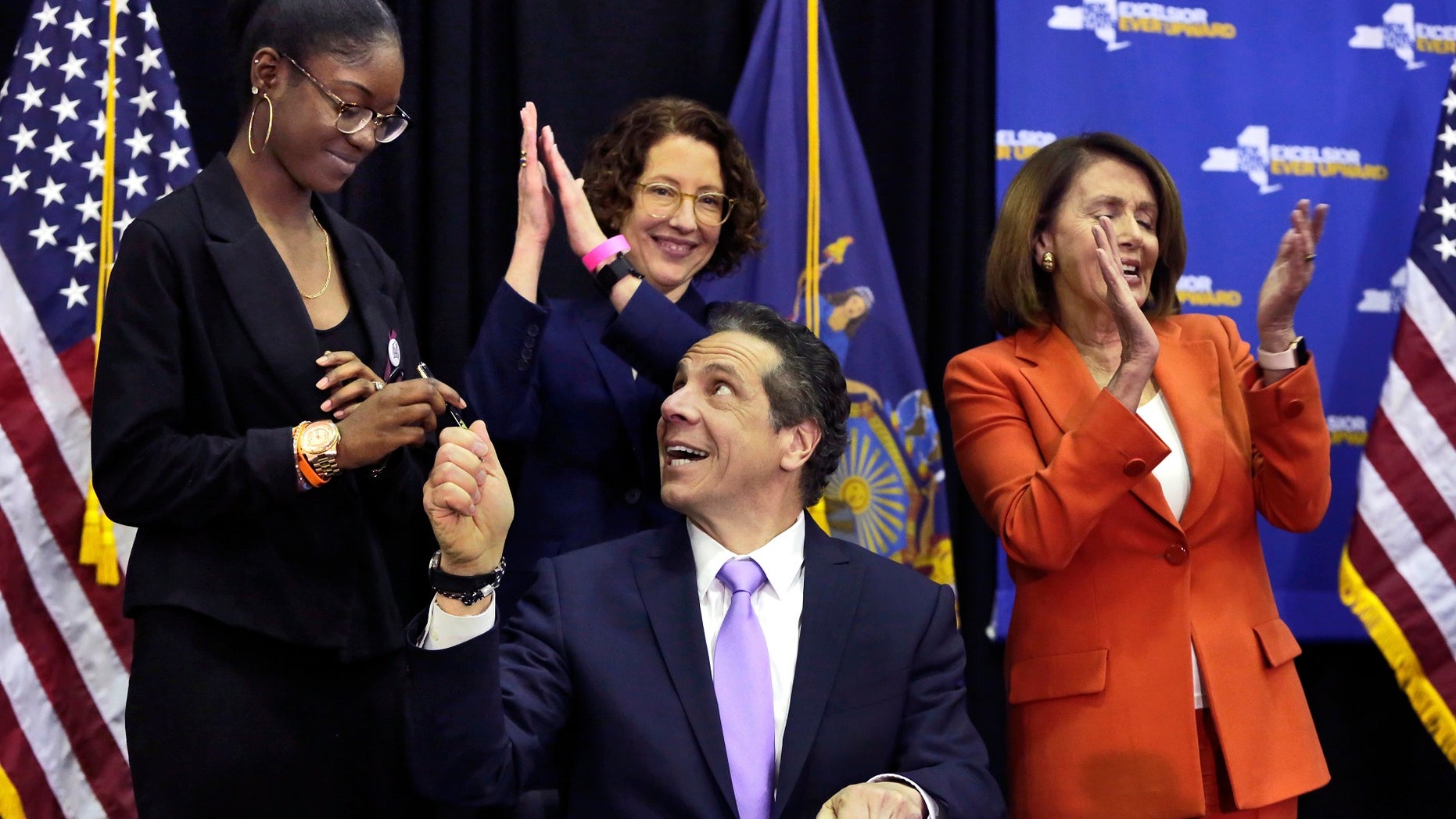 New Yorkers convicted of domestic violence will now be prohibited from owning a gun, according to new legislation signed by Gov. Andrew Cuomo Tuesday.
"With this legislation, we can sever the undeniable connection between domestic abuse and deadly gun violence, and continue to build upon the strongest gun laws in the nation," Cuomo, a Democrat, said in a statement.
Facing a primary challenge from Cynthia Nixon, a progressive actress, Cuomo criticized the federal government as it "refuses to act" to combat gun violence. He said New York has to "lead the charge to end this epidemic once and for all."
The state law previously required those convicted of a felony or certain misdemeanors to relinquish their firearms. But people convicted of misdemeanor domestic violence crimes were still allowed to keep their weapons.
State Sen. Elaine Phillips, a Republican, sponsored the bill and said victims of domestic violence are five times more likely to be killed when the abuser has a gun. She said the bill "protects women, men and children from their abusers and will prevent further tragedies."
According to WRVO, it's up to a judge to determine if a person's guns should be taken away. Phillips reportedly said courts will have "better guidelines" on when and how to confiscate firearms or give them back.
During the bill signing, Aalayah Eastman, a survivor of the Parkland, Florida high school shooting was in attendance, WABC-TV reported.
"It's been 66 days since the shooting at my school, and nothing has changed in Washington," Eastman told the news station on Tuesday.
The new law will also prohibit an individual who is wanted for a felony or other serious offense from obtaining or renewing a firearm license, Cuomo's office said in a news release.
House Minority Leader Nancy Pelosi, of California, praised the new legislation, calling New York "inspirational in addressing the gun violence epidemic."
"As gun violence and domestic abuse exact a daily toll of horror and heartbreak in communities across the country, saving lives and protecting families shouldn't be a partisan issue," Pelosi, who has endorsed Cuomo for re-election, said in a statement.
The Associated Press contributed to this report.