New York Dems defeat candidate who espoused racist, anti-Semitic views in House primary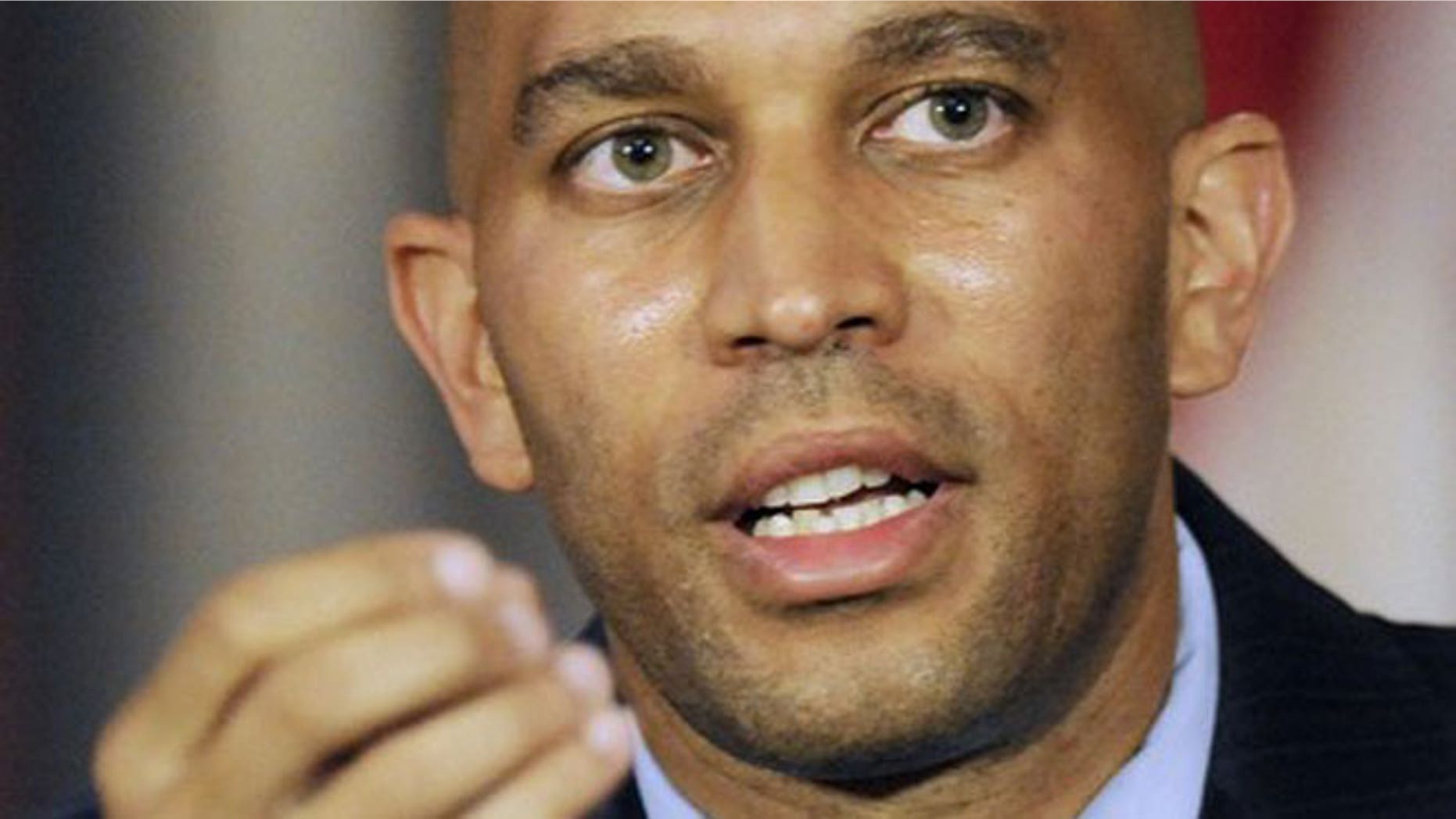 New York state Assemblyman Hakeem Jeffries won the Democratic primary to replace retiring Rep. Ed Towns, D-N.Y., on Tuesday. This hands a victory to the New York Democratic establishment.

Democrats had scrambled to block controversial New York City Councilman Charles Barron from winning the nomination. Barron, a former Black Panther, was known for a wide range of polarizing statements. He once described Israel as "the world's greatest terrorist." At a rally for slave reparations, Barron declared "I want to go up to the closest white person and say, 'You can't understand this, it's a black thing' and then slap him, just for my mental health."

But Barron's campaign received a boost after Towns endorsed him in a move that shocked the political world. Barron also won an endorsement from a local AFSCME affiliate that further raised his candidate profile.

Meanwhile, members of the New York Democratic congressional delegation, including Sens. Kirsten Gillibrand and Chuck Schumer as well as Reps. Jerrold Nadler and Steve Israel, endorsed Jeffries.

Israel, who chairs the Democratic Congressional Campaign Committee, said Barron has "an unfortunate history of comments that are anti-Semitic and anti-gay."

Most handicappers the day of the primary expected Jeffries to win. But Barron still posed a significant threat to Jeffries's campaign considering the primary's low turnout and the unexpected endorsements.

Jeffries is expected to easily win the heavily Democratic central Brooklyn district in the November general election.