New York Could Decide the Dominican Republic's Presidential Elections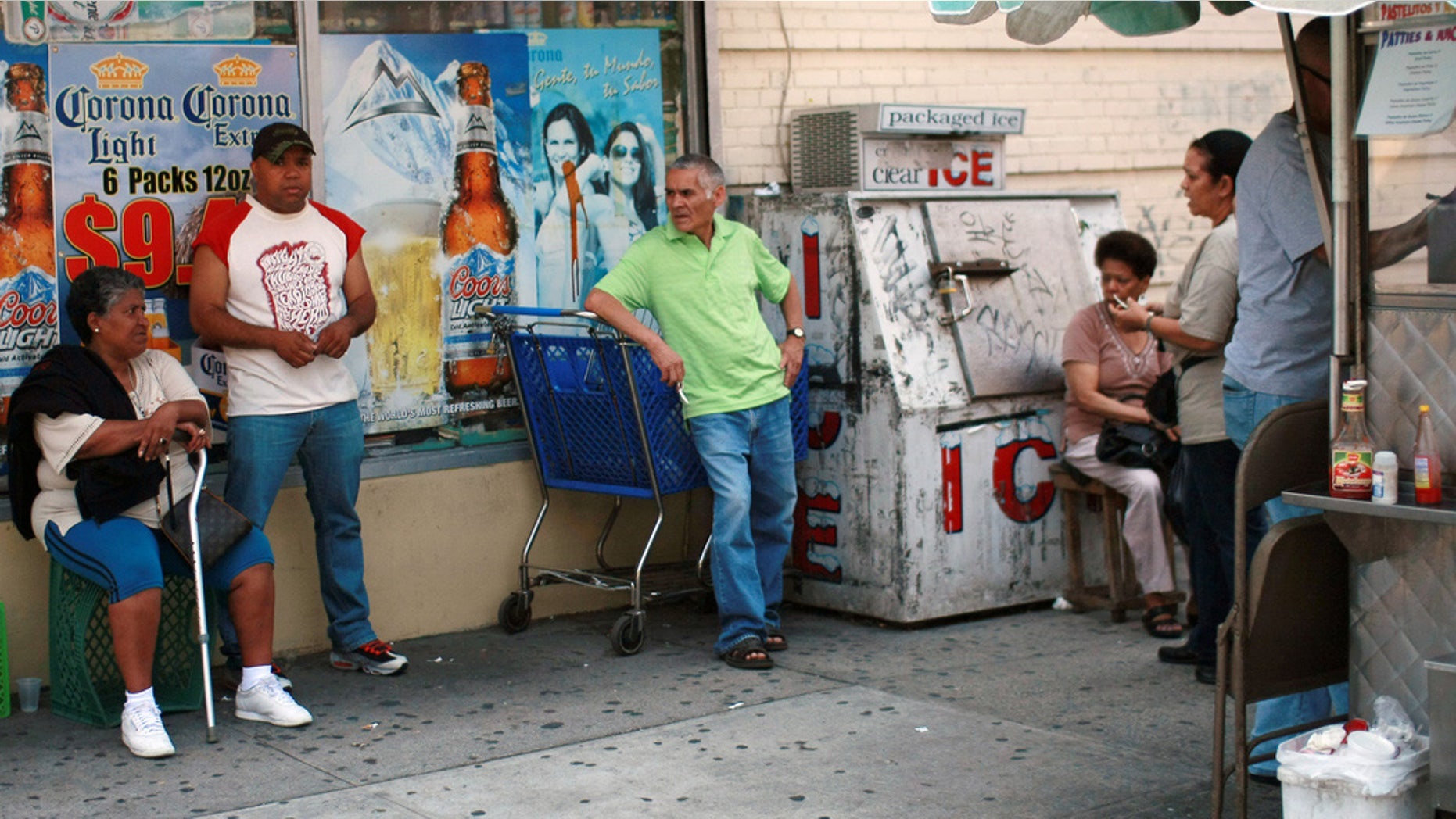 NEW YORK – New York is shaping up to become a swing state in this year's presidential election -- not in the presidential election between Barack Obama and the all-but-confirmed Republican nominee Mitt Romney, but the one in the Dominican Republic.
Thanks to a law passed in 1997, expatriate Dominicans no longer have to fly to the country's capital of Santo Domingo to vote in presidential elections. Dominicans voted locally for the first time in 2004 and tens of thousands of Dominican expatriates registered to vote for the 2012 contest – making New York one of the island nation's most important constituencies in the neck-and-neck election scheduled for May 20.
"This quantity of voters is decisive," said Víctor Sepúlveda, the international coordinator for the leftwing Partido Revolucionario Dominicano. "They can decide the elections."
The power of the Dominican expatriate vote owes largely to efforts by the Dominican Central Election Board, or JCE, to boost voter registration in recent years.
On Feb. 5, the Board reported that it had registered 328,649 Dominicans living abroad in countries such as the U.S., Canada, Spain and Italy—about 5 percent of the total pool of 6.5 million registered voters, according to the JCE.
The number of Dominican residents of New York City registered to vote has almost doubled over the last four years, from 55,989 in 2008 to over 103,000 today.
And in just two months, civic activists like Félix Cruz added over 20,000 more expatriates to the rolls.
From October to December, Cruz sat outside his shoe store, Rafa Sport Wear, in Washington Heights registering Dominican voters.
Cruz, 39, is a dual citizen of the Dominican Republic and the United States. He has been living and working in the heavily Dominican Washington Heights neighborhood of New York City since he moved there with his family when he was 17 years old.
"We are registering so that everyone can vote in New York," Cruz said.
Like many Dominicans living here, he still has family living on the island. Cruz said his mother, two brothers and a sister still live in San Francisco de Macorís, his hometown.
Although Cruz has spent his entire adult life working in the United States – first in a supermarket, then at a racetrack in New Jersey and finally as a utilities worker for the New York Yankees before he quit and opened up his own store – he still feels a strong connection to his native country.
The election on May 20 will mark the third time that Dominican citizens and Dominicans with dual citizenship will be able to vote in New York from local polling places, such as public schools and churches.
About 20 percent of the Dominican Republic's nearly 10 million citizens currently live abroad. The majority, over 1.4 million Dominicans, live in the U.S., according to the 2010 U.S. Census.
Almost half of them, approximately 674,000, live in New York State. New Jersey, Massachusetts, Florida and Pennsylvania also have high Dominican populations.
In addition to their large numbers, Dominican expatriates' economic strength has the potential to wield an outsize influence on their home country's vote, according to Sepúlveda.
Many Dominicans living abroad send remittances to family and friends in the Dominican Republic. That financial support often impacts how their relatives on the island vote, Sepúlveda says.
"The money here influences how people are going to vote there," Sepúlveda said. "It's a double vote. Sometimes a triple vote."
That's why volunteers the country's two main parties – the center-right Dominican Liberation Party (PLD, in Spanish) and the leftwing Dominican Revolutionary Party (PRD, in Spanish) – set up registration tables on the streets of Washington Heights throughout the fall.
Danilo Medina of the PLD and former President Rafael Hipólito Mejía Dominguez of the
candidate for the PRD are locked in a tight contest, in which the expatriate vote could wind up swinging the election.
Mejía was president of the Dominican Republic from 2000 – 2004. He lost in 2004 to the current president, Leonel Fernández of the PLD. Fernández finishes his second term in 2012. The Dominican Constitution does not allow a president to run for more than two terms in office.
Cruz says he supports Medina because the candidate identifies with Dominicans who have nothing.
Sitting at a fold-up table by himself, with a laptop and a plastic storage box for his files, few would imagine that Cruz's work is part of a much wider voter registration effort organized by the Dominican Central Election Board.
As Cruz spoke while registering voters in November, Emiliano Lazala, 64, from Santiago in the Dominican Republic approached the table to register. Cruz entered Lazala's identification number and address into a computer system and told the older man that he would need to take a picture.
Lazala pulled a comb out of his pocket and fixed his hair before facing the computer screen and mugging for the camera. Cruz pressed the button to take the picture, Lazala signed some forms, Cruz put them on top of a stack in a big plastic big, and Lazala was registered to vote. It took less than 10 minutes.
If his work pays off with a victory for Medina in 2012, Cruz says he will reward himself by taking a vacation to celebrate with his family in the Dominican Republic.
Samantha Balaban is a freelance journalist who is pursuing a joint Master's in Journalism and Latin American Studies and Caribbean at New York University. 
Follow us on twitter.com/foxnewslatino
Like us at facebook.com/foxnewslatino