New York City Mayor Bill de Blasio met with boos, scorn at Dominican Day Parade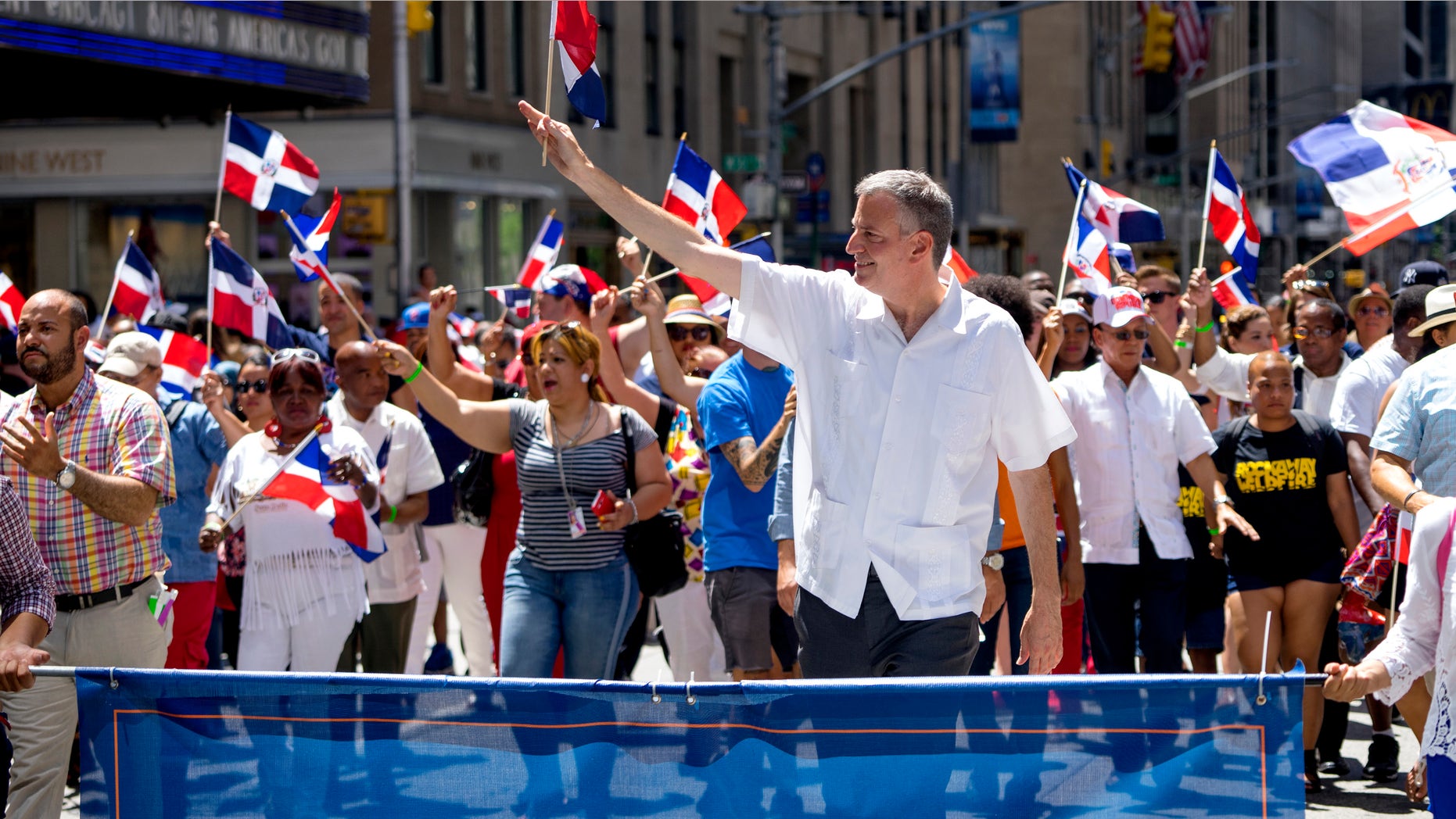 Dominicans living in New York City let their dislike for Mayor Bill de Blasio shine during their National Day Parade this weekend in the Big Apple.
De Blasio was heavily booed as he walked down Sixth Avenue on Sunday.
"No more De Blasio, no more De Blasio!" the crowd chanted to the city's leader, several news outlets reported.
"I'm a citizen and I wouldn't vote for him," said 25-year-old Sue Perez of the mayor. "'Don't go to the Dominican (Republic),' he says. He said we don't like Haitians. He says our country is racist. He talks bad about us."
De Blasio is in hot water with Dominicans in New York after he slammed the country for deporting people of Haitian descent in a speech earlier this summer. He called the Dominican government racist and immoral and asked travelers to boycott travel.
"It is clearly an illegal act. It is an immoral act. It is a racist act by the Dominican government," he said at the time.
At the parade, participant Miriam Vasquez told WNYC.com she now regretted voting for de Blasio.
"He needs to apologize to the Dominican Republic and all the people for his comment," she said.
Despite the icy reception, De Blasio said he doesn't regret his words.
"If that situation is improving in the Dominican Republic, it's because there was a public outcry," he told reporters after the parade, according to Gothamist. "And I'm very comfortable with the fact that that had to be called out."
Meanwhile, fellow Democrat Gov. Andrew Cuomo – who walked a block ahead of De Blasio – was cheered and even shared some fist bumps with parade-goers.
Cuomo received two awards on Sunday, one for his commitment to the community of Washington Heights and the other for fighting worker exploitation, the New York Post reported.