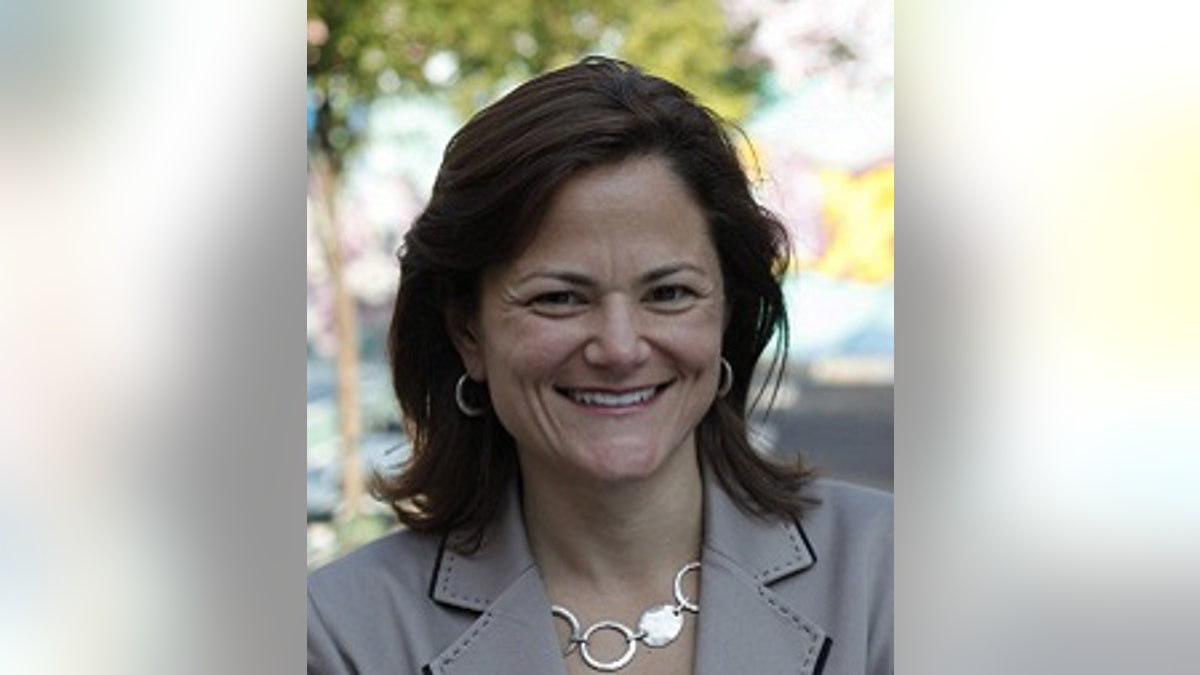 New York City Councilwoman Melissa Mark-Viverito is in the running to become council speaker, the second most powerful post in city government after that of mayor.
But the road there isn't going to be smooth for Mark-Viverito.
The councilwoman is facing a $1 million lawsuit claiming that she attempted to put a curse on her former rival in the primary elections by having a mural showing a decapitated chicken painted on the building where the opponent, Gwen Goodwin, lives, according to The New York Daily News.
Mark-Viverito has balked at the accusation, and mocked it on Twitter.
"Darn! My little secret revealed!" Mark-Viverito tweeted when someone asked if she was "a voodoo temptress." She added the hashtag #cantmakethisup.
The suit says the image on the mural amounts to "a curse and a death threat" in Caribbean culture, according to the Daily News.
Dr. Marta Moreno Vega, who is president of the Caribbean Cultural Center African Diaspora Institute in East Harlem, said the lawsuit's depiction of the meaning of the mural is absurd, the newspaper said.
"This woman doesn't know what she's talking about," Vega said of Goodwin. "It's providing a negative context for a belief system that has nothing to do with the mural."
Beyond headless chickens, Mark-Viverito also finds herself accused of failing to report rental income on city financial disclosure forms, despite indications that she is leasing units in an East Harlem building that she owns, according to the Daily News, which first reported it.
"From 2009 to 2012, three people other than Mark-Viverito have voted while listing the building as their principal residence, Board of Elections records show," the newspaper said. "Yet, in each of those years, Mark-Viverito reported on her city financial disclosure forms that she received no rental income from the property."
The Daily News said that Mark-Viverito's spokesman, Eric Koch, did not respond to requests for comment.
Mark-Viverito is vying for the speaker slot against rival Councilman Daniel Gardonick.
Mark-Viverito's district includes East Harlem.
She was born and raised in San Juan, Puerto Rico, and attended Columbia University.
In 2005, Melissa became the first Puerto Rican woman and Latina elected to serve as Council Member for the 8th Council District.
Follow us on twitter.com/foxnewslatino
Like us at facebook.com/foxnewslatino