New York boy asks Obama in letter if Syrian refugee Omran Daqneesh can live with him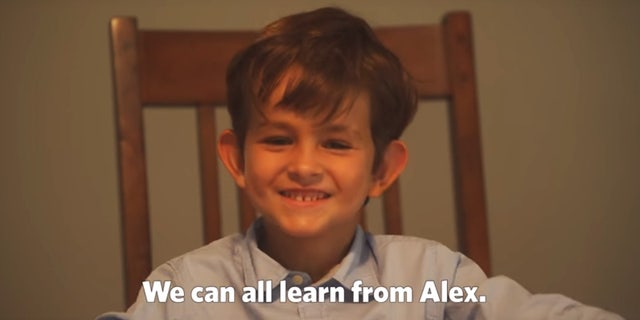 Omran Daqneesh's face, bloodied and bruised, has become an international symbol of the horrors inflicted on the war-ravaged northern city of Aleppo, Syria.
The 5-year-old Syrian boy -- rescued last month from a building hit by an airstrike -- might now have a home in the U.S. if a little boy from New York gets his way.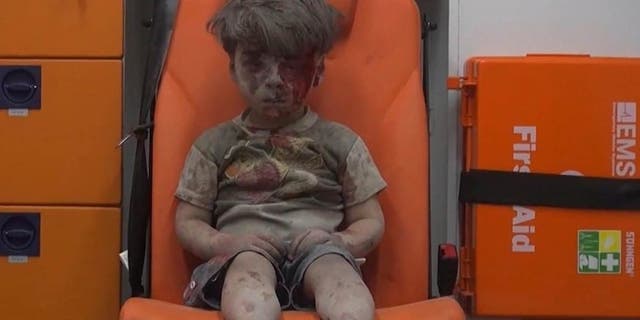 Alex, a 6-year-old boy from Scarsdale, N.Y., penned a letter to President Obama asking if Omran can come to the U.S. to live with his family and be his "brother." The Syrian boy lost his oldest brother when bombs came crashing down on his family's home in August.
The White House on Wednesday posted a video of Alex reading his letter out loud inside his parents' home -- drawing more than 13 million views in one day.
"Dear President Obama. Remember the boy who was picked up by the ambulance in Syria?" the letter begins. "Can you please go get him and bring him to our home? Park in the driveway or on the streets and we'll be waiting for you guys with flags, flowers and balloons."
"We will give him a family and he will be our brother," Alex says.
The boy also mentions that he has a friend from Syria named Omar and says the three "can all play together."
"Catherine, my little sister, will be collecting butterflies and fireflies for him," he says. "We can invite him to birthday parties and he will teach us another language ... And I will share my bike and I will teach him how to ride it. I will teach him additions and subtractions in math."
Next to the video, posted to Obama's Facebook page, the president wrote: "These are the words of a six-year-old boy -- a young child who has not learned to be cynical or suspicious or fearful of other people because of where they come from, how they look, or how they pray."
"We should all be more like Alex," he wrote.
Obama also referenced Alex's letter during his speech this week at the United Nations when addressing the international refugee crisis.
"He teaches us a lot," Obama said. "The humanity that a young child can display, who hasn't learned to be cynical, or suspicious, or fearful of other people because of where they're from, or how they look, or how they pray -- we can all learn from Alex."
The photo of a stunned and weary-looking Omar sitting in an orange chair inside an ambulance -- which was taken Aug. 17 -- encapsulates the violence inflicted on Syrians in Aleppo.
The boy had just been pulled from a damaged building after a Syrian government or Russian airstrike hit Aleppo's Qaterji neighborhood. Omran was rescued along with two of his siblings and his mother and father from the rubble of their partially destroyed apartment building. His 10-year-old brother, Ali, died in a hospital days later.