New Oil Oversight Chief Departed Firm Facing Multiple Discrimination Suits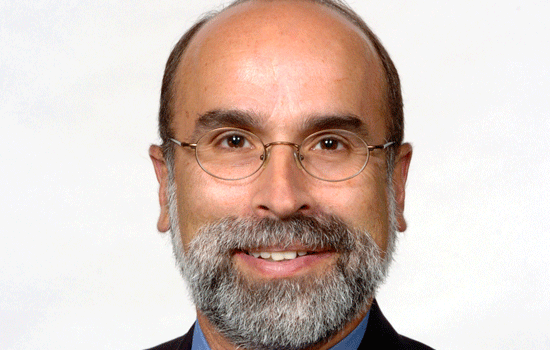 The man picked to head up the troubled federal agency that oversees oil rigs is coming directly from a law firm facing problems of its own.
Michael Bromwich, who on Monday was sworn in to lead the reorganization of the new-fangled Minerals Management Service, is a partner at the high-powered, international firm Fried, Frank, Harris, Shriver and Jacobson, which as of this week is facing four separate federal discrimination suits.
The wide-ranging complaints allege everything from age discrimination to racial discrimination to discrimination based on sexual orientation. One suit claims a former associate who was openly lesbian was put through a "living hell" at the company by being subjected to sexually charged remarks and harassment before she was ultimately let go, unable to overcome the firm's "deeply entrenched bias and culture of retaliation."
The firm has fought the charges, and the lawsuits do not appear to make any reference to Bromwich.
"Michael Bromwich is not implicated in any of these suits," said Paula Zirinsky, director of communications for Fried Frank, declining to comment further.
But Bromwich, who has handled litigation cases for the firm for a decade, is going from one embattled organization to another. At MMS, now called the Bureau of Ocean Energy Management, he is tasked with cleaning up an agency accused of mismanagement in the lead-up to the fatal explosion that triggered the BP oil spill.
The firm he's leaving faces charges that it discriminates as a matter of routine.
The most recent complaint comes from former secretary Judith Cuttler, who is suing for damages claiming she was discriminated against and terminated because of her "age, gender and disability."
Cuttler, who was 60 at the time, was swept up in a series of layoffs in August 2008 after 23 years at the company. She claimed in her suit she was "targeted and discharged" based on her age and other factors. Attorney J. Patrick DeLince, whose firm DeLince Law is representing Cuttler and another former secretary, Roseanne Zito, described the cases as an "ongoing investigation" and would not say whether the alleged discrimination was part of an entrenched attitude.
"The allegations are that it was an intentional sort of thing. Whether or not it was a pattern, I don't know," he said. DeLince added that he had "no knowledge" of Bromwich being connected in any way.
The White House did not respond to a request for comment. Bromwich's career goes far beyond his work as a partner in the firm. He also was the Justice Department inspector general in the late 1990s and worked as a federal prosecutor in the Southern District of New York, which is where the Cuttler suit was filed.
In another more colorful lawsuit filed in December, former attorney with the firm Julie Kamps, a Harvard-educated lawyer who is openly lesbian, claimed she suffered "repulsive harassment and discrimination intertwined with vicious retaliation over and over again." AmericanLawyer.com reported earlier this year that Fried Frank was aggressively fighting the suit, denying all the charges and claiming that Kamps missed the statute of limitations deadline anyway.
According to the website, former document specialist April Fuller, who is black, also filed a discrimination suit last June claiming she was fired because of her race and in connection to complaints she had about being denied medical leave and overtime pay.