New Mexico Governor's Race Gets Nasty, Martinez's Circle Called 'Band Of Criminals'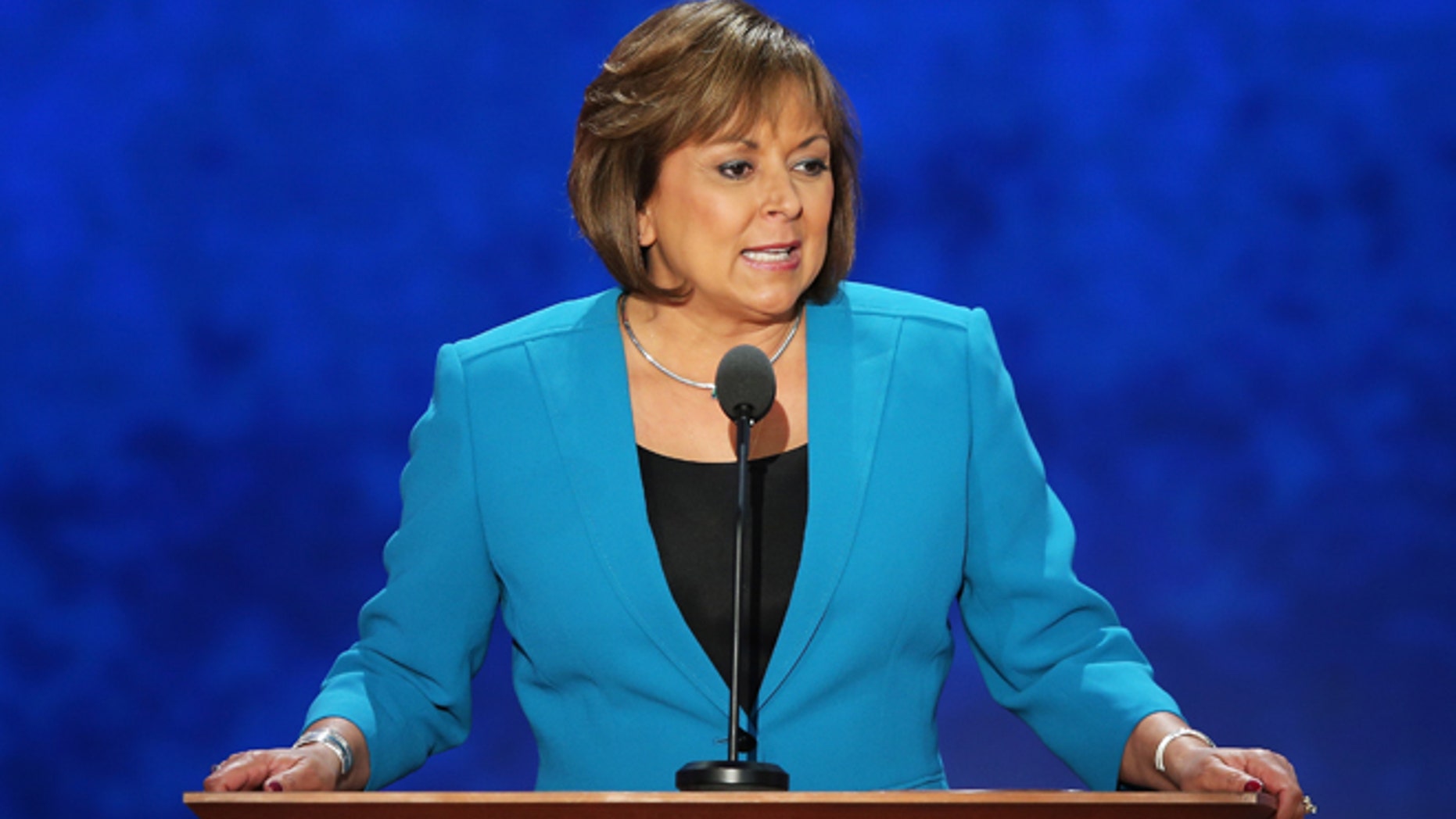 A controversial fundraising email by a Democratic gubernatorial candidate campaign manager in New Mexico calls Gov. Susana Martinez's advisers "a fraternity of misogynistic thugs" and dredges up legal problems a consultant of hers had in the 1990s.
The email by the campaign manager of candidate Alan Webber said: "Let me repeat: this is her inner circle — the people she chooses to surround herself with each and every day, who guide her policy and her communications. And of course, her political spin. She and her band of criminals must be stopped."
The email bears the signature of Webber's manager, Neri Holguin, according to the Santa Fe New Mexican.
The newspaper said that the Republican governor's campaign responded in a statement, "On the same day Gov. Martinez launched a positive ad featuring Democratic mayors who have worked in a bipartisan manner to serve the needs of New Mexicans, Alan Webber's unhinged email and tweet that compared the Dalai Lama to a domestic terrorist proved that he's an unapologetic extremist who is better-suited to run a hate-filled blog than serve as the state's chief executive."
Martinez is the nation's first Latina governor, and New Mexico's first female governor.
The Webber email made reference to a 1998 misdemeanor battery criminal complaint involving then roommate of the woman who was dating Martinez's top political consultant, Jay McCleskey, which was dropped, and a 1999 drunken driving conviction for McCleskey that also involved leaving the scene of an accident.
Webber's campaign also took aim at Martinez's chief of staff, Keith Gardner, whom a lobbyist for Albuqurque Public Schools alleged had in 2012 grabbed her arm and yelled at her "in an extremely threatening manner," according to the New Mexican. The newspaper added that no charges were filed in connection with the alleged incident.
Webber's campaign set out to taint Martinez's after news stories reported that the Democrat had attended a "meet-and-greet" with Mark Rudd, a supporter of the candidate and founding member of Weather Underground, a radical anti-government group that he later renounced.
Martinez's campaign highlighted the association between Rudd and Webber, saying it reflected that "Alan Webber is a far-left fringe candidate whose extreme views would be perfectly suitable for someone running for student body president of Berkeley in the 1960s, but are completely out of step with everyday New Mexicans."
Follow us on twitter.com/foxnewslatino
Like us at facebook.com/foxnewslatino