New Mexico Democrat vying for governor faces kissing accusation
An Albuquerque woman has accused a New Mexico gubernatorial candidate of trying to kiss her on her mouth at a social event.
Marianna Anaya said the encounter happened earlier this year at a Wiffle ball game in Santa Fe that involved staff from the Democratic Party and the American Federation of Teachers.
"While shaking hands after the game, Jeff — who I didn't know was Jeff at the time — came up to me totally smelling of beer and tried to kiss me on the lips," she said.
Anaya, 28, was referring to Jeff Apodaca, a Democrat who is running against U.S. Rep. Michelle Lujan Grisham, D-N.M., for the party's nomination for governor.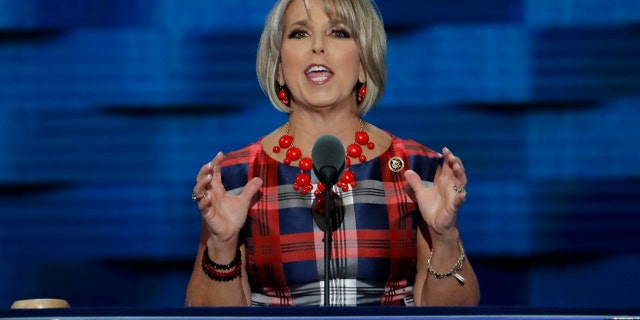 Apodaca is the son of Jerry Apodaca, a Democrat who served as New Mexico's governor from 1975 to 1979.
Jeff Apodaca's campaign called Anaya's allegation absolutely false.
Insurance agent Laurie Martinez said she attended the same event and has known Apodaca for nearly 40 years.
"I was there and I've never seen Jeff act in an inappropriate way," she said.
Apodaca's campaign accused Anayaof trying to divert attention from claims that Lujan Grisham discriminated against a transgender intern.
On Monday, Apodaca called for a congressional ethics investigation into claims that former intern Riley Del Rey was fired from her internship with Lujan Grisham two years ago over her transgender identity, the Albuquerque Journal reported.
Anaya, a communications organizer for the American Federation of Teachers, criticized Apodaca in a Facebook post for seeking an investigation of Lujan Grisham for possible discrimination.
Lujan Grisham, a three-term congresswoman, has denied any claims of discrimination and said she did not even know the intern was transgender until after she had left the office, according to the Journal's report.
The Associated Press contributed to this report.