New Leader In The House, New Hope For Immigration Reform? Activists Call For Action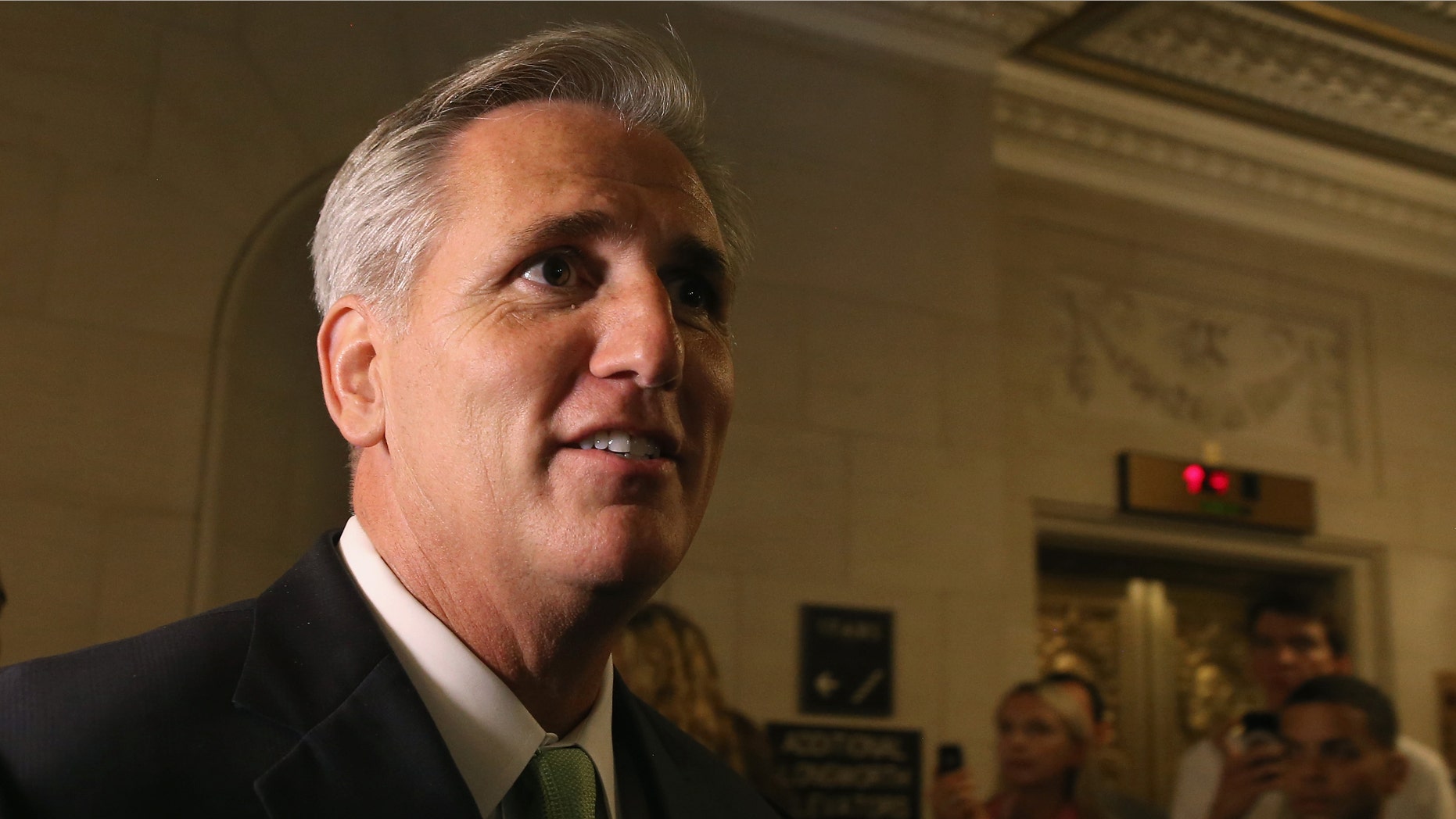 Eric Cantor's upset at the Virginia's GOP primary earlier this month opened the door for a new leader of the Republican majority in the House. It also raised the question of what will happen with immigration reform moving forward.
On Thursday, Rep. Kevin McCarthy, 49, was overwhelmingly elected to ascend to the House Majority Leader seat in Cantor's place. Rep. Steve Scalise of Louisiana was elected to majority whip.
"I'll make one promise: I will work every single day to make sure this conference has the courage to lead with the wisdom to listen," the California lawmaker said after his victory. "And we'll turn this country around."
While his new position is temporary as formal elections will be held in November, it has already sparked a call for action by immigration advocates that included a protest in Washington Friday morning.
Maria Elena Durazo, executive secretary-treasurer of the Los Angeles County Federation of Labor, said Cantor's recent loss showed "the cost of inaction" and McCarthy now has the opportunity to "step up and be a leader."
"This past year alone, thousands have marched on Congressman McCarthy's office demanding a vote on comprehensive immigration reform," she said in a statement. "Yet, there has been no progress or action."
Echoing Durazo's thoughts, Arturo Rodriguez, president of United Farm Workers, said McCarthy now has the power to move immigration legislation that his district wants as he is basically in charge of determining the House agenda.
Last June, the U.S. Senate, where Democrats have a majority, passed a bipartisan comprehensive immigration reform bill that – among other things – bolstered border security, expanded foreign worker visa programs and provided a path to legal status for undocumented immigrants under a strict set of criteria.
The effort then stalled in the House, where some of the most conservative members have fought against taking up any immigration measure that would provide a path to legal status for undocumented immigrants.
"Either (McCarthy) leads and schedules a vote on immigration and demonstrates he's capable of leading his constituents and his party; or he squanders the opportunity, blocks a vote on legislation that the nation and his district support, and fails to deliver desperately needed reform," said Rodriguez in a statement. "With the window for legislation quickly closing, Congressman McCarthy needs to act fast."
While some view McCarthy's election as an opportunity, members of the Dream Action Coalition believe that immigration reform has no chance to pass this year and this change in House leadership will make little if any difference.
"The main issue is not the person, but the division and dysfunction within the Republican Part that is blocking immigration reform," said Erika Andiola, co-director of the Dream Action Coalition.
"The time is now for our President to use his pen and phone to provide people like my family relief and allow us to remain in this country," Andiola added. "He needs to show us that, unlike the GOP, he wants to be in the right side of history."
Cantor will step down from his post July 31 and McCarthy will take over as leader.
Follow us on twitter.com/foxnewslatino
Like us at facebook.com/foxnewslatino