New Kansas Law Would Allow Teachers To Spank Kids Hard Enough To Leave Marks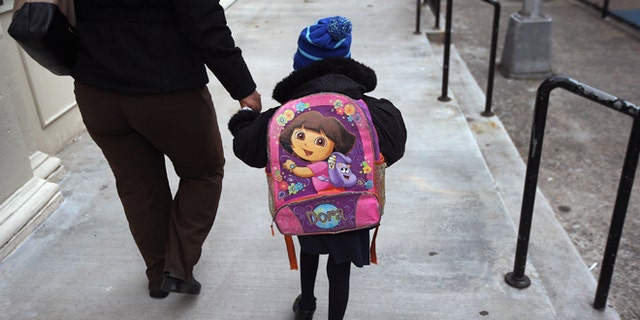 A Kansas lawmaker is proposing a bill that would allow teachers, caregivers and parents to spank children hard enough to leave marks.
Current Kansas law allows spanking that doesn't leave marks. State Rep. Gail Finney, a Democrat from Wichita, says she wants to allow up to 10 strikes of the hand and that could leave redness and bruising. The bill also would allow parents to give permission to others to spank their children.
It would continue to ban hitting a child with fists, in the head or body, or with a belt or switch.
Finney says she wants to restore parental rights and improve discipline.
But those who oppose the proposed bill say the law is dated.
"Twenty, 30 years ago, we didn't sit in car seats, and we do now. So maybe they did spank or were spanked as a child, but now we have research that shows it is less effective than time out. It tends to lead to more aggressive behavior with a child," pediatric nurse practitioner Amy Terreros said to KCTV. She is a child abuse expert at Children's Mercy Hospital.
KCTV reports that Rep. John Rubin, chairman of the House Corrections and Juvenile Justice Committee, isn't sure when the committee will consider the bill.
Finney says if that is the case, she plans on reintroducing a similar proposal again next legislative session.
Studies vary on where Hispanics parents and families stand on the issue of spanking. According to a study by Lisa Berlin at Duke University, at ages 2 and 3, the children of Mexican-American mothers who have conformed to U.S. culture were less verbally abusive and spanked their kids significantly less than the children of Caucasian and African-American mothers.
The Associated Press contributed to this report.
Follow us on twitter.com/foxnewslatino
Like us at facebook.com/foxnewslatino