New Jersey town reverses decision to rename JFK Center for Obama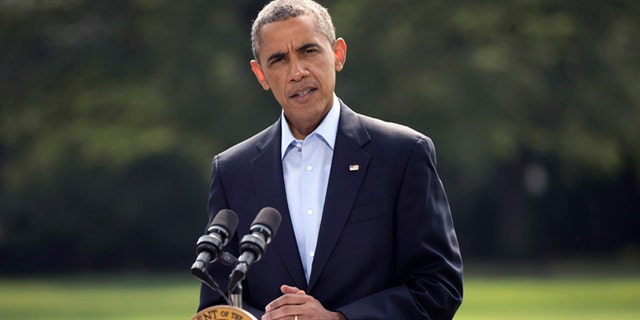 NEWYou can now listen to Fox News articles!
A New Jersey recreation center memorializing John F. Kennedy won't be renamed after President Obama following a reversal by local officials.
The Willingboro Township Council voted 5-0 on Tuesday to rescind its controversial decision to rename the John F. Kennedy Center, which once served as the town's former high school, as the Barack Obama Center. More than 200 people reportedly applauded the decision during a meeting in the building's auditorium, the Philadelphia Inquirer reports.
"We have to listen to the people," Mayor Eddie Campbell told the newspaper. "The people have spoken, and we believe in government by the people."
Campbell said the possible name change is now a dead issue following Tuesday's vote. If the potential change is ever reconsidered, a public forum will be held prior to any vote, he said.
The building, which opened in 1966, was named after the 35th president three years after his assassination in Dallas. It was closed during the 1990s when Willingboro High School was built and was later reopened as a senior center, recreation hall and multi-use building.
"I was 5 when Kennedy came to Willingboro Plaza in 1960," Christine Getz-Alfinito, of Willingboro, told the newspaper prior to the vote. "They built this in '66, and named it after Kennedy after he was assassinated. He died for this country."
The New Jersey community of roughly 31,000 had voted for Obama twice, the Inquirer reports. Its five-member, all-Democratic council voted in early August to change the building's name to recognize Obama. Councilman Chris Walker, who proposed the switch, told the newspaper he now agrees to undo that vote.
Councilman Nathaniel Anderson also apologized to the crowd of 200 during the meeting. He said he failed to think through the proposed change.
The Associated Press contributed to this report.