New Jersey Gov. Chris Christie Commutes Sentence of Man Sent to Jail for Owning Guns Legally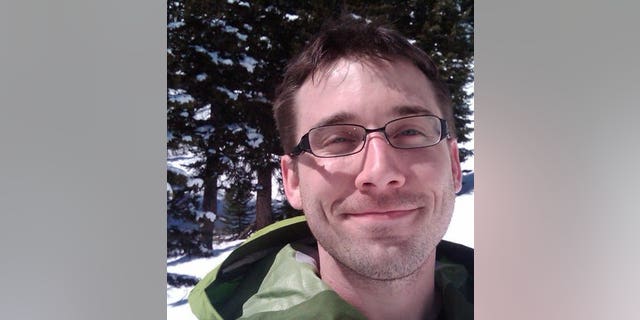 A man given seven years in prison after being found with two guns he purchased legally in Colorado has had his sentence commuted, New Jersey Gov. Chris Christie announced Monday.
The case of Brian Aitken, 27, had become a cause célèbre among gun-rights advocates. On Jan. 2, 2009, Aitken, an entrepreneur and media consultant with no prior criminal record, muttered to his mother that life wasn't worth living after a planned visit with son was abruptly canceled at the last minute. Aitken then left his mother's home in Mount Laurel as she called police, who later found two locked and unloaded handguns in the trunk of his car.
Aitken had purchased the guns legally in Colorado, and he passed an FBI background check when he bought them, according to his father, Larry Aitken. Brian also contacted New Jersey State Police before moving back back to the Garden State to discuss how to properly transport his weapons. But despite those good-faith efforts, Larry Aitken said, Brian was convicted on weapons charges and sent to prison in August.
Judge James Morley would not allow the argument in trial earlier this year and Christie later declined to reappoint the judge due to an unrelated case.
According to an order for commutation of sentence released by Christie on Monday, Aitken was to be released from custody as soon as administratively possible. The order is subject to revocation at any time.
Prior to Monday's announcement, Larry Aitken, who could not be immediately reached for comment on Tuesday, said he would not stop advocating for his son's release.
"I don't think there are words yet invented that could characterize the -- I guess anger would be one word, but it's a lot deeper than anger," he told FoxNews.com this month. "Whatever the word is that's a combination of anger, shock, disbelief, horror and a desire to expose all of this -- that's the word.
"This can't happen. I won't let this happen to my son."
Brian's relatives and his lawyer, Evan Nappen, believe he had a legal exemption to have the handguns in his car because they say he was in the process of moving from his parents' home in Mount Laurel to Hoboken when the guns were found.
Nappen claimed the moving exemption issue was raised both during the trial and in a pretrial motion to have the entire case dismissed, but he said the jury was never given the exemption statute because Morley refused to provide it to them.
In an e-mail to FoxNews.com this month, Joel Bewley, a spokesman for the Burlington County prosecutor's office, said "no evidence" was presented during the trial to support Aitken's claim that he was moving at the time of his arrest. And despite an appearance on FoxNews.com's "Strategy Room" in August 2009 to discuss his case, Aitken did not testify at his trial.
"However, his roommate testified that they had been sharing the Hoboken apartment since June 2008, and that he had seen the guns at the apartment in September 2008," Bewley wrote. "[Aitken's] mother testified that he had been living in Hoboken and working in New York City since June 2008. This incident occurred in January 2009."
Regarding Aitken's interview on the case, Bewley wrote: "While we fully recognize the defendant has a right not to testify, it is difficult to understand why he would grant an interview on national television, yet choose not to explain his actions to a jury when his liberty was at stake."
Nappen, meanwhile, said Aitken's case "absolutely" shows how states' differing gun laws can put well-intentioned gun owners at risk.
"There's a wide patchwork of gun laws between various jurisdictions and, in some states, it can differ from a local town that passes an ordinance to another town," Nappen told FoxNews.com this month. "That's why it's so Draconian in its application and how you end up with a Brian Aitken situation."
FoxNews.com's Joshua Rhett Miller and The Associated Press contributed to this report.