New Hampshire Democratic Rep. Shea-Porter to retire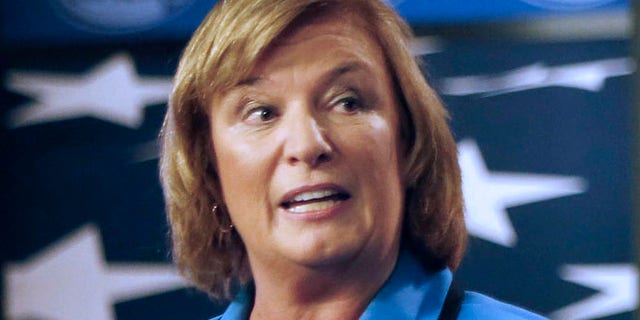 NEWYou can now listen to Fox News articles!
Democratic Rep. Carol Shea-Porter, the first woman elected to Congress from New Hampshire, said Friday she's retiring at the end of her term.

Shea-Porter, 64, said in a statement that "the time has come in my life to pause and decide on a different path."

Shea-Porter, who was a community activist before coming to Washington, has cut a reliably liberal profile in Washington, voting for the "Obamacare" health law during her second term and the 2010 financial overhaul bill. She has been an ally of Democratic Leader Nancy Pelosi.

She said she shares "a vision of an America with government that believes in honest and open elections, creates opportunity for all, supports local business and grows the economy while it cares for its young, its old, and its most vulnerable citizens, and believes in good stewardship of our Earth and its resources."

She was originally elected in the Democratic wave of 2006 and has swapped the seat back and forth with former GOP Rep. Frank Guinta on several occasions, depending on the Granite State's electoral whims. She won it back last year, winning 44 percent of the vote in a three-way race.

"This has been a very difficult decision, given how much I have enjoyed serving in the House and the fact that the 2018 election is shaping up to be like 2006, when I was first elected, an important time when Congress changed political leadership and was able to move America forward," Shea-Porter said in her statement. "While I certainly would enjoy being part of that, I felt the tug of family at our reunion on Independence Day, and I have continued to feel it."

Shea-Porter was a surprise winner of the seat in her first ever campaign for office, focusing on opposition to the Iraq war and health care. She noted in her statement that she did not have a paid staffer in her 2006 campaign.

She serves on the House Armed Services Committee and the Education panel.

New Hampshire has an all-female congressional delegation.