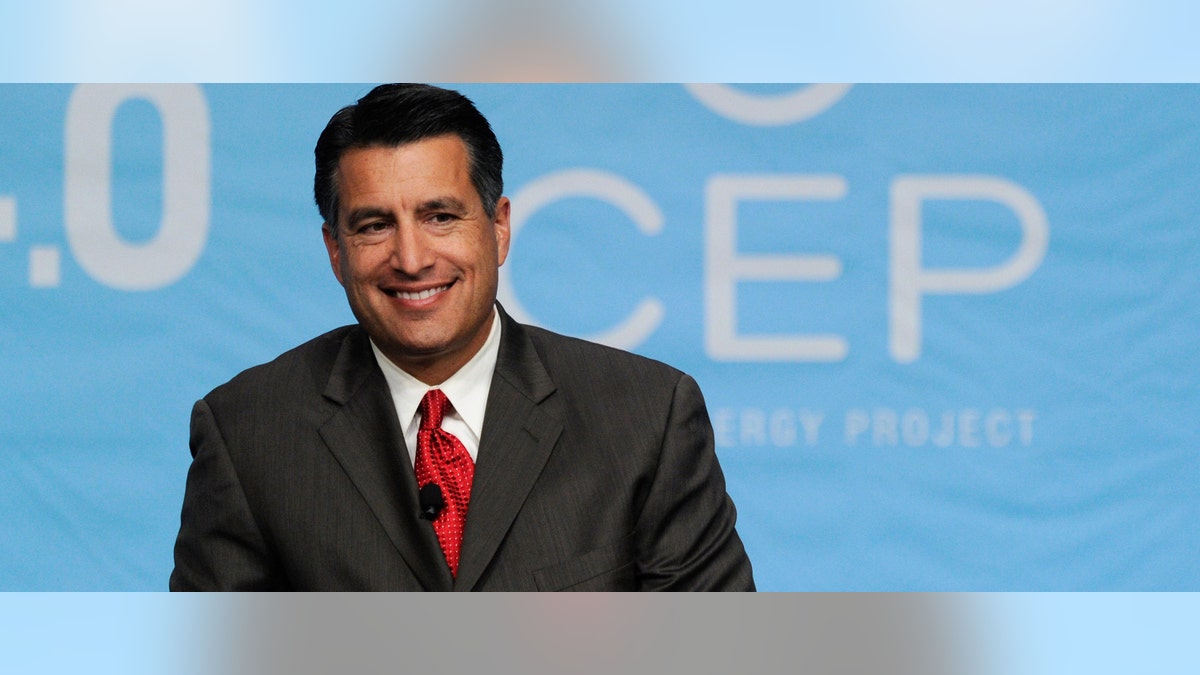 National Republican Party brass has spoken to him.
Sen. Harry Reid may be spending some sleepless nights envisaging him nipping at his heels.
But as for Nevada Gov. Brian Sandoval himself, well, he's got other things on his mind right now besides whether or not to run for the U.S. Senate in 2016 – or so he says.
While his hefty 46-point margin win in the November election cranked up the volume on buzz about Sandoval possibly running in 2016 against veteran senator Reid, a Democrat who is Majority Leader for the next few weeks,the governor is downplaying expectations, insisting that he's got his hands full with his current job.
"I'm focused on my job. I really am. No, there's too much at stake this session to be distracted," Sandoval said, according to the Washington Post. "I've got the inaugural coming up, and even before that the budget."
That doesn't mean there aren't back-room conversations taking place in the GOP about the possibility that Sandoval might go for it.
Sandoval conceded that he has spoken with Nevada's junior senator, Republican Dean Heller, about a possible senatorial run.
"We've had conversations, yes," Sandoval said.
Reid certainly is a target of GOP ambitions to keep or increase on their 54-seat Senate majority come January.
Many political experts see him as vulnerable in 2016.
Sandoval will now be working with a state legislature that is predominately Republican. His party colleagues ended Democratic majorities in both chambers of the legislature in November, and they did it "partly on Sandoval's coattails," the Post noted.
"He helped raise and spend more than $2 million on key state senate races in Clark County, which handed his party control," the newspaper said.
But a conservative faction in Carson City that includes some lawmakers who had not been expected to win but did in the big GOP sweep – could conceivably pose some challenges for Sandoval, who is far more moderate.
He indicated that he is reaching across to them.
"There are some legislators I need to meet," he said.
Follow us on twitter.com/foxnewslatino
Like us at facebook.com/foxnewslatino